At Loftus Versfeld, the University of North West squeezed past their Witwatersrand counterparts with a penalty goal on the final hooter, winning 22-20, while at Tuks Stadium, the Central University of Technology edged Stellenbosch University with a 79th minute try for a 23-18 win.
The drama continued when Free State University's Shimlas won 24-20 against Nelson Mandela University - again with a last-play score, this time in the 81st minute of their match.
In the other match played at Loftus Versfeld, University of the Western Cape scored three second-half tries to claim a comfortable 31-5 win against the University of Johannesburg.
Friday's other round six match, between UP-Tuks and UCT Ikeys, was cancelled in line with COVID-19 protocols and declared a 0-0 draw. Both teams received two log points.
That result did not change the Ikey Tigers' status as log leaders, with the team boasting 26 points after five matches. UP-Tuks (22), CUT Ixias (22), Maties (20) and NWU Eagles (19) are the others in the hunt for the play-off spots, while UWC (13), UJ (12), Shimlas (10), Wits (7) and Madibaz (5) will be very wary of the regulation aspect of a last-place finish.
The FNB Varsity Shield continues on Sunday with three matches at Tuks Stadium - DUT Rhinos vs TUT Vikings (15h00); CPUT vs UKZN Impi (17h00); and Rhodes vs WSU All Blacks (19h00). Fort Hare have a bye. All three matches will be broadcast live on the SuperSport Rugby channel (211).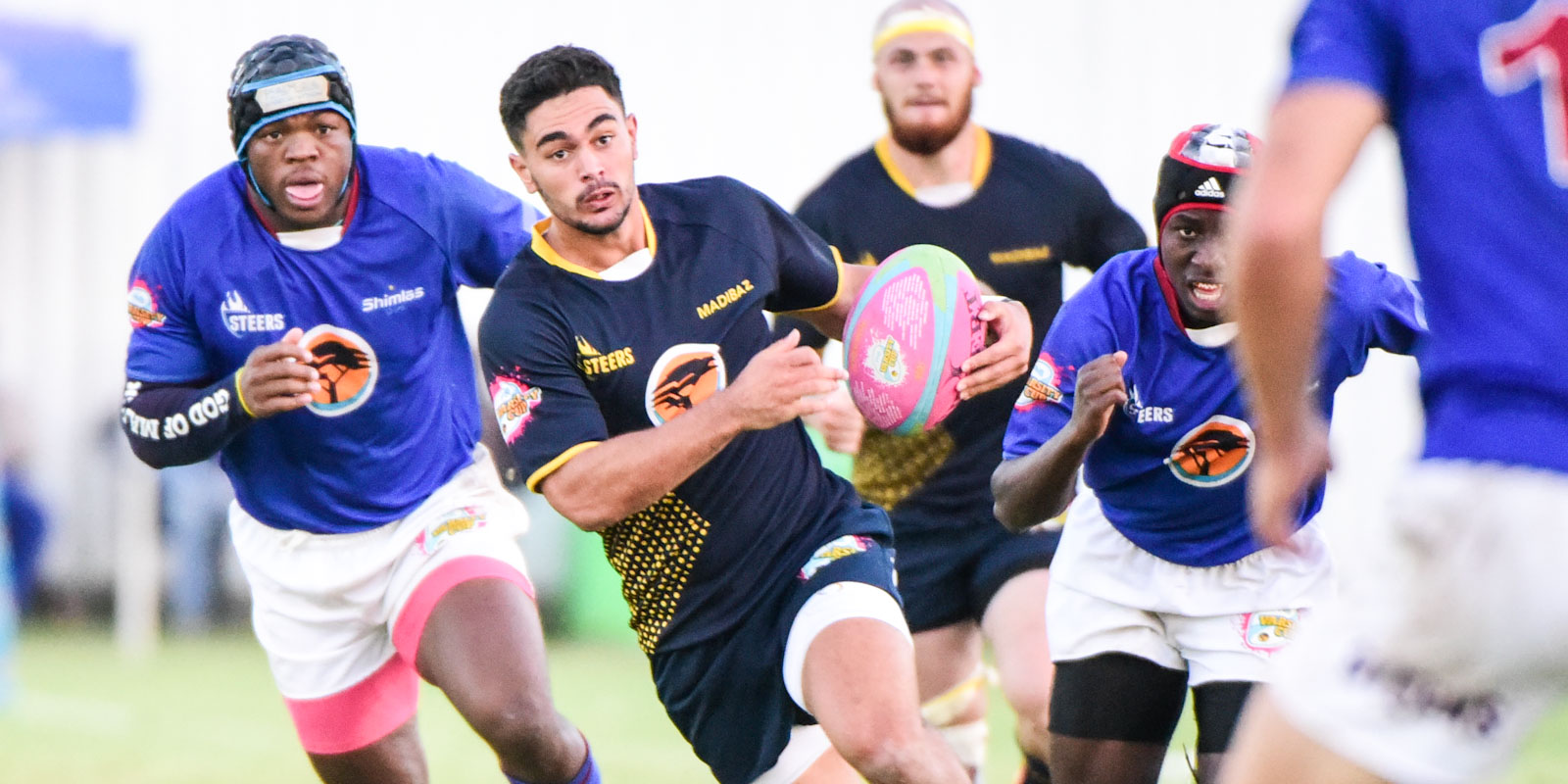 Round Five matchday summaries:
FNB CUT Ixias 23 (0) FNB MATIES 18 (15)
CUT scored a last-minute try to shock the defending FNB Varsity Cup champions, Maties, at the Tuks B-Field. 
With the scores locked at 18-18, a spilt ball from Maties on the halfway mark was picked up by CUT lock Derik Pretorius, who stormed upfield before putting fullback Cohen Jasper away for the match-winning try.
It is the first time that the three-time FNB Varsity Shield winners have beaten the five-time FNB Varsity Cup champions.
Scorers:
CUT Ixias – Tries: Hans Terblanche, Heino Bezuidenhout, Cohen Jasper. Conversion: Charles Williams. Penalty Goals: Williams (2).
Maties – Try: Lian du Toit (1x7). Conversion: Christian Schreuder. Penalty Goals: Schreuder (3).
FNB Madibaz 20 (5) FNB UFS Shimlas 24 (12)
Shimlas scored an 81st-minute try to record their first win of the 2021 Varsity Cup. The Free Staters opted to kick a late penalty into touch rather than at goal posts, which would have secured them a draw. However, that bold approach paid off as replacement wing Luyanda Mkhize scored in the right-hand corner.
Scorers:
Madibaz – Tries: Hardus van Eeden, Nkoka Ngobe, Le-Kleu Stokes. Conversion: Tiaan Schutte. Penalty Goal: Tiaan Schutte.
UFS Shimlas – Tries: Janco Klinck, Luyanda Mkhize. Conversion: JP Duvenage. Penalty Goals: Duvenage (4).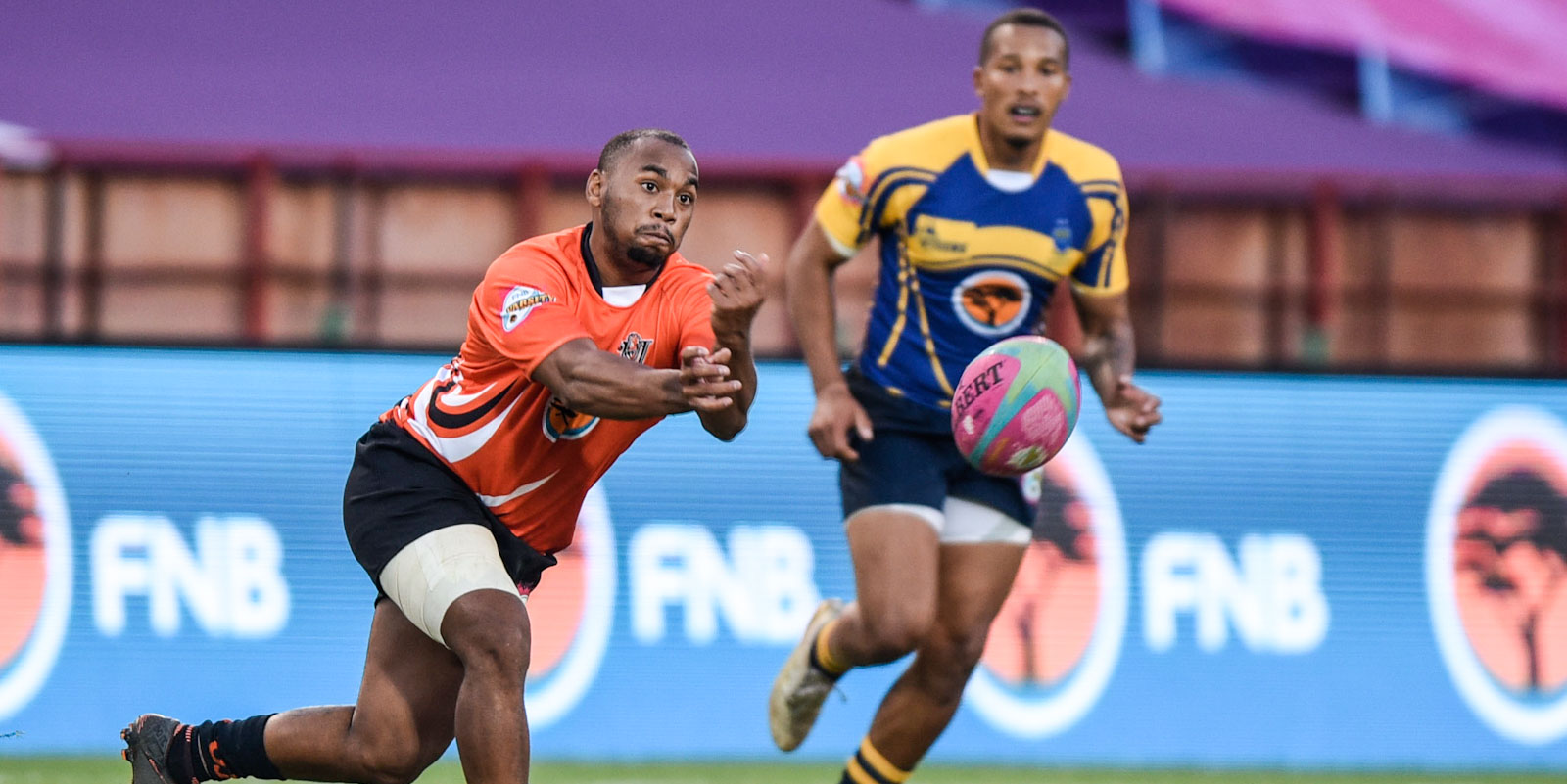 FNB UWC 31 (0) FNB UJ 5 (5)
UWC scored three second half tries to claim a comfortable win against UJ at Loftus Versfeld. UJ scored the only try in a tight first half, but it was the Capetonians who dominated the second stanza, with two late tries by centre André Manuel inflating their score.
Scorers:
UJ – Try: Prince Nkabinde.
UWC – Tries: Ethan Diston (1x7), André Manuel (1x7, 1x5). Conversions: Branden de Kock (3). Penalty Goals: De Kock (2).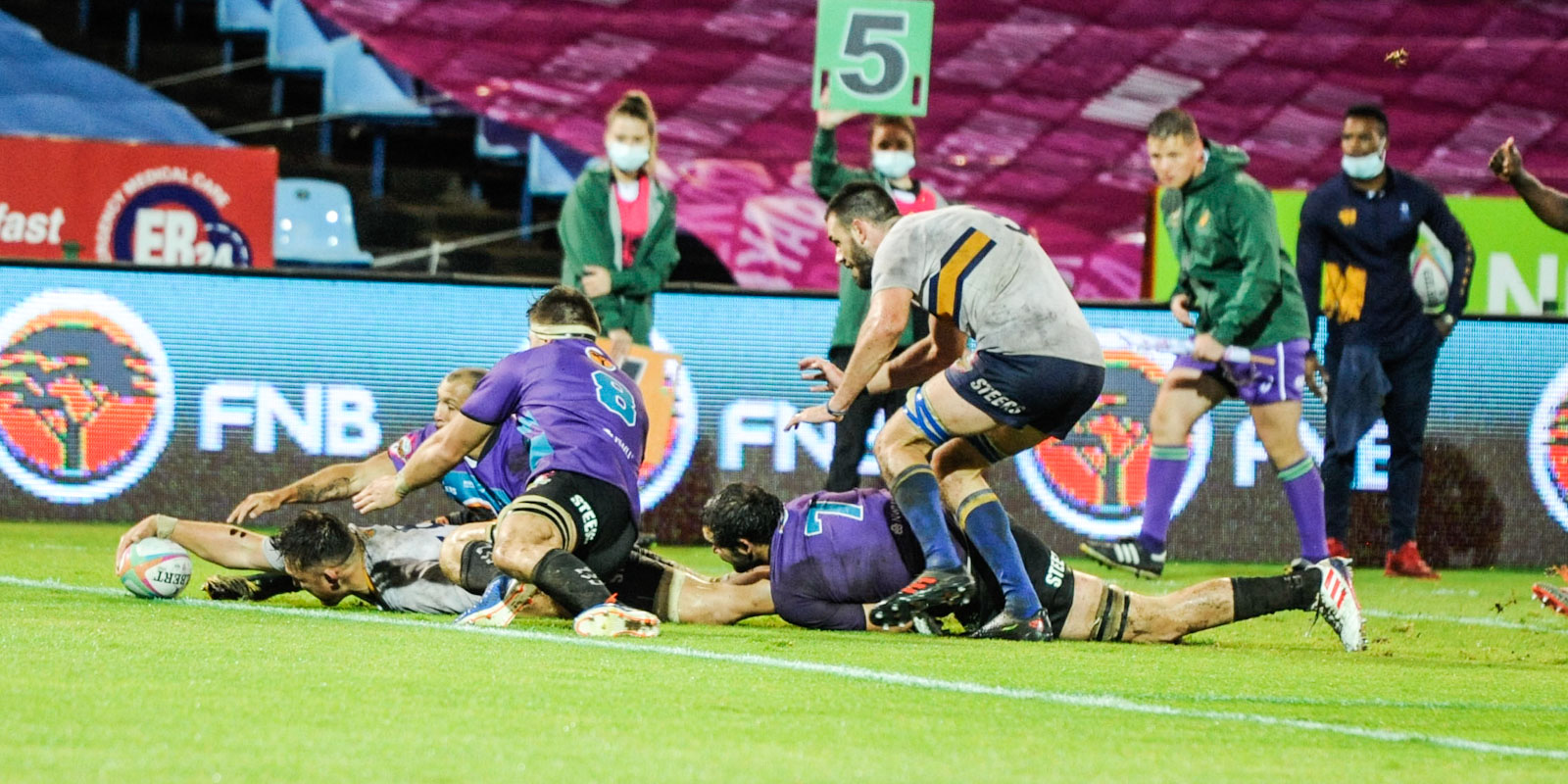 FNB NWU Eagles 22 (6) FNB WITS 20 (5)
Flyhalf Keagan Fortune kicked an 82nd-minute penalty goal to give the Eagles a dramatic win at Loftus Versfeld.
It was Fortune's sixth successful kick in a match that was played in pouring rain for most of the first half. He punished the ill-discipline of Wits, who outscored their opponents by three tries to one and took a 20-19 lead in the 79th minute, before a costly high tackle 50 meters out.
Scorers:
NWU Eagles – Try: Gustav du Rand. Conversion: Keagan Fortune. Penalty Goals: Fortune (5).
Wits – Tries: Keagan Glade, Travis Gordon, Yanga Hlalu. Conversion: Christian Humphries. Penalty Goal: Humphries.