The tough-as-nails looseforward, who made his Carling Currie Cup debut last season for the Toyota Cheetahs at only 19 years old, is making the most of the opportunity to learn as much as possible from Junior Springbok coach Bafana Nhleko and his predecessor Chean Roux as he looks to grow as a player at this crucial stage of his career.
"It is fantastic to be here, and a big privilege. It is every Under-20 player's dream to be here," said the first year BA Agriculture student.
Cronje's potential was revealed at a young age having been part of SA Rugby's Elite Player Development (EPD) programme before participating in the SA Rugby U18 Academy Week and Craven Week competitions.
He then starred for the SA Schools team in the Under-18 International Series in 2019 where he served as the team's vice-captain. Cronje also spent some time at French club Clermont Auvergne before returning to South Africa where he joined the Free Staters in July last year.
This move paid off soon after as he made his senior debut in the Carling Currie Cup against the Vodacom Bulls at Loftus Versfeld, which was followed up by clashes against the Cell C Sharks, DHL Western Province and Tafel Lager Griquas.
"Playing in the Currie Cup was a dream come true," said Cronje.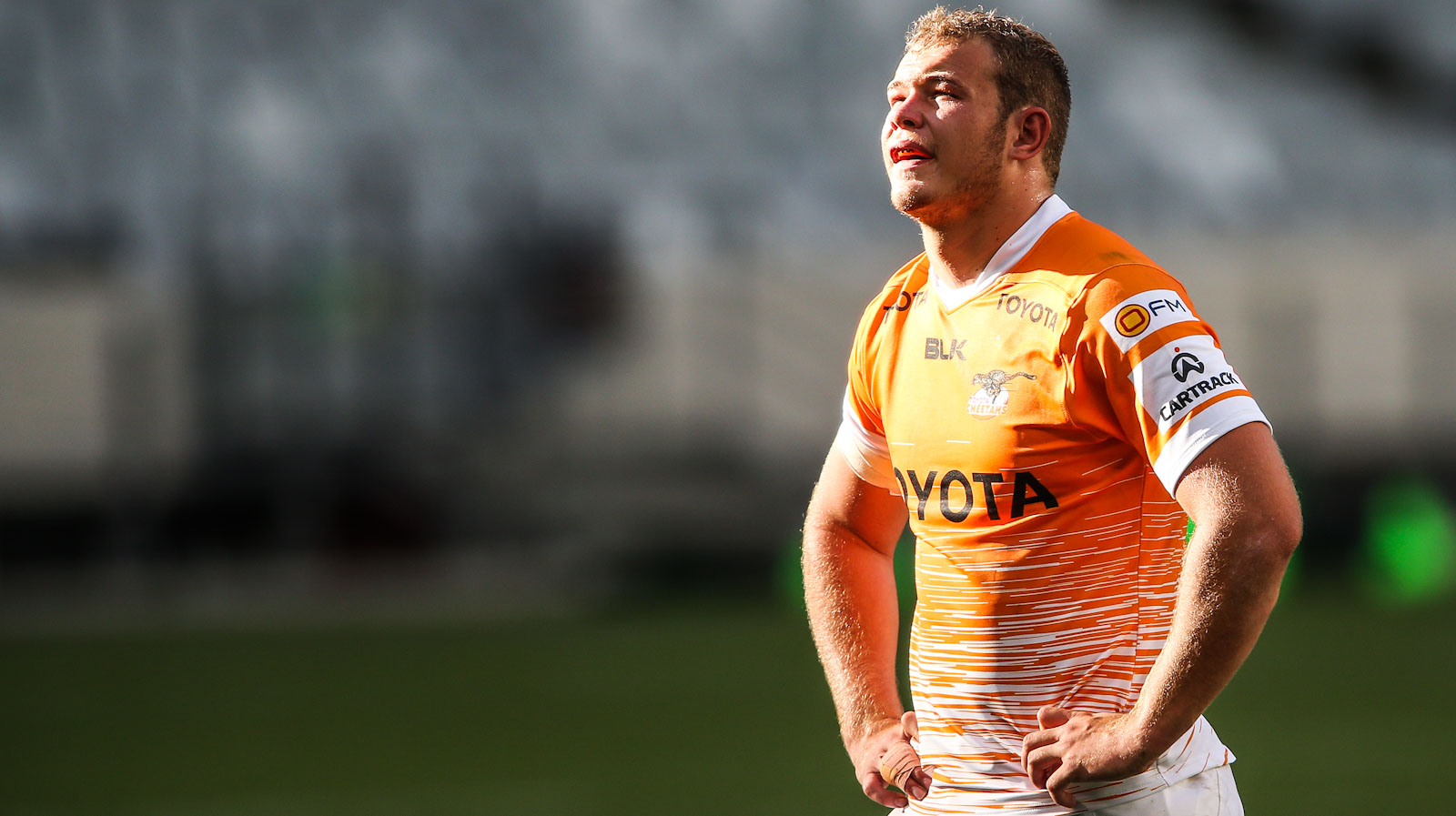 "It has always been a dream to represent Free State in the competition, although I didn't think it would happen at this age. So when the opportunity presented itself, it was very pleasing, and it inspired me to continue to strive for more."
With the SA Rugby Academy in full swing and Nhleko hopeful about possible SA U20 international matches later in the season, Cronje was encouraged about the prospect of wearing the green and jersey once again.
"I had the privilege of representing the SA Schools team in 2019, and I will never forget the feeling of pulling that jersey over my head," said the former Grey College pupil.
"It was a similar feeling to playing my first Carling Currie Cup match. The possibility of being able to wear the Junior Springbok jersey is also something I would like to achieve."
Off the field one of Cronje's biggest passions is farming, and he admits it is a career he would like to pursue later in his life.
Commenting on how he strikes a balance between rugby and studying the talented No 8 said: "It is challenging to balance rugby and my studies, but it has its positives such as helping to take my mind off rugby sometimes.
"Farming is in blood. I love being on the farm and getting my hands dirty. It also runs in my family because my father and uncle farm in Theunissen."
Looking forward Cronje planned to take his rugby career in his stride rather than setting specific long-term goals and said: "I'd like to continue developing as a player and to become the best that I can be. It is also very important for me to enjoy my rugby as much as possible.
"In the long term, I'd like to play at the highest level, but for now my focus is on growing as a player and giving my best in every match I play."