WSU outplayed fellow Eastern Cape foes, Rhodes University 63-10, while the Capetonians had too much strike power for the University of KwaZulu-Natal, beating the Impi 53-12.
In the other match played at Tuks Stadium, the Tshwane University of Technology Vikings returned to winning ways, scoring nine tries against the Durban University of Technology for a 61-6 win over the Rhinos.
The FNB Varsity Shield will continue on Tuesday with three matches in the sixth round at Tuks Stadium, including a massive top-of-the-log clash between CPUT and WSU, which kicks off at 19h00. The other fixtures are UFH Blues vs Rhinos (15h00) and Vikings vs Rhodes (17h00).
All three matches will be broadcast live on the SuperSport Rugby channel (211).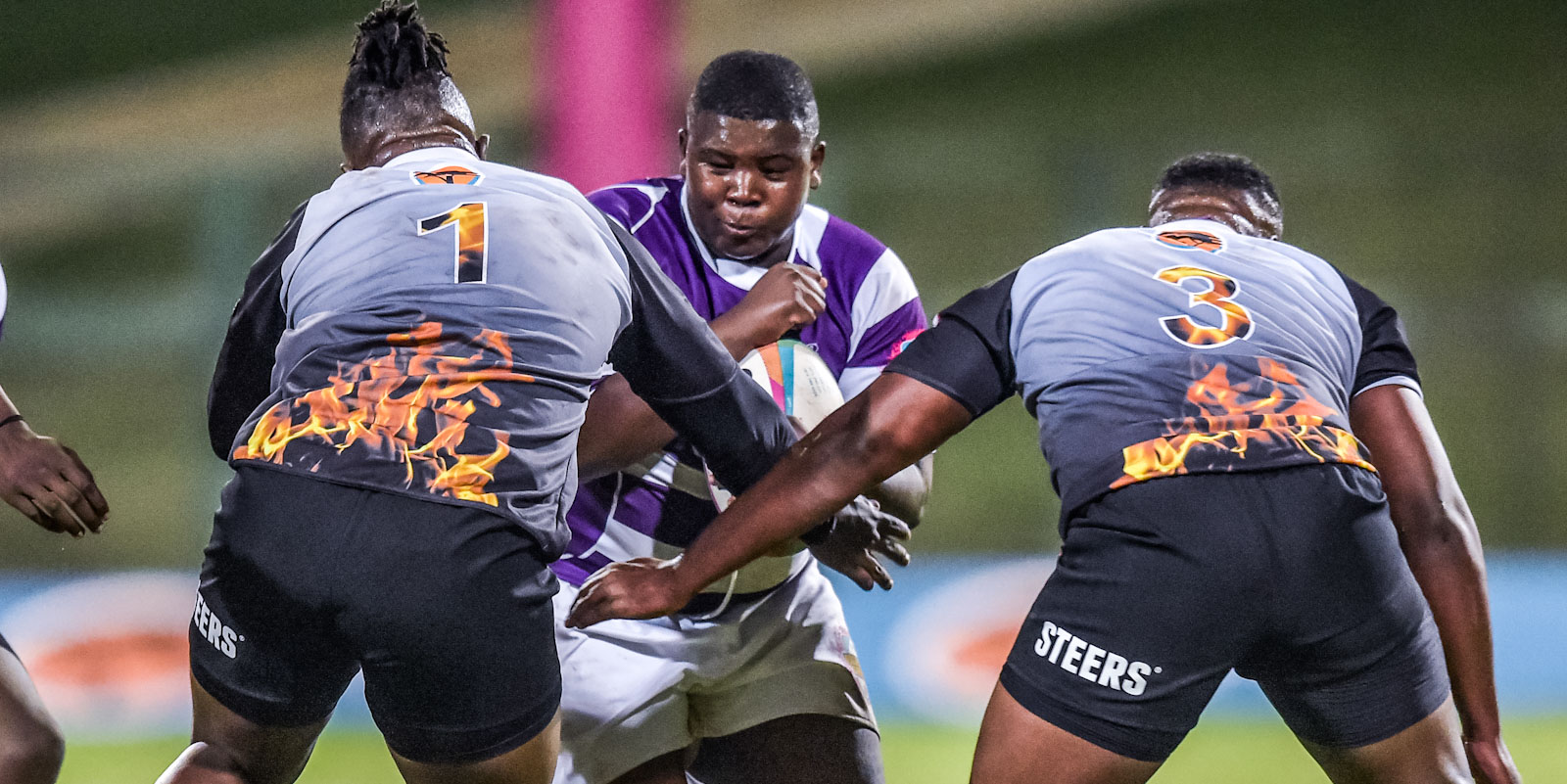 FNB DUT Rhinos 6 (6), FNB TUT Vikings 61 (19)
The TUT Vikings scored six second half tries as their power game succeeded to wear the Rhinos down. However, DUT showed great character to produce their best performance of the competition and will be particularly pleased with their first-half effort.
Replacement centre Franco Stassen and flyhalf Lusanda Xakwana each scored two tries, before substitute prop Goabaona Mokone went over in the last minute for his team's ninth.
Scorers:
FNB TUT Vikings – Tries: LJ Viljoen, Mauritz Maritz, Erwee Robberzte (2), Laro Delport, Franco Stassen (2), Lusanda Xakwana, Goabaona Mokone. Conversions: Lusanda Xakwana (8).
FNB DUT Rhinos – Penalty goals: Nelson Mhlongo (2).
FNB CPUT 53 (22), FNB UKZN Impi 12 (5)
CPUT claimed a fifth consecutive bonus-point win to entrench their position at the top of the FNB Varsity Shield log.
The Tekkies dominated the majority of the match, securing their bonus-point try just before half-time, although the Impi did show glimpses of their ability from time to time.
Scorers:
FNB CPUT – Tries: Asisipho Malotana, Lunathi Nxele (2), Butsha Mputa (2), Matthew Coenraad, Hugan Engelbrecht, Björkan Hendricks, Bradley van Boven. Conversions: Feghon-Leigh Snyders, Imibongo Vabaza (3).
FNB KZN Impi – Tries: Wandile Shabangu, Menzi Mabaso. Conversion: Sibongile Novuka.
FNB Rhodes 10 (10), FNB WSU 63 (28)
WSU dotted down on nine occasions, including two penalty tries, as they recovered from a slow start to trample the Stallions.
Rhodes stunned their opponents with an aggressive game plan, bullying their way through collision after collision in the first 20 to take a 10-0 lead at the first strategy break.
WSU grew more and more confident as the first stanza progressed, with the forwards' monstrous ability at scrum time earning themselves a penalty try. They slowly but surely ground down their opponents to romp away for a convincing win.
Scorers:
FNB Rhodes – Tries: Damian Morrow. Conversion: Matthew Royle. Penalty Goal: Royle.
FNB WSU – Tries: Litha Nkula (2), Penalty try (2), Miyelani Ngobeni, Lisolethu Valisi, Azola Mashalaba, Soyama Mini, Asekho Marubelela. Conversions: Nkula (7).