Coetzee will earn his 31st Test cap in the match after being named in a loose trio with flank Pieter-Steph du Toit and No 8 Evan Roos, and with the match marking his first back in the green and gold jersey since 2019, the experienced loose forward was ecstatic to receive the opportunity to don the jersey once again.
"My last Test was in 2019 and it is a real honour to be back in the system," said Coetzee.
"For me this week will be about seizing the opportunity and to trying to take it. We know there are going to be tough times in the game and as a team we have to be ready for it."
Of playing alongside Du Toit and Roos, who had a fantastic Vodacom United Rugby Championship season in which he was named Player of the Tournament, Coetzee said: "Pieter-Steph was world player of the year in 2019 and he is a great player, and Evan has also shown his class, so we are looking forward to the opportunity this weekend."
The physical flanker expected a tough onslaught from Wales and said: "Wales have a tough pack and they will definitely front up. We have sat with the coaches and we know what they expect of us, so we know what we will be up against.
"That said, we have been preparing well in the last few weeks and we have gotten to know one another well on and off the field. The players certainly complement one another even though we haven't played together as a combination."
With Springbok coach Jacques Nienaber making 14 changes to his starting team and naming six uncapped players in his match-23, Coetzee had no doubt the senior players would play a key role in keeping everyone calm and collected at Toyota Stadium.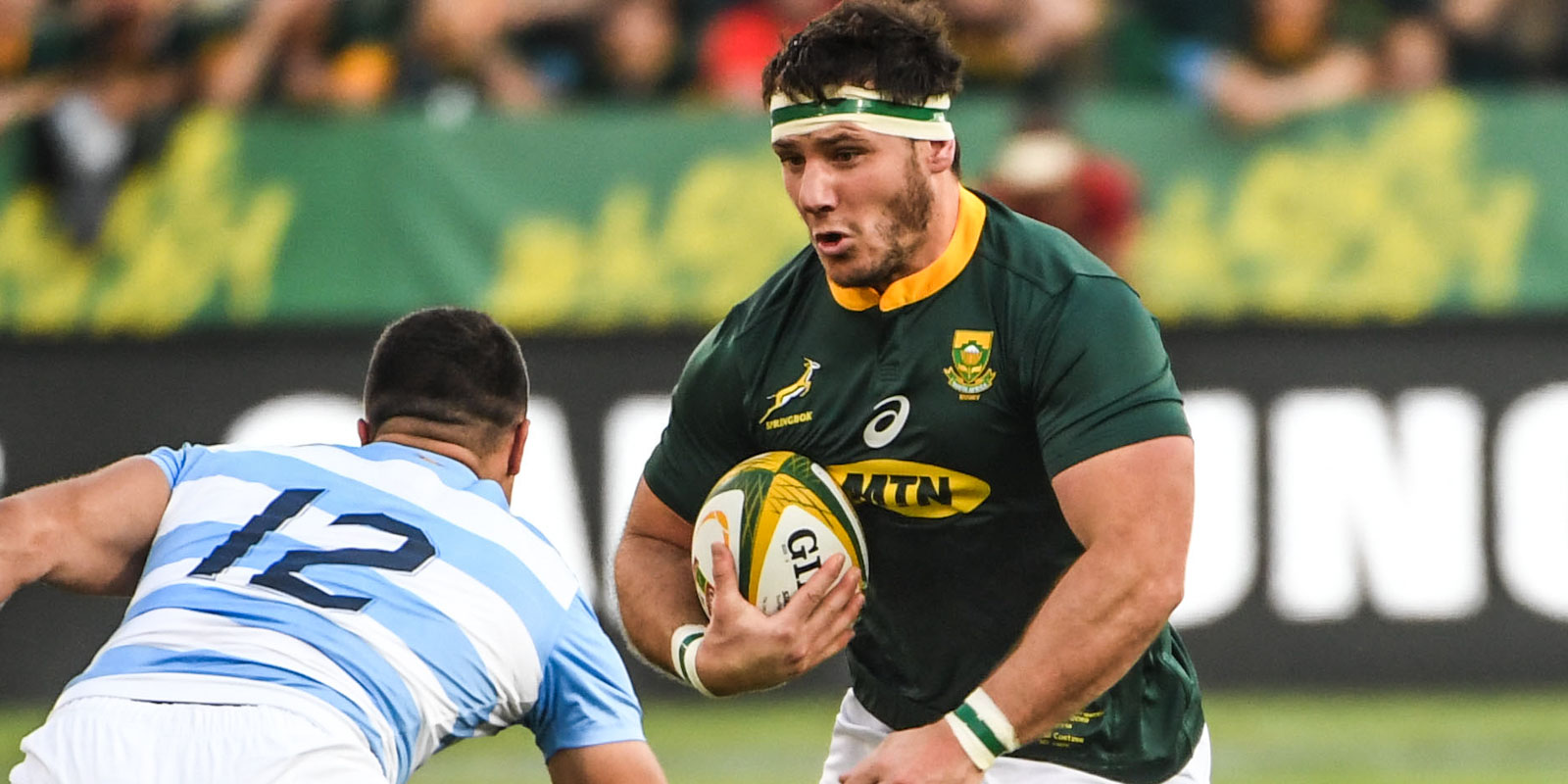 "We have players like Eben (Etzebeth), and Handre (Pollard) – who will captain the team this week - among others that have won a Rugby World Cup and they will bring composure to the game," said Coetzee.
"We have to come together collectively as a team and work in the same direction, and we all know the leaders will play a key role in that. We know what the plan is, and we simply have to execute that."
One of the players who could make his Test debut if he takes the field is mobile prop Ntuthuko Mchunu, and the player was open about the delight about receiving the honour to pull the green and gold jersey over his head.
"Emotionally this is a big occasion for me and my family, but I am going to save the emotion for match day and take it one day at a time," said Mchunu.
"From my side, I just want to give my best. This is a massive privilege."
With the player being likened to veteran Springbok prop Tendai Mtawarira, Mchunu admitted that while it was fantastic to be compared to someone who achieved so much in the game, he wanted to leave his own mark on the game: "Obviously it is a massive honour to be compared to someone of that calibre, but to be honest I would like to do things my way.
"That said, he has been a great mentor off the field, and he has been great to me from a mental point of view, which is fantastic," said Mchunu.