The Blitzboks claimed the Vancouver leg of the World Series last weekend as well, going unbeaten in their 12 matches in Canada, which Powell attributed to the coming together of their defence and attack.
"The guys really stuck to their guns out there and deserve all the credit," said Powell.
"They implemented so well, and the results are there for all to see. We are a team that pride ourselves on our defence and only conceded four tries all weekend, but even more pleasing was the clinical nature of our attack. We really scored some excellent tries."
South Africa outplayed Great Britain in the final, Kenya in the semi-final and Hong Kong in the quarter-finals in Commonwealth Stadium on Sunday, and with the double, finished top of the standings in the World Series, which was shortened to two tournaments in 2021.
Powell said the fact that the likes of Fiji, New Zealand and Argentina did not travel to Canada, does take some sheen away from winning the World Series, but the Blitzboks could only play what was in front of them.
"You cannot deny that those three teams – having won gold, silver and bronze at the recent Olympics – would have enhanced the competition, but there was nothing we could do about that," he said.
"We could only go out and deliver the best performances we are capable of, and I think we did that very well and for that I am massively proud. We still played against some very good teams out there."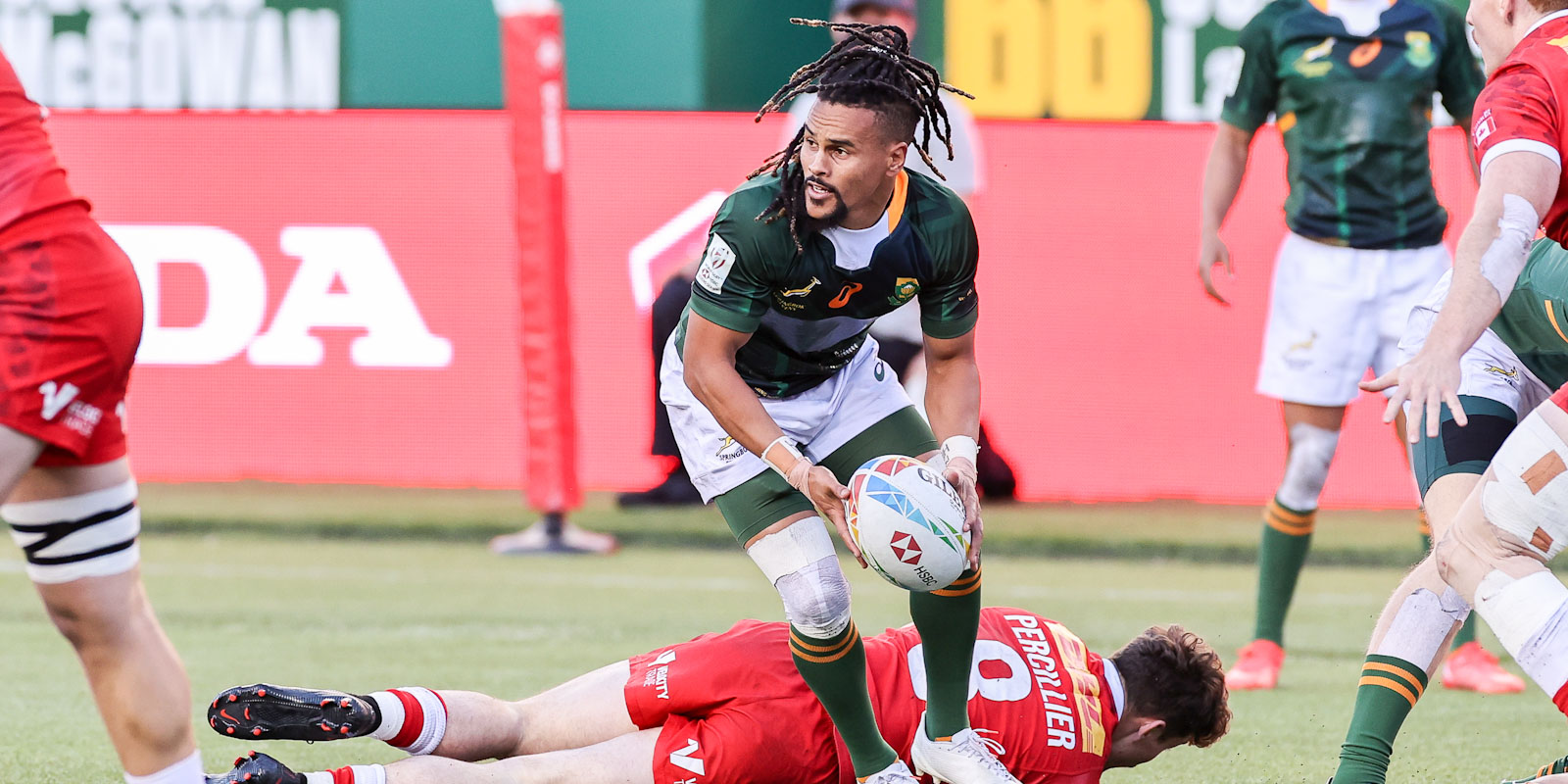 Powell praised his younger players – four players made their Blitzbok debuts in Canada – and said the Olympic medallists would have tested them in different ways.
"I would have loved having them here in that they would have tested us in different areas of play – for example, Fiji are great at kick-offs, and it would have been interesting to see how our younger guys coped with that," Powell said.
"Those teams protect the ball very well too, so it is not as much the standards – which I thought were good at these two tournaments – but rather the variety of playing styles that I would have liked for our players to experience."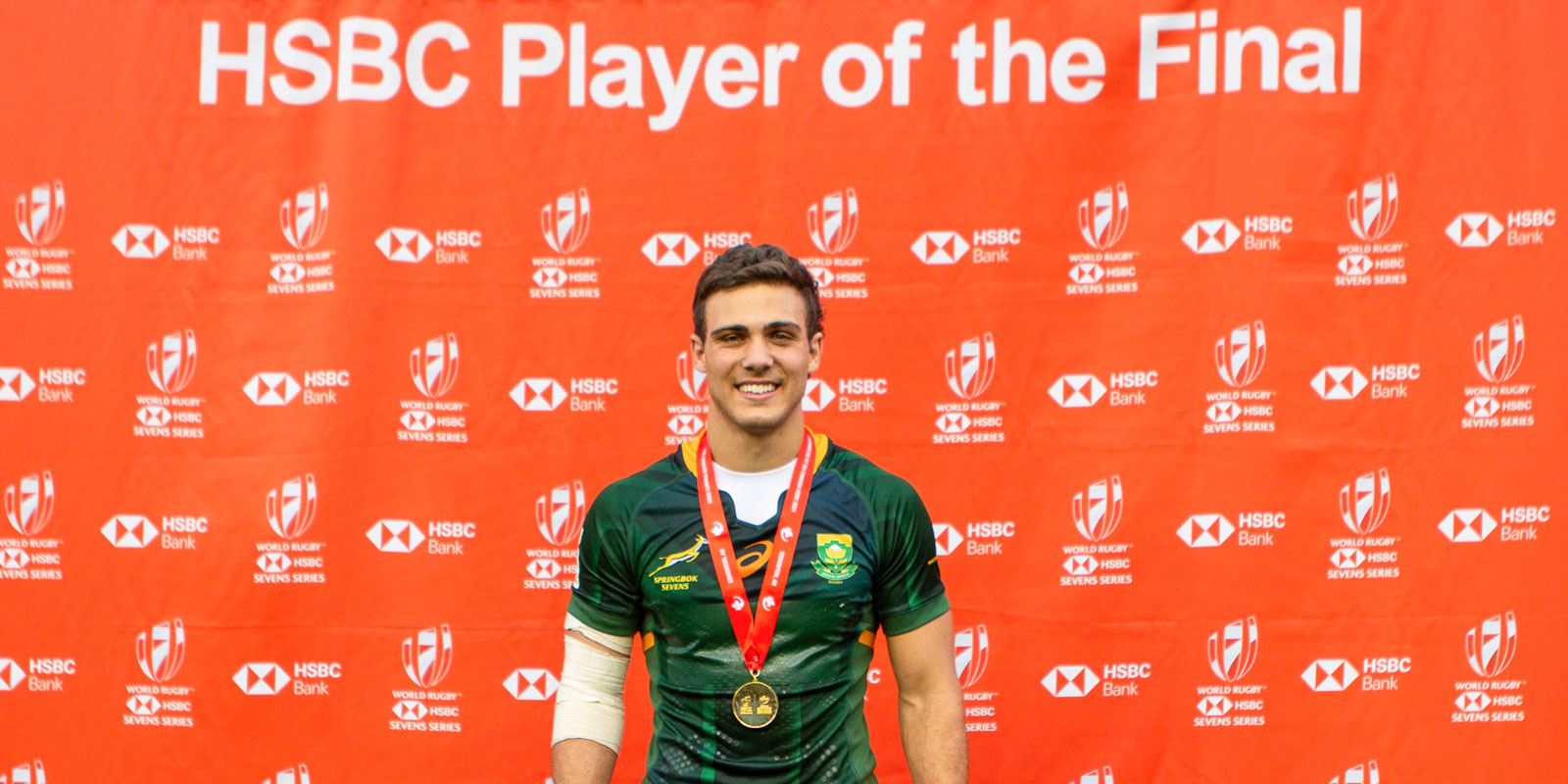 Muller du Plessis, who was named the HSBC Player of the Final, said the months on the training field came to fruition in Canada.
"We have been training for months now, so everyone knew exactly what to do and when to do it," he said. "We really trusted the system and stuck to our processes, and it brought massive rewards."
Du Plessis scored 11 tries in Edmonton, a feat he attributes to the support of his teammates: "The finishers could finish because of the excellent work done by others. The guys really implemented what we prepared and it brought the results, so there is massive joy for all of us. Everyone contributed to this."
The fact that the team last played in a World Series event 18 months ago also added fuel to the fire.
"We were so keen to go out and play," added Du Plessis.
"It was fantastic to be out there again, doing what we love. There were so many smiles out there and the guys were determined to have some fun. I think we succeeded in implementing what we trained, but at the same time had so much fun in doing that."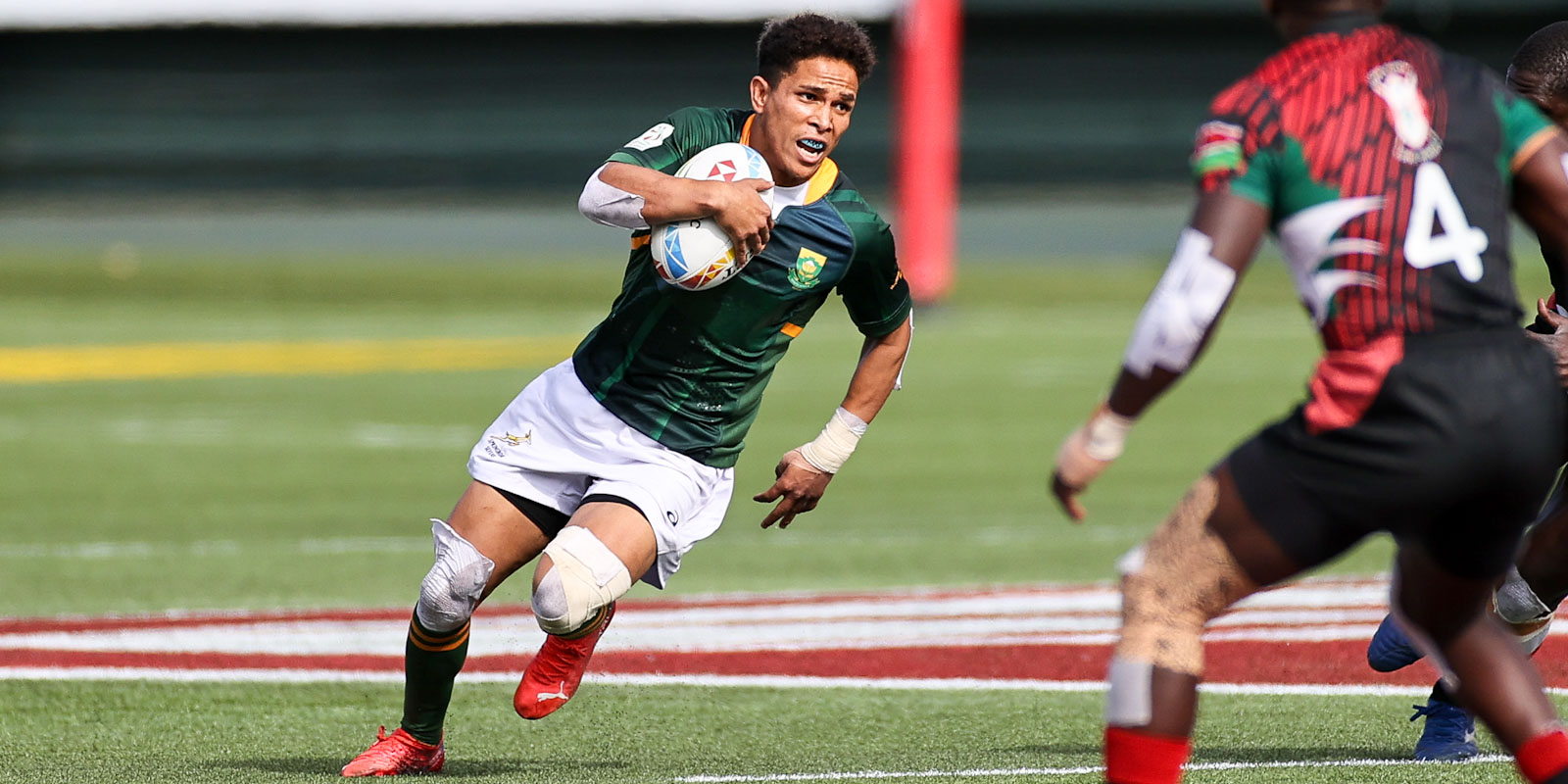 Selected stats from the 2021 World Series:
Final standings and points:
South Africa 40
Great Britain 34
Kenya 34
Canada 24
USA 22
Top points' scorers:
91: Ronald Brown (South Africa)
65: Muller du Plessis (South Africa)
64: Diego Warnken (Chile)
Top try scorers:
13: Muller du Plessis (South Africa)
12: Malacchi Esdale (USA), Max McFarland (Great Britain)
11: Siviwe Soyizwapi (South Africa), Alvin Otieno (Kenya)
Most conversions:
24: Dewald Human (South Africa)
23: Ronald Brown (South Africa)
21: Brennig Prevost (Canada)
Most tackles:
27: Ronald Brown (South Africa)
24: Christie Grobbelaar (South Africa)
24: Alex Russell (Canada)