Six uncapped players were included – Roseline Botes, Lerato Makua, Monica Mazibukwana, Simamkele Namba, Nadine Roos and Tania Scholtz – with Booi (24 Tests) and Zenay Jordaan (28 Tests) the most experienced members of the tour squad.
The Springbok Women's team will embark on a tour of Europe in November, with a Test against France in Vannes (6 November) and a clash against the Barbarians Women – as part of a unique double-header at Twickenham (27 November) – already confirmed.
The last time the Springbok Women toured outside the South African borders was in 2018, when they played matches against the UK Armed Forces, Wales, Spain and Italy.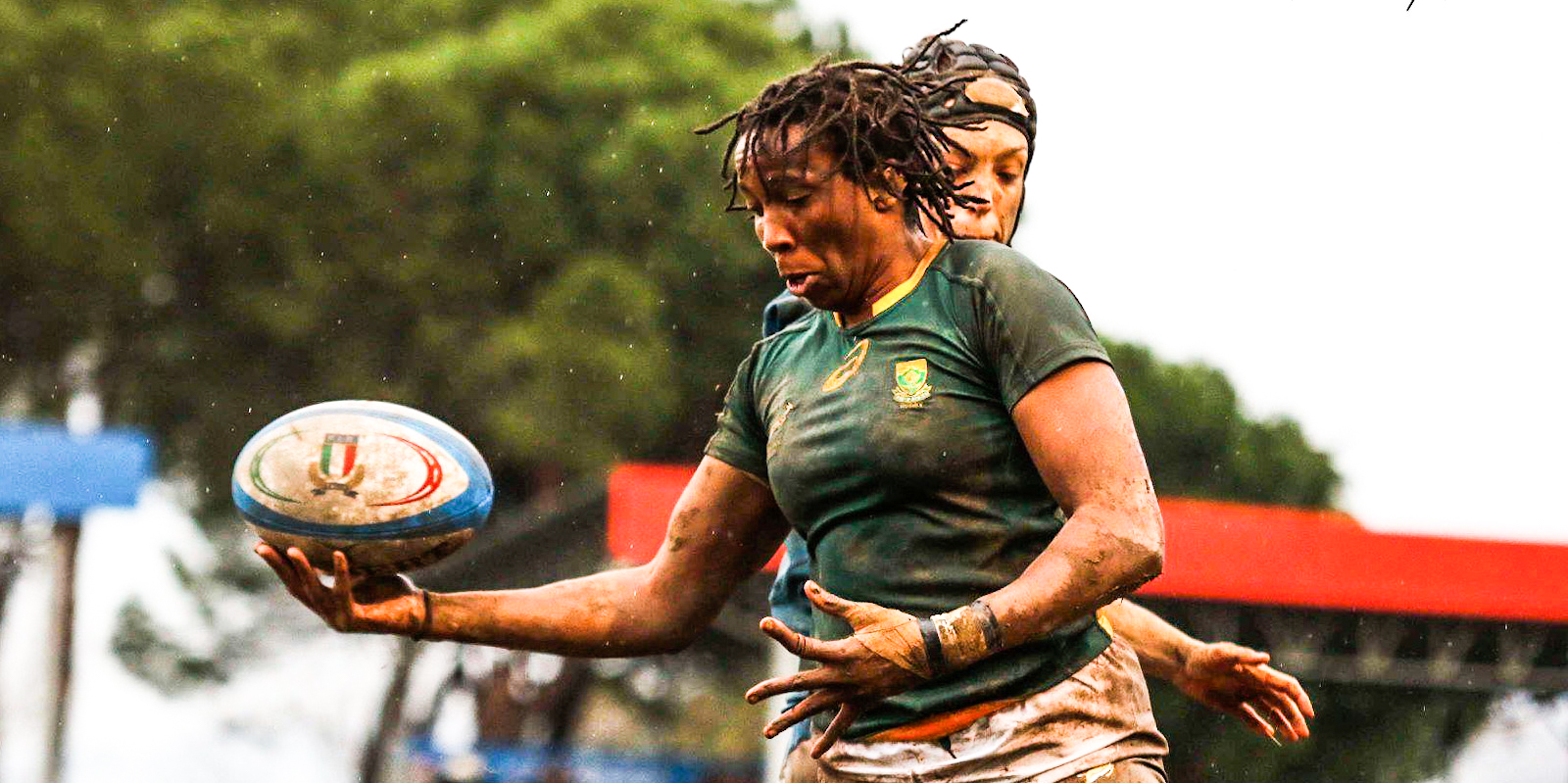 The final travelling squad of 33 players and management will gather at the Tuks HPC in Pretoria on 26 October for a five-day camp, to begin their preparations for the tour, as well as a COVID testing schedule to mitigate risks pre-departure. They leave for Europe on 31 October.
Booi and Latsha have captained the Springbok Women in previous seasons, while Kinsey featured in the 2014 RWC. None of them featured in the Tests against Kenya last month, and they will add valuable leadership and experience to the squad.
Furthermore, Rights Mkhari – a Springbok Women's Sevens representative just like Roos – is also back in the mix after missing out on playing against the East Africans earlier this year.
"I'm satisfied that the best available players have been included in the squad, and I trust the ladies who are returning from injury will be ready for the tour," said Raubenheimer.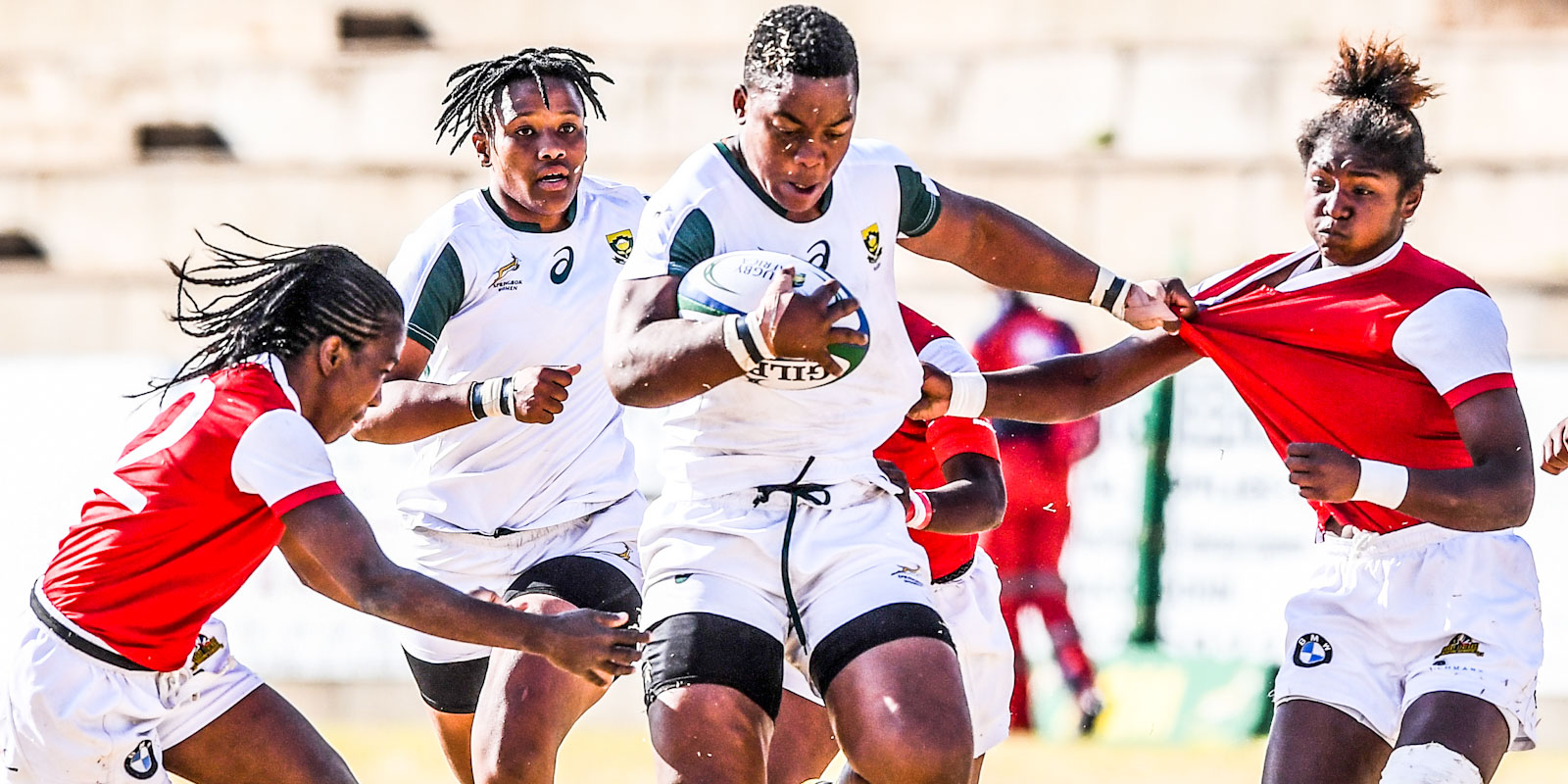 "It's great to have a number of our more experienced and exciting players back. We've kept a keen eye on the progress made by Nolusindiso, Babalwa and Tayla after they missed out on facing Kenya, and it will be good to have them with us in Europe as they know what it's all about.
"The Test series against Kenya was a great way for the ladies to return to international action after a very tough Women's Premier Division competition earlier this year, but the next step in our Rugby World Cup 2022 plan is to travel abroad and get the players to experience rugby in different conditions, against very strong opposition.
"All 33 of these players were part of our previous camp, when we played two Tests against Kenya, and they have been on a strict training and testing programme outlined by our strength and condition coach, Naasier Parker, while they also attend regional skills sessions, to ensure we hit the ground running at the end of October."
SA Rugby also announced that DHL Western Province and SA U20 Women's coach, Laurian Johannes Haupt, will accompany the travelling squad as part of World Rugby's commitment to supporting the development of female coaches.
Johannes Haupt will work with Raubenheimer and his assistant coaches, Eddie Myners and Lungisa Kama, on the tour as they build towards next year's Rugby World Cup in New Zealand.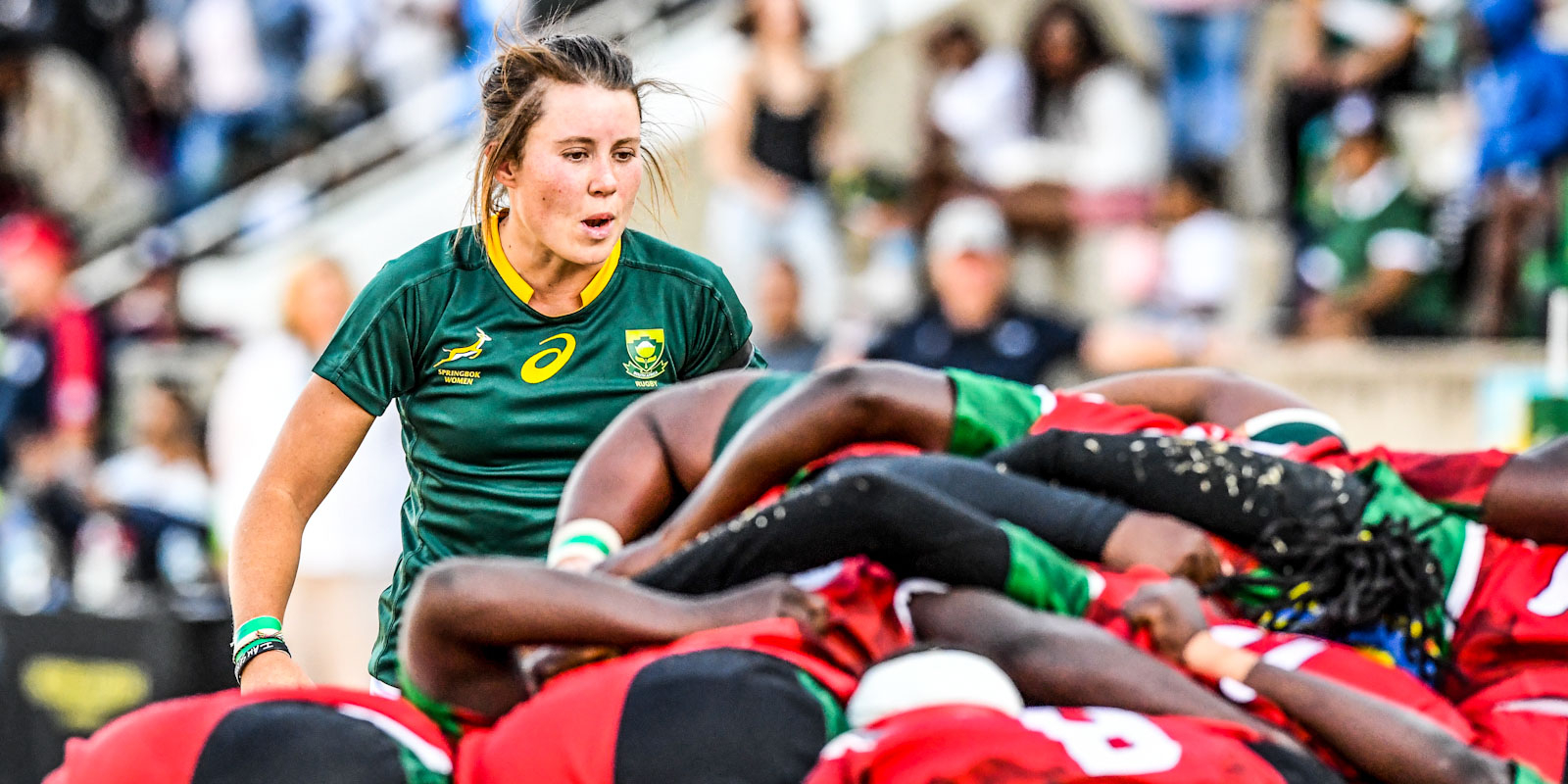 Springbok Women tour squad (in alphabetical order):
Nolusindiso Booi (DHL WP) – lock, 24 caps
Roseline Botes (DHL WP) – hooker, uncapped
Sanelisiwe Charlie (EP Queens) – prop, 1 cap
Jakkie Cilliers (Leopards) – centre, 1 cap
Lusanda Dumke (Border Women) – loose forward, 8 caps
Micke Gunter (Cell C Sharks) – hooker, 1 cap
Lindelwa Gwala (Cell C Sharks) – hooker, 10 caps
Catha Jacobs (Blue Bulls Women) – utility forward, 2 caps
Libbie Janse van Rensburg (Blue Bulls Women) – flyhalf, 2 caps
Zenay Jordaan (EP Queens) – flyhalf, 28 caps
Tayla Kinsey (Cell C Sharks Women) – scrumhalf, 15 caps
Babalwa Latsha (DHL WP) – prop, 9 caps
Nomawethu Mabenge (EP Queens) – wing, 2 caps
Lerato Makua (Blue Bulls Women) – lock, uncapped
Ayanda Malinga (Blue Bulls Women) – wing, 3 caps
Monica Mazibukwana (EP Queens) – hooker, uncapped
Sinazo Mcatshulwa (DHL WP) – loose forward, 8 caps
Rights Mkhari (Blue Bulls Women) – lock, 3 caps
Zintle Mpupha (DHL WP) – centre, 7 caps
Simamkele Namba (DHL WP) – wing, uncapped
Ziyanda Ngohlekana (SWD) – loose forward, 1 cap
Yonela Ngxingolo (Border Women) – prop, 10 caps
Asithandile Ntoyanto (Border Women) – prop, 5 caps
Amahle Nyoba (EP Queens) – prop, 2 caps
Rumandi Potgieter (Blue Bulls Women) – scrumhalf, 2 caps
Chumisa Qawe (DHL WP) – centre, 4 caps
Nadine Roos (Boland Dames) – fullback, uncapped
Donelle Snyders (DHL WP) – wing, 2 caps
Sizophila Solontsi (Cell C Sharks Women) – loose forward, 6 caps
Tania Scholtz (Guernsey) – hooker, uncapped
Bernice Strydom (Boland Dames) – lock, 3 caps
Unam Tose (Border Women) – scrumhalf, 3 caps
Eloise Webb (Boland Dames) – fullback, 5 caps