The Springboks come off a challenging five-week tour which started with a mandatory two-week quarantine near Brisbane before going down in successive Test matches against the Wallabies and succumbing to a last-minute 19-17 defeat against the All Blacks last weekend.
But Etzebeth, the most experienced member of the tour squad, said the Boks were charged up to return to the field in their final match-up against their arch-rivals and that they had all the motivation they needed to return to their winning ways.
"Our motivation is to play for South Africa," said Etzebeth.
"It's always a huge honour to play in the green and gold jersey no matter which side you face.
"We were unable to win the Castle Lager Rugby Championship, but we have four Test matches left this year, and it will be massive to play against the All Blacks again this weekend.
"We then have three matches on the year-end tour and that will be another big opportunity for us."
He added: "One is never happy to lose a Test in the Springbok jersey. If one does, we are in the wrong place.
"We'll train hard this week and we'll give everything to get the desired result against the All Blacks."
Springbok assistant coach Deon Davids elaborated on Etzebeth's statement saying: "We are excited to get another chance to face New Zealand and to try to give a good account of ourselves.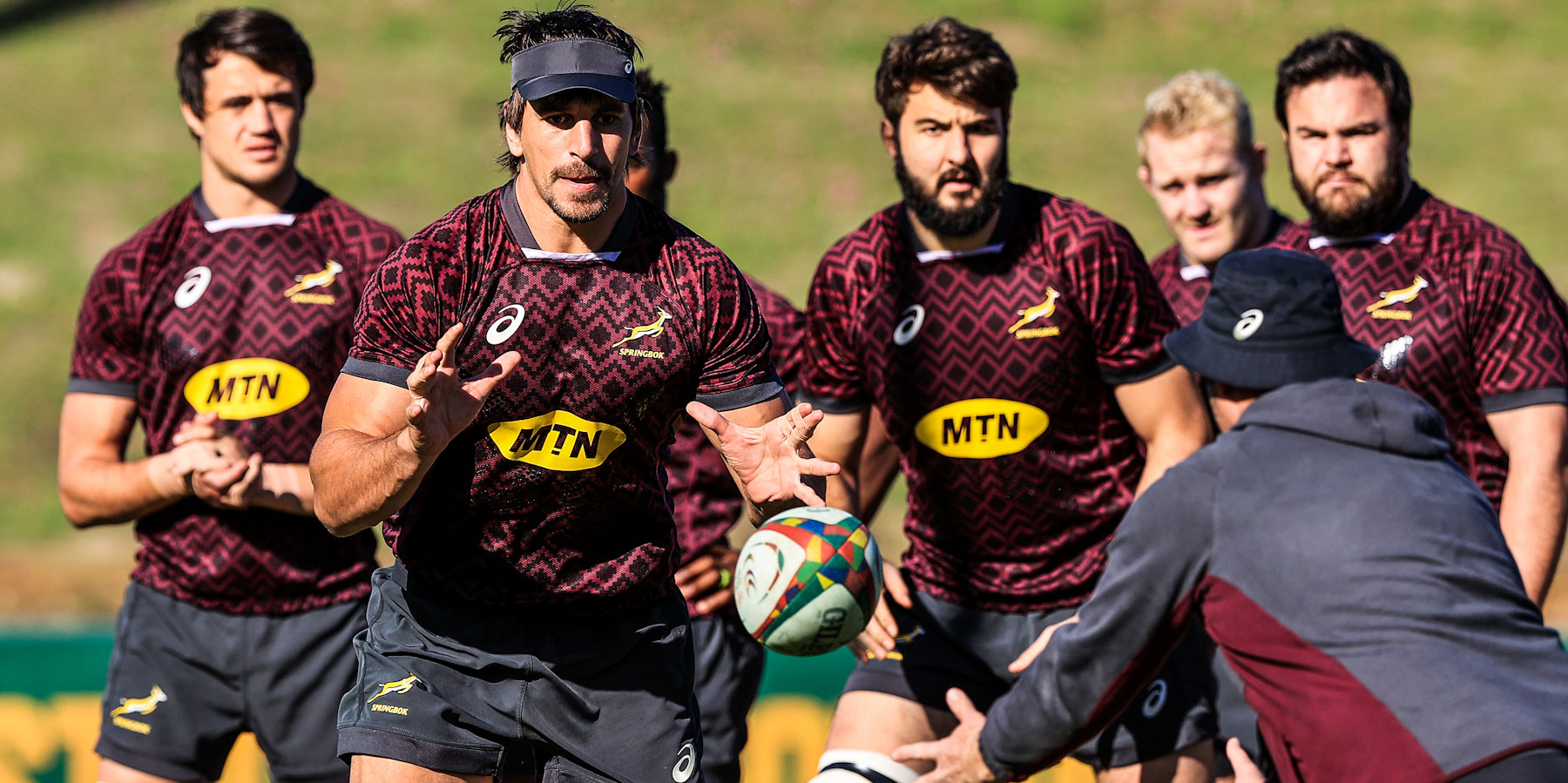 "I am proud of the effort the team delivered last week. It was a nail-biting finish, and the result was very disappointing in the end, but we executed the game plan well.
"We have another opportunity to play them this week and hopefully we can get a better result."
Davids said the main injury concern was replacement flank Marco van Staden, who was the only player who missed training on Monday due to the shoulder injury he suffered against the All Blacks.
Looking back at their performance against the All Blacks in Townsville last weekend, Davids said there were several positives and that the team were determined to build on that performance to finish the competition on a winning note.
"We were very happy with the outcome of the lineouts and set pieces last weekend," said Davids.
"That comes with a lot of hard work, but as a team we'd still like to improve on that going forward.
"The team leaders deserve credit for that. We try to look at each game and derive a suitable strategy, and the plan worked on attack and defence last week, so hopefully we can build on that this week."
Etzebeth lauded Lood de Jager and Franco Mostert for laying a solid foundation in the lineouts and said: "They sit with coach Deon before each game and discuss the lineout calls and contesting.
"Every week there are new plans, so hopefully we can continue to build in that area of our game this week."
Commenting on the key to success in his effective lock combination with De Jager, Etzebeth, who earned his 93rd Test cap last weekend, said: "It comes down to understanding one another after a several Tests together, and on top of that Lood is a world class player. It's always good to play alongside someone like that."
Springbok coach Jacques Nienaber will name his team on Tuesday for the clash against All Blacks at the CBUS Super Stadium. The clash kicks off at 20h05 (12h05 SA time) on Saturday and will be broadcast live on SuperSport.