Gregor Townsend (Scotland), Robin McBryde (Leinster Rugby), Steve Tandy (Scotland) and Neil Jenkins (Wales) will assist Gatland for the Tour to the home of reigning world champions, the Springboks, as well as the pre-Tour Test match against Japan at BT Murrayfield on Saturday 26th June for the Vodafone Lions 1888 Cup.
"I am very pleased to have assembled such a high-quality coaching team," said Gatland.
"It's a really strong group and I'm excited to see what we can achieve together – I think we'll all complement each other well in South Africa.     
"A Lions Tour is a unique challenge, so it's important to have some continuity in the coaching group. Neil understands the exceptional demands that only a Lions Tour can present, and we will benefit from his knowledge and experience.  
"But it's also important to have new voices and a fresh perspective. Gregor is doing an excellent job in charge of Scotland and is an outstanding coach. He also understands the challenges of touring South Africa as a player and what it takes to win there, so I am extremely happy he will be part of the set-up.
"Steve has made Scotland's defence one of the most organised in world rugby – something we saw throughout the recent Six Nations. He's clearly an intelligent coach and someone I am very much looking forward to working with.     
"Obviously Robin is someone who I know very well from our time together in Wales. He is an impressive and experienced coach who continues to have success with Leinster. I think he'll be well suited to the Lions environment and I am sure he will do an excellent job with the forwards.  
"As the Tour approaches we may look to bring in some extra resource, but this will be the core group for the time being.
"Touring South Africa is always a huge challenge and clearly when the squad assembles in June to begin our preparations everything is going to look and feel a bit different to previous tours. But having spoken to the coaches individually over the past few days we're absolutely determined to make it an enjoyable, memorable and ultimately successful experience for everyone involved."
Scotland head coach Townsend will take charge of the Lions' attack. This will be the first time the former Scottish fly half will have been part of a Lions coaching team, having previously toured South Africa triumphantly as a player in 1997.
"To be involved as a player and now as a coach is truly humbling," commented Townsend.
"The Springboks are a formidable opponent on home turf, but looking at the talent in England, Ireland, Scotland and Wales, it is a hugely exciting opportunity for us to do something special. 
"One of the great challenges of a Lions Tour is to bring together players from four different countries, in a short space of time, and create an attacking threat that will cause the opposition problems. It's something I am already looking forward to."
Meanwhile, Tandy – part of Townsend's Scottish coaching setup – will be responsible for the Lions defence. 
"To take on the World Champions in their own backyard is a massive test and one I am really looking forward to being part of," commented Tandy.
"There have been some brilliant Lions defence coaches in the past – Andy Farrell, Shaun Edwards and Phil Larder – so it's a huge honour to be chosen.
"From a defence perspective we need to make sure we get everyone on the same page as quickly as possible.
"I am sure Gregor and I will benefit greatly from this experience and gain valuable knowledge about the Springboks ahead of the Rugby World Cup in two years' time."
Former Wales assistant coach McBryde, now an assistant coach at Guinness PRO14 club Leinster Rugby, will take responsibility of the forwards.
"I am very much looking forward to linking up with Warren and being part of his coaching group again," said McBryde.
"We've seen some excellent rugby in the Six Nations recently with some stand out performances by players from the four Home Nations – especially some of the forwards. That's really positive for the Lions.
"South African rugby is known for its physicality, so we'll be under no illusions of what to expect when we arrive. The challenge for us will be to come together quickly and be physical and uncompromising in the way we play."
"I am grateful and excited for the opportunity ahead, but my focus will remain with Leinster until the end of the season and I'm incredibly grateful to them for allowing me to tour."
Welsh kicking coach Jenkins will look after the kickers. This will be his sixth Tour as both a player and coach.
"The Lions is a unique experience for players and coaches," said Jenkins.
"To bring together the best players from four countries and take on the Springboks in their own backyard is very exciting. To do it with one of my Lions teammates from 24 years ago is incredibly special for me."
McBryde will remain with Leinster until the conclusion of the season before joining up with Gatland. The Lions Management Team will be announced shortly.
Lions coaching team profiles below...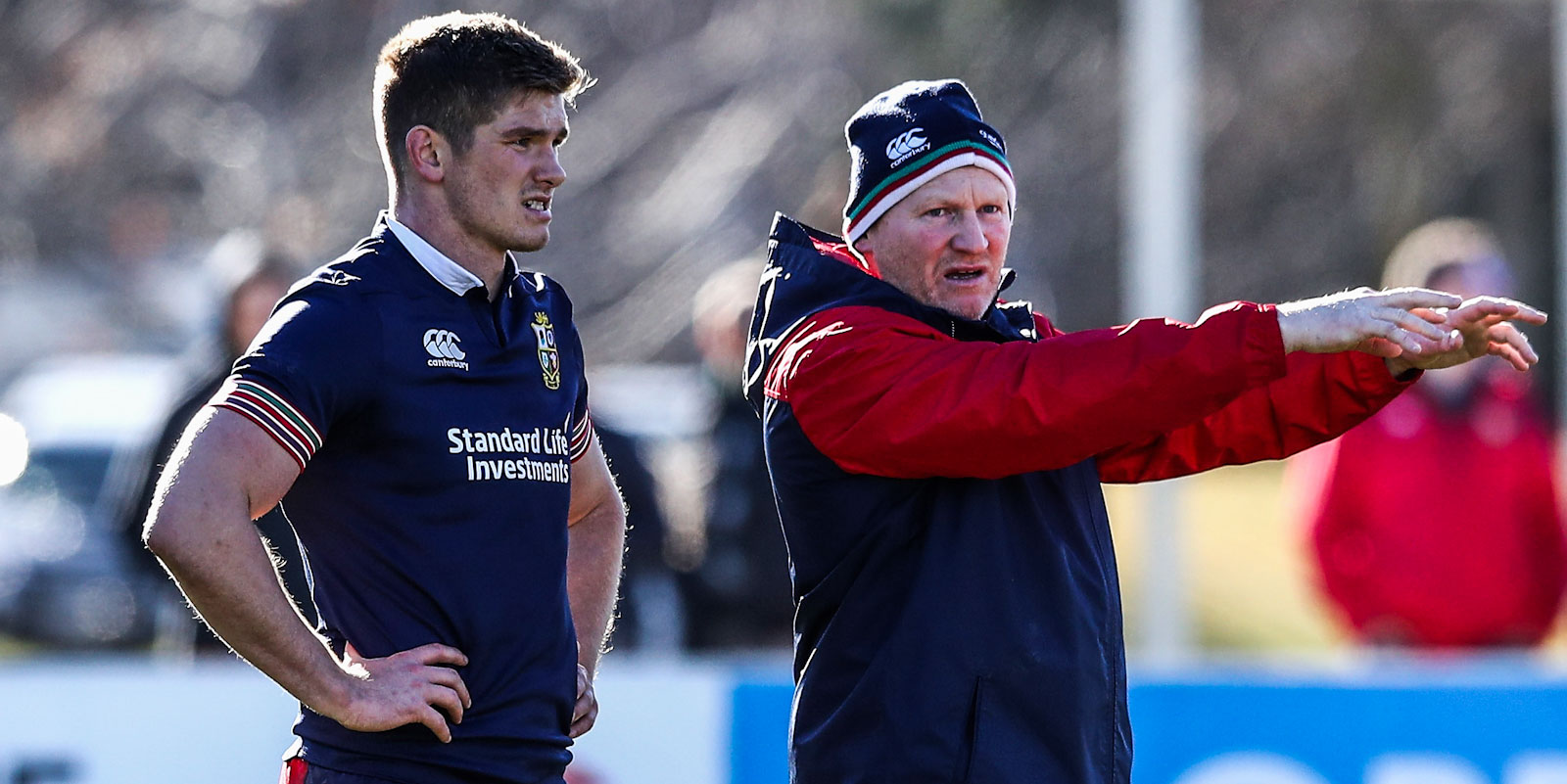 Neil Jenkins
A two-time tourist as a player, Neil Jenkins will be coaching on his fourth British & Irish Lions Tour in South Africa having been part of the backroom team in 2009, 2013 and 2017.
The Welsh international donned the famous Lions jersey in 1997 and 2001, making 12 appearances in total, while he finished his career with 87 caps for his country.
Jenkins scored 1,049 points for Wales during his career and was rugby union's leading points scorer at the time of his retirement with 1,090 in total, which included 41 for the Lions.
Wales' highest ever points scorer and the first player to score 1,000 international points, he played in a total of nine Five Nations Championships, two Six Nations and two Rugby World Cups.
Had he not used a magnetic coil on his arm, Jenkins would have likely missed the Lions' 1997 Tour of South Africa after he broke his forearm in that year's Five Nations.
His place was in doubt until the day before departure but the fly-half turned full-back kicked 24 points in a Test warm-up against Natal to get the nod at full-back for the series opener.
Jenkins went on to score 15 points in each of the first and second Tests and 11 in the third, kicking the Lions to a famous 2-1 series victory over the Springboks.
He made one Test appearance four years later in Australia and has been working for the WRU as a coach since 2004, helping Wales to Grand Slam titles in 2008, 2012 and 2019 as kicking/skills coach.
Playing career:
Played on two British & Irish Lions Tours (1997, 2001)
Made 12 appearances for the Lions including three Test caps
Won 87 caps for Wales and scored 1,049 points
First player to score 1,000 international points
Coaching career:
Lions assistant/kicking coach in 2009, 2013 and 2017
Wales kicking/skills coach 2006-present
Won Grand Slam titles with Wales in 2008, 2012 and 2019
Six Nations title winner in 2008, 2012, 2013, 2019 and 2021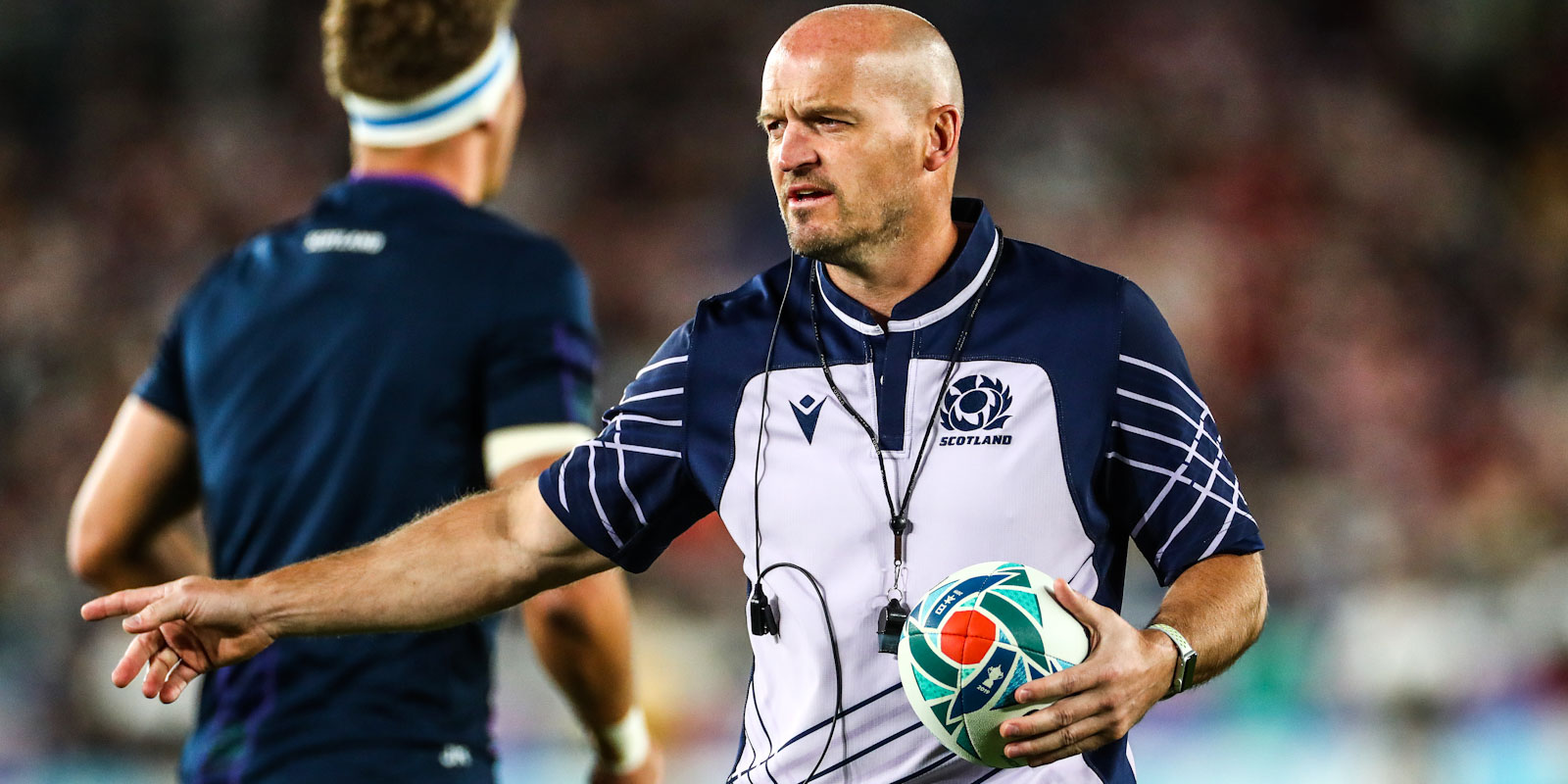 Gregor Townsend
Scotland head coach Gregor Townsend will be making his Lions coaching debut in the 2021 series against South Africa, 24 years after taking on the Springboks as a player.
Townsend made six appearances for The British & Irish Lions during the successful 1997 Tour of South Africa, scoring two tries against the Sharks and Northern Transvaal.
The Scotsman also started the first two Tests at outside half as the Lions secured an historic series victory over the Springboks on what proved to be Townsend's sole Tour.
In the 1999 Five Nations Championship, Townsend became the first Scotsman since 1925 to score a try against every other country as Scotland were crowned champions.
Overall, he made 82 appearances for Scotland and scored 164 points while he spent his club career playing in Scotland, England, France and South Africa.
As a coach Townsend led Glasgow Warriors to the PRO12 title in 2015 before taking over as Scotland head coach in 2017, leading them at the 2019 Rugby World Cup in Japan.
His Scotland side ended their 38-year wait for a win against England at Twickenham in the 2021 Six Nations before also winning in France for the first time since 1999.
Playing career:
Played for Northampton Saints, Brive, Castres, Border Reivers, Montpellier and Sharks
Made 82 appearances for Scotland from 1993-2003
Won the 1999 Five Nations Championship title
Represented the Lions in two Tests on 1997 Tour to South Africa
Coaching Career:
Scotland assistant coach from 2009-2012
Glasgow Warriors head coach from 2012-17
Won the 2015 PRO12 title with Glasgow Warriors
Scotland head coach from 2017-present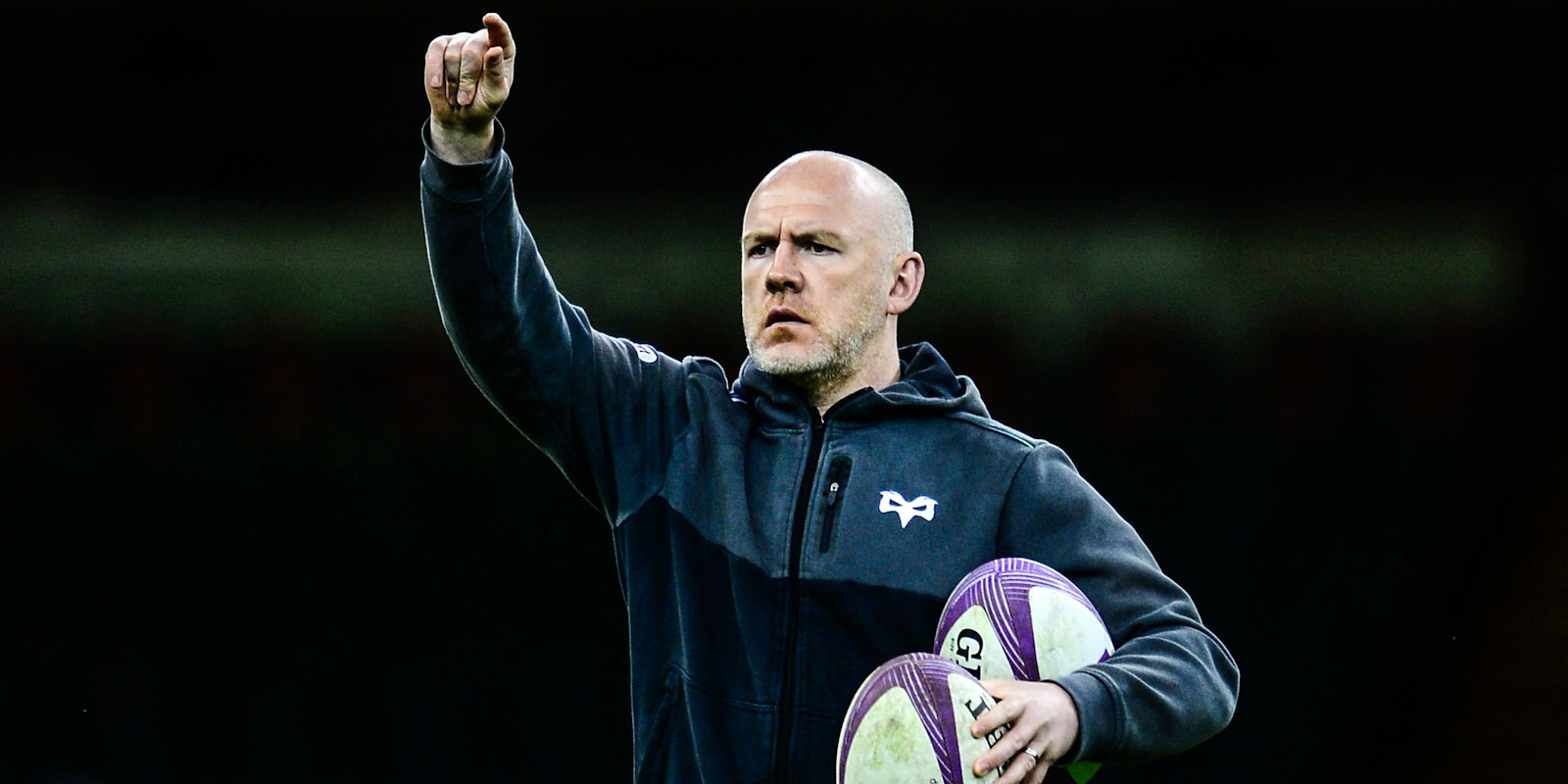 Steve Tandy
Scotland defence coach Steve Tandy will experience a British & Irish Lions Tour for the first time as part of Warren Gatland's coaching team for the 2021 series.
The Welshman played openside flanker for Neath RFC and Ospreys during his playing career, making more than 100 appearances for the latter over seven years.
Tandy began his transition into coaching while still a player with the Ospreys age-grade teams, guiding the U16 squad to the WRU Age Grade Championship.
He went on to become head coach at Bridgend RFC while still an Ospreys player, securing the Division 1 title with the Ravens and guiding them into the Principality Premiership.
After hanging up his boots, Tandy took over as Ospreys head coach in February 2012 and led the Welsh region to the PRO12 title at the end of his first season in charge.
Tandy moved on from Ospreys after six years to join the NSW Waratahs coaching team in 2018 as defence coach, remaining with the Super Rugby side for two seasons.
He was appointed Scotland assistant coach in December 2019 and oversaw the defence which limited England to six points as Scotland ended their 38-year wait for a win at Twickenham.
Playing career:
Played for Neath from 1998-2003 (40 appearances)
Made 102 appearances for Ospreys between 2003-2010
Coaching career:
Bridgend head coach 2010-12
Ospreys head coach 2012-18 (PRO12 title in 2011/12)
NSW Waratahs defence coach 2018-2019
Scotland assistant coach 2019-present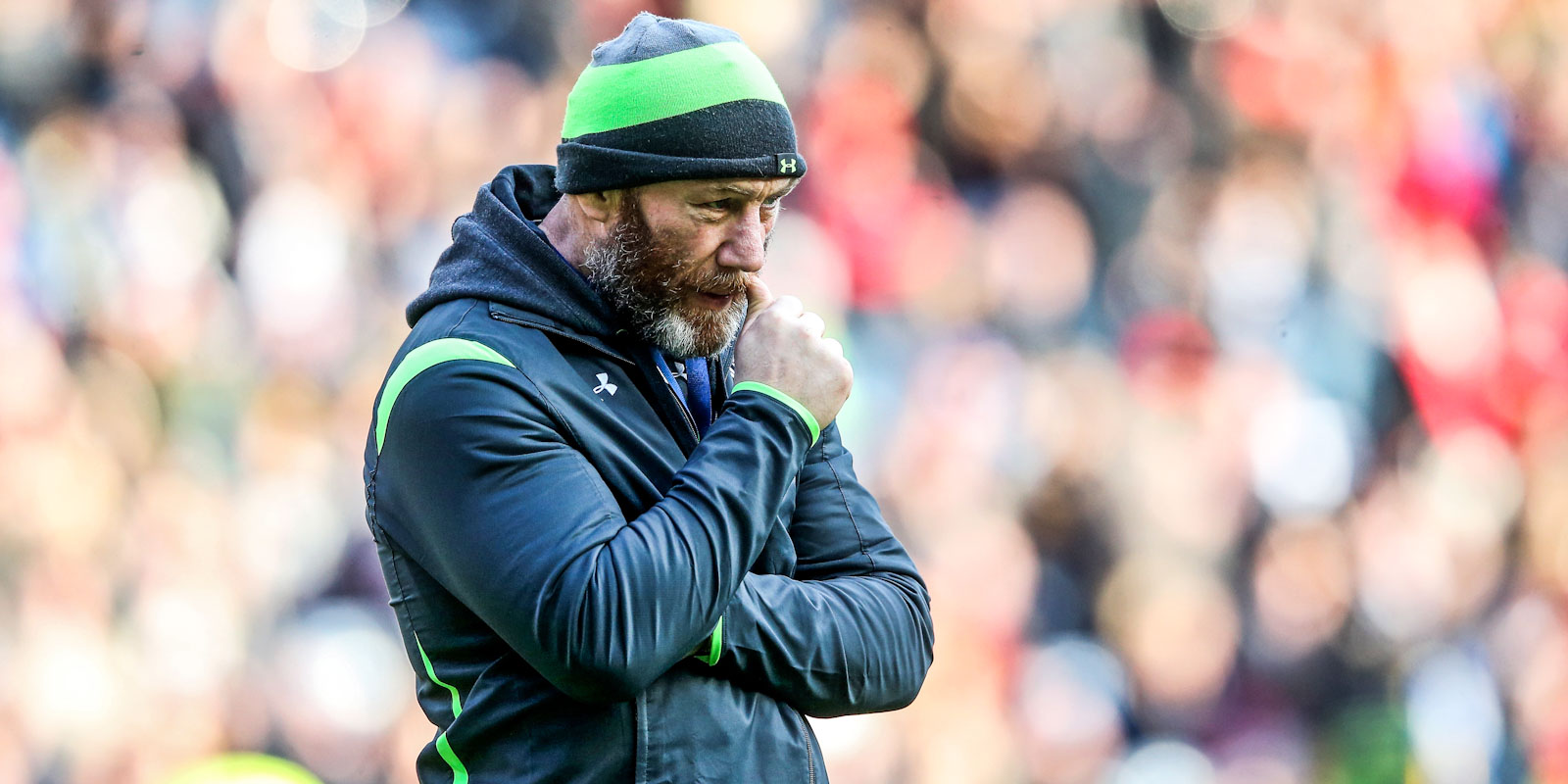 Robin McBryde
A British & Irish Lions player on the 2001 Tour to Australia, Robin McBryde will form part of the tourists' coaching team for the first time in South Africa.
McBryde's only previous Tour was ended early by injury, but not before securing his place in the Lions' record books as part of the side that defeated Western Australia 116-10.
Capped 37 times for Wales during an international career spanning 11 years, the Bangor-born hooker made his debut against Fiji in 1994 and represented his country at the 2003 Rugby World Cup.
He was part of Wales's 2005 Grand Slam-winning team before retiring later that year after a career that also saw him play 250 games for Llanelli and then Scarlets.
McBryde immersed himself in coaching after hanging up his boots - first with the Scarlets U18s side before becoming forwards coach for Wales.
McBryde became an integral part of Warren Gatland's coaching team winning three Grand Slams (2008, 2012 and 2019) and a Six Nations Championship (2013) in a 13-year career in the Wales coaching setup. 
He joined the Leinster coaching team following the 2019 Rugby World Cup, which saw Wales reach the semi-finals, helping the province to PRO14 titles in 2020 and 2021.
Playing career:
Played more than 250 games for Llanelli and Scarlets
Captained Llanelli (Welsh Cup win 1998, Welsh Championship in 1999)
Represented Wales 37 times (2005 Grand Slam winner)
Made four appearances for the Lions on 2001 Tour to Australia
Coaching career:
Scarlets Regional U18 coach from 2005-06
Wales forwards coach and WRU National Skills coach for 11 years
Forwards coach for three Grand Slam wins (2008, 2012 and 2019)
Interim Wales head coach in 2009, 2013 and 2017