The 21-year-old Springbok Sevens player, who has had to endure some unfortunate injuries during crucial stages of his budding career, has heard – and applied – this slogan many times before.
Du Plessis admits the COVID-19 pandemic was a severe blow to the Blitzboks (and himself) as they were on a high, but he and his team-mates are determined to bounce back even stronger, faster and with more skill.
"Yes, it came at a bad time for us when the World Series got cancelled," Du Plessis reminisced this week, as the Blitzboks look to reload 2021 with two warm-up tournaments in Spain in the next three weeks.
"Last year, we had just won the tournament in Los Angeles, put in some good performances in Vancouver a week later and were building up nicely towards the last four legs of the World Series and the Olympic Games in Tokyo. We came down from a pretty high level, down to nothing.
"It was tough from running around and scoring tries the one week and doing stretches and exercises in your back yard a couple of weeks later, and not seeing your team-mates for weeks. So, from a team perspective it was bad.
"From an individual perspective, I decided to make the most of the situation, trying to work on things in my game and to sharpen the tools of the trade a bit.
"We also had the opportunity to get some niggles healed and very importantly, we could spend time with our families. That is something that is not always possible during a normal season, but the six months away from the game really helped in that regard."
Du Plessis believes they must not waste the opportunities that arose due to the pandemic: "We had the chance to come back stronger and better, not only as players, but as people too and that was great and something that we must now go out and embrace."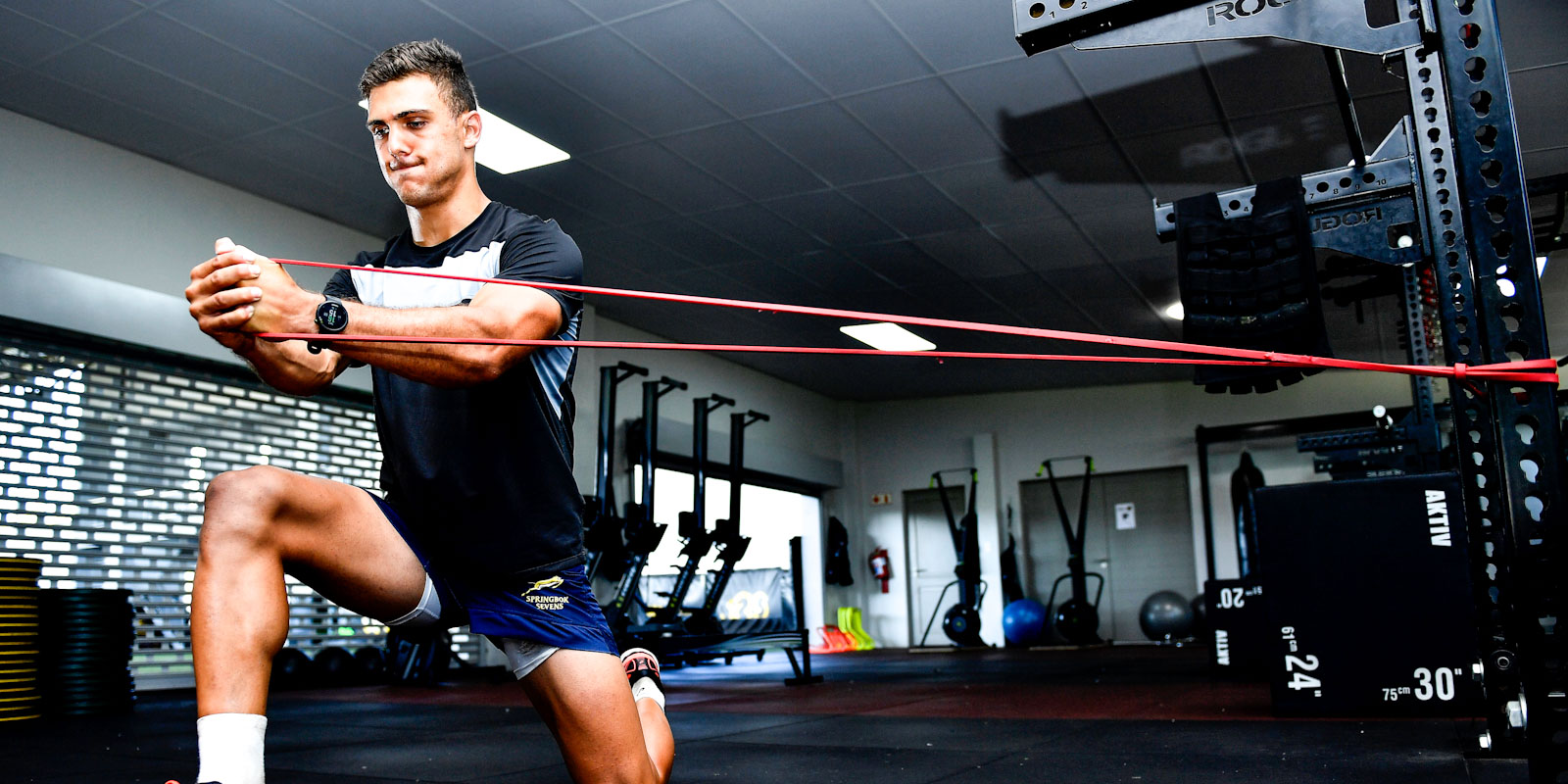 Upon returning to camp after a short cameo with the Cell C Sharks during their Vodacom Super Rugby Unlocked campaign, Du Plessis hit the ground running and was named in the squad to travel to Madrid.
"We are very keen to just go out and have some fun out there, to be able to lace up the boots and play again," he said.
"As a squad, we love playing together in matches and these tournaments in Spain would be an ideal opportunity to do so again."
Du Plessis was still at school when South Africa won the bronze medal at the 2016 Olympic Games and is keen to make the final squad to travel to Tokyo.
"These forthcoming matches will all be part of our preparation for Tokyo, so it will be pretty important," said Du Plessis.
"Everyone wants to be in that team, but first we will need to do what is best for the team – and that is to train as hard as we can, prepare well for those matches and do your part. We are all keen and ready."
Blitzbok coach Neil Powell will be counting on the contributions Du Plessis can make. He has played in 14 HSBC World Rugby Sevens Series tournaments since his debut in 2018 and has scored 42 tries in 63 matches, a clear indication of the strike power out wide from the former SA Schools and Junior Boks player.