His exploits in Los Angeles saw him first score a try and then kick a clutch conversion that forced extra time in the final of the USA tournament, which South African then went on to win with a sudden death try by Sako Makata.
A week later, Vancouver closed out what proved to be the final tournament of the World Series in 2020 and as the COVID-19 pandemic swept across the rugby fields of the world, not a tackle has been made in anger since.
That is due to change in two weeks' time when South Africa will take the field in Madrid, Spain in the first of two warm-up tournaments of the year.
The two tournaments in Spain will be played on consecutive weekends – from 19-21 and 26-28 February – at the Campo UCM Central in Madrid, and will be the first arranged by World Rugby to prepare teams that qualified for the Tokyo Olympics.
Some mental and physical challenges to overcome as #Blitzboks prep for #Madrid7s says @brancodupreez with 1️⃣ week left before 🛫 to 🇪🇸.@ferugby @FNBSA @ASICS_ZA pic.twitter.com/KDWdt1PwSy

— Springbok Sevens (@Blitzboks) February 5, 2021
For Du Preez, South Africa's most capped player in the World Series with 75 tournaments, it will be 'exciting' to be back, but a return that will be as measured as the kicking style that brought him fame and fortune a year ago in the USA.
"We need to approach the start of this new season the same way  you approach a kick for poles. Go through the basic set-up, make sure you strike the sweet spot and follow through," DU Preez advised.
With the squad deprived of match action for so long the Blitzbok sweeper is convinced that the good work on the training field will bring rewards in match situations.
"We have tried a couple of new things, small tweaks on things we did not do that well last time around and we focussed on getting everyone aligned. We need to hit that sweet stop early to get the momentum the team likes to play with," Du Preez said.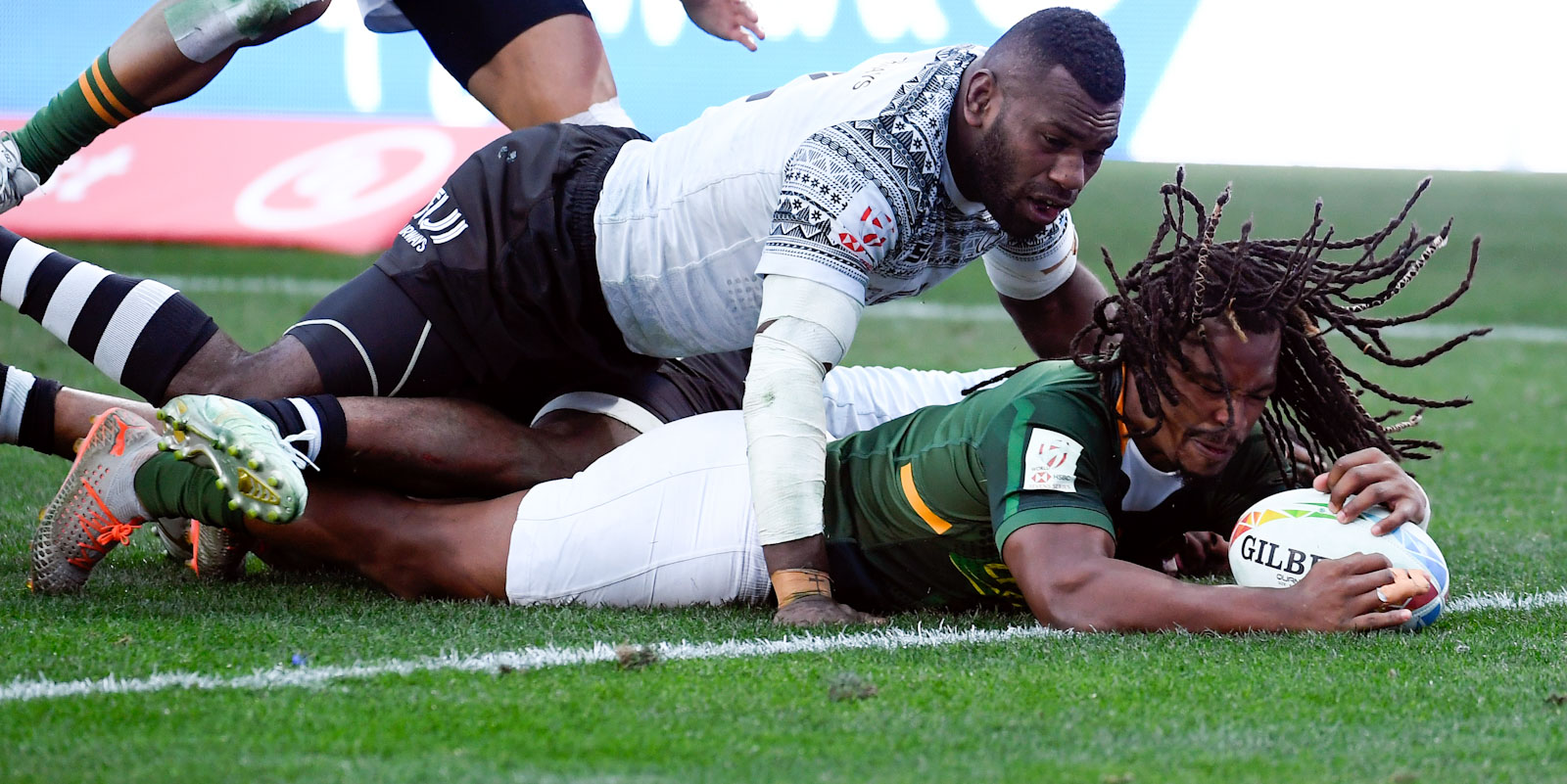 Training sessions are also geared towards the three-day nature of the tournaments in Spain.
"Our training loads are based on being able to do your best for those three days of the tournament, so I am positive that we will be able to respond to that aspect of play."
The fact that everybody had to start from scratch again has not only taxed the body, but also the mind and for the World Series veteran, equally important.
"I think mental health has become as important as physical well-being and it is not different in our squad. We have worked on both those aspects and that should work well for us come the trying times that tournaments will demand from us."
He has played and won all around the world and help bring his country glory on so many podiums, but taking to the field in Madrid will be as important as any of those past glories, said Du Preez.
"This will be hugely important for the squad to get onto the field. You can only measure your progress and preparedness in playing matches against opponents and we are keen to start doing that and to get some normality back into the game we love so much."