Nienaber shared his expertise on attack and defence, while Human guided the forwards at a scrum session, with Springbok Women's coach Stanley Raubenheimer guiding proceedings throughout the training session.
A group of 24 Springbok Women's players assembled in Stellenbosch last month for a two-and-a-half-month training camp with an eye on the RWC, which will be held in Auckland and Whangarei from 18 September to 16 October.
An enlarged squad of 40 players will participate in the camp from Sunday, 14 March, to Sunday, 28 March.
The Springbok Women will face France at Eden Park on Saturday, 18 September, at 04h15 (SA time), England on Thursday, 23 September, at 09h15 at the Northland Events Centre in Whangarei, and Fiji on Tuesday, 28 September, at the Waitakere Stadium in Auckland at 05h45 in their Pool C matches.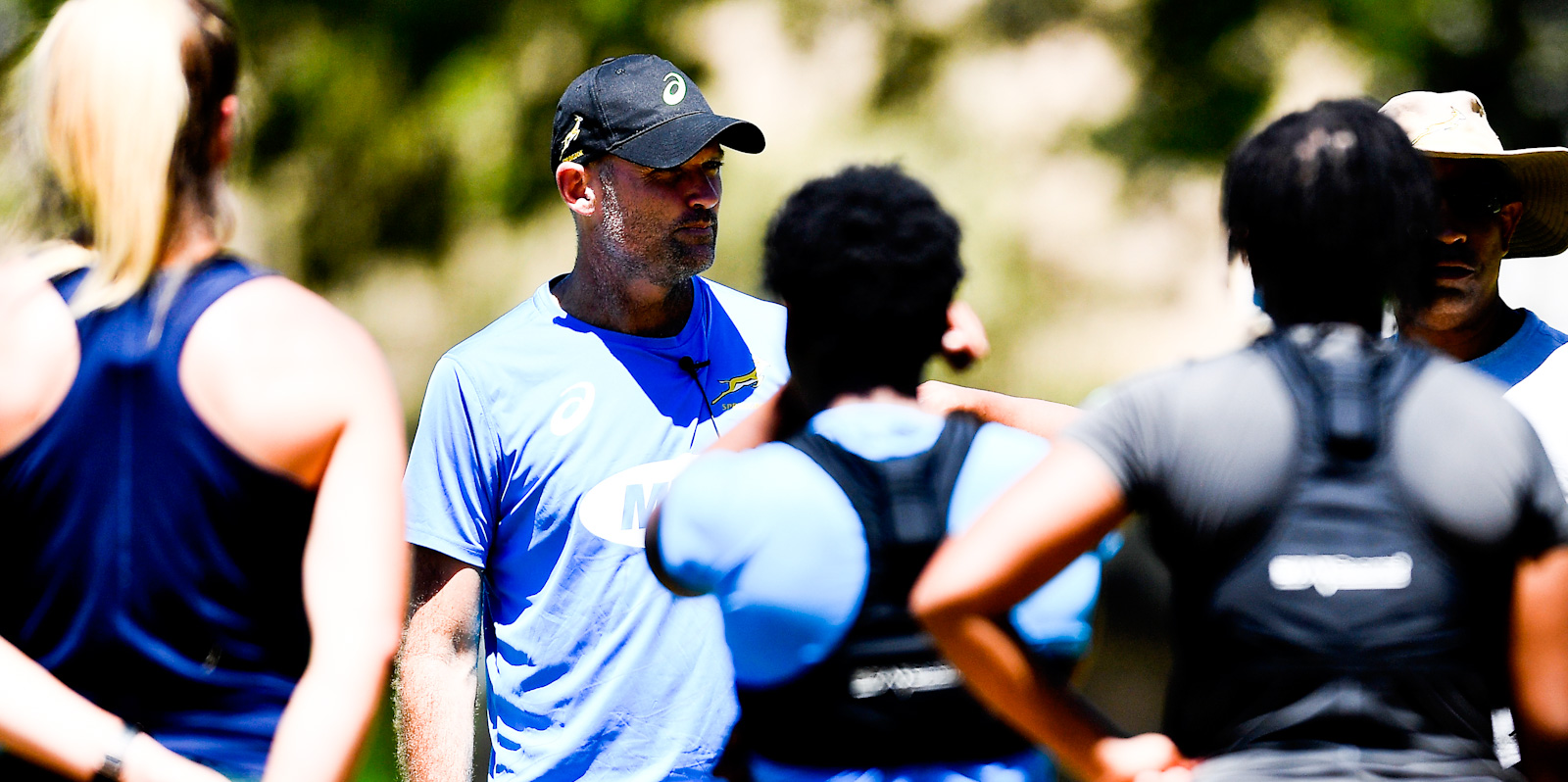 "It was an honour to have Jacques Nienaber and Daan Human at our training session," said Booi. "It means a lot to the team that they made the time to join our field session and we are excited to build on the tips they shared with us on the field.
"This is an important year for us, and it is fantastic to know that we have their support with over seven months to go before the international spectacle."
Booi was encouraged by the progress the players were making at the training camp and said: "Our training is going well, and we are trying to learn and improve as much as we can every day, which is exciting.
"This time together is important because it is vital that we are all aligned in terms of what we are doing on the field and with regards to our structures and systems."
The hard-working lock added: "We want to be as well prepared as possible by the time we depart for New Zealand, and being well conditioned and strong mentally are two keys areas in achieving that."