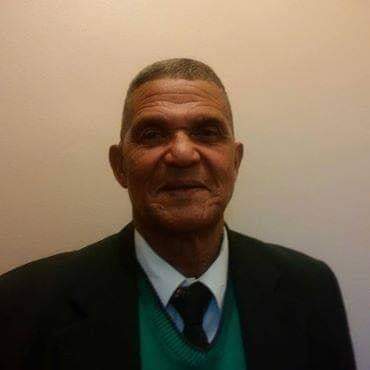 Peters, a centre in his playing days, was also a stalwart of the Lansdowne club under the Cities & Suburban Rugby Union, and later Roslyns club under the auspices of Western Province. He received his national colours in 1968.
After his retirement, Peters ploughed back into the game he loved by serving as coach and manager, while he was also a freelance sports correspondent for a number of newspapers, reporting especially on SA Cup matches in the pre-unity days.
"Gerard will be remembered as a wonderful, principled and humble man, a superb rugby player with a mean side-step who could also slot drop goals, and someone who always had time for others, but also worked hard at ploughing back into the sport he loved," said Mr Alexander.
"It's been a very tough time for the rugby family in South Africa and we've lost many of our heroes and legends in the last year - Gerard is one of them. He played the game at a difficult time in our history, but made the most of his opportunities and deserved to wear the green and gold.
"As with many of our heroes from the non-white communities, we will never know what he could have achieved, but he still gave a lot of himself to the game and for that, we will forever be grateful.
"Our thoughts and prayers are with his wife, Rachel, his children, Michelle, Morne, Gerard jnr, Etienne and Barry-John, other family, friends and former team-mates in this very sad and difficult time."