As things stand, the men from Pretoria – who are on a bye this weekend – have accumulated 19 log points from their four wins in five outings, followed by the teams from Cape Town and Durban, both of whom are on 13 points from four games. Next are the men from Bloemfontein on 12 points.
Tafel Lager Griquas and the Cell C Sharks will be first out of the blocks on Friday evening in Kimberley, where the hosts will be desperate for their first win of the campaign. This match at Tafel Lager Park game starts at 19h00.
The two remaining matches are scheduled for Saturday, with the Emirates Lions hosting the Phakisa Pumas from 16h30 in Johannesburg, followed by the 19h00 fixture in Cape Town between the DHL Stormers and the Toyota Cheetahs.
All the round six action will be televised live on the SuperSport Grandstand and Rugby channels.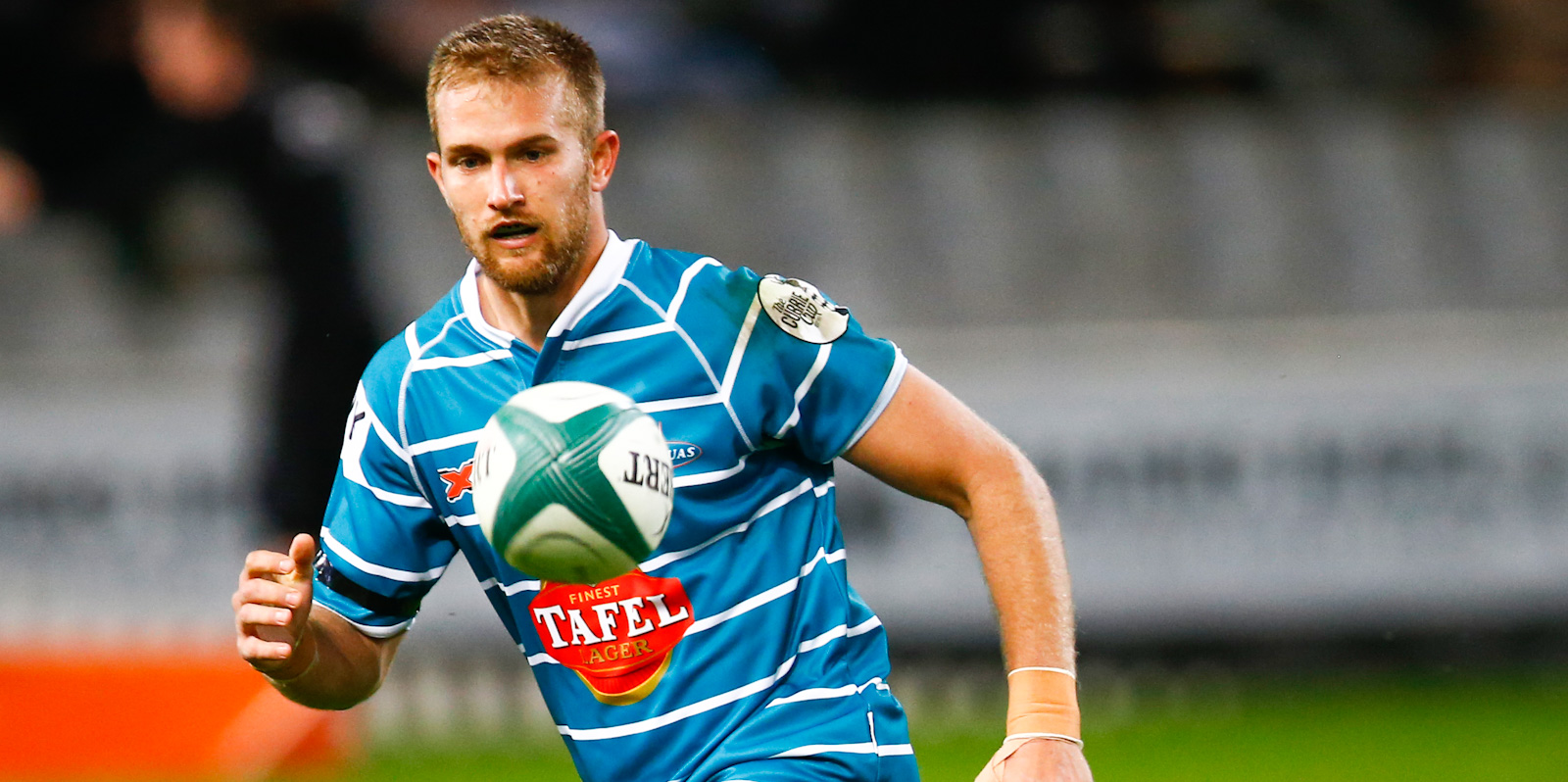 Tafel Lager Griquas ready for visiting Cell C Sharks
Tafel Lager Griquas will face the Cell C Sharks with a reshuffled team in Friday evening's encounter in Kimberley.
Upfront, there is a new look lock pairing, with Adré Smith starting at No 5 next to last weekend's replacement lock Cameron Lindsay, who swaps places with Mzwanele Zito. Johan Momsen returns to the No 8 position in a rotational swap with Carl Els, who joins Zito on the bench.
Regular Tafel Lager Griquas skipper George Whitehead returns at flyhalf and resumes the captaincy duties as last weekend's starting flyhalf, Tinus de Beer, is now slated to come off the bench.
Jeremy Ward, who co-captained the side in last year's Currie Cup with Tera Mtembu, will lead a Cell C Sharks team that shows a number of changes, hoping to make it three wins in three outings.
After playing off the bench in the last few games, Kerron van Vuuren comes in for Daniel Jooste at hooker, while Ruben van Heerden is back in the second row after two starts for JJ van der Mescht.
In the backrow, James Venter is in for Dylan Richardson with Thembelani Bholi earning a first start and Phepsi Buthelezi completing the loose trio.
The teams:
Tafel Lager Griquas: 15 Masixole Banda, 14 Ederies Arendse, 13 Harlon Klaasen, 12 Johnathan Francke, 11 Eduan Keyter, 10 George Whitehead (captain), 9 Zak Burger, 8 Johan Momsen, 7 Stefan Willemse, 6 Gideon van der Merwe, 5 Cameron Lindsay, 4 Adre Smith, 3 Ewald van der Westhuizen, 2 HJ Luus, 1 Mox Mxoli. Replacements (from): Monde Hadebe, Andrew Beerwinkel, Madot Mabokela, Carl Els, CJ Velleman, Theo Maree, Tinus de Beer, Daniel Kasende, Bandisa Ndlovu, Ewan Coetzee, Ashlon Davids.
Cell C Sharks: 15 Anthony Volmink, 14 Yaw Penxe, 13 Jeremy Ward (captain), 12 Marius Louw, 11 Madosh Tambwe, 10 Curwin Bosch, 9 Sanele Nohamba, 8 Phepsi Buthelezi, 7 Thembelani Bholi, 6 James Venter, 5 Hyron Andrews, 4 Ruben van Heerden, 3 John-Hubert Meyer, 2 Kerron van Vuuren, 1 Ox Nche. Replacements: 16 Daniel Jooste, 17 Mzamo Majola, 18 Khwezi Mona, 19 JJ van der Mescht, 20 Dylan Richardson, 21 Cameron Wright, 22 Manie Libbok, 23 Sbu Nkosi.
Match information – Tafel Lager Griquas vs Cell C Sharks
Date: Friday, 13 November 2020
Time: 19h00
Venue: Tafel Lager Park, Kimberley
Referee: Griffin Colby
Assistant referees: Rasta Rasivhenge, Paul Mente
Television Match Official: Jaco Peyper
TV: SuperSport Rugby and Grandstand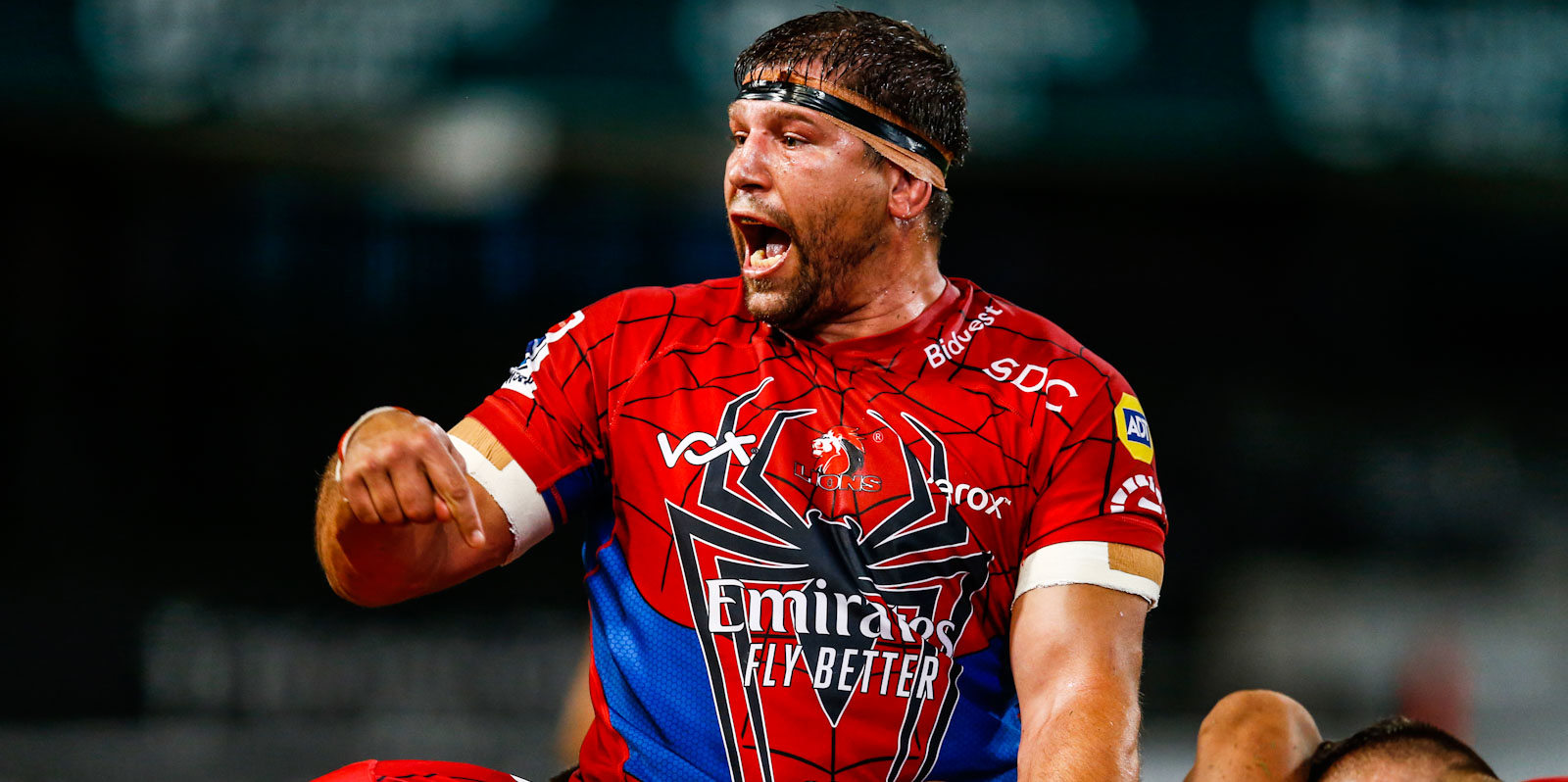 Emirates Lions rope in Bok trio for Phakisa Pumas match
Emirates Lions coach Ivan van Rooyen recalled three Springboks into his starting team for their Vodacom Super Rugby Unlocked match against Phakisa Pumas at Emirates Airline Park, and named Tiaan Swanepoel at fullback for this clash on Saturday.
The Bok trio of Ruan Dreyer (prop), Willem Alberts (lock) and Ross Cronje (scrumhalf) are all back in the run-on team in place of Sti Sithole, Marvin Orie and Morne van den Berg respectively.
Swanepoel, who made his Emirates Lions debut against the Jaguares in February, replaces injured Gianni Lombard.
The Phakisa Pumas have been dealt a serious injury blow, with the news that their top try-scorer Neil Maritz, who has scored four tries thus far in the competition, sustained a shoulder injury against the Cell C Sharks two weeks ago and is set for few months on the sidelines.
But they have a very good replacement in former Junior Bok flyer Luther Obi, whose inclusion on the wing is one of a number of tweaks to the Lowvelders' team.
One of the other changes is at No 8, with Willie Engelbrecht moving to the back of the scrum in the place of Jeandré Rudolph, who has joined the Toyota Cheetahs. Phumzile Maqondwane takes over at blindside flank.
The teams:
Emirates Lions: 15 Tiaan Swanepoel, 14 Stean Pienaar, 13 Wandisile Simelane, 12 Burger Odendaal, 11 Courtnall Skosan, 10 Elton Jantjies (captain), 9 Ross Cronjé, 8 Len Massyn, 7 Vincent Tshituka, 6 MJ Pelser, 5 Reinhard Nothnagel, 4 Willem Alberts, 3 Carlu Sadie, 2 Jaco Visagie, 1 Ruan Dreyer. Replacements: 16 Jan-Henning Campher, 17 Sti Sithole, 18 Wiehahn Herbst, 19 Marvin Orie, 20 Hacjivah Dayimani, 21 André Warner, 22 Dan Kriel, 23 Divan Rossouw.
Phakisa Pumas: 15 Devon Williams 14 Etienne Taljaard, 13 Erich Cronjé, 12 Wayne van der Bank, 11 Luther Obi, 10 Fiela Boshoff, 9 Chriswill September, 8 Willie Engelbrecht, 7 Phumzile Maqondwane, 6 Francois Kleinhans, 5 Pieter Janse van Vuren (captain), 4 Darrien Landsburg, 3 Ruan Kramer, 2 Simon Westraadt, 1 Morgan Naudé. Replacements: 16 HP van Schoor, 17 Dewald Maritz, 18 Ig Prinsloo, 19 Brandon Valentyn, 20 Daniel Maartens, 21 Ginter Smuts, 22 Tapiwa Mafura, 23 Ali Mgijima.
Match information – Emirates Lions v Phakisa Pumas
Date: Saturday, 14 November
Time: 16h30
Venue: Emirates Airline Park, Johannesburg
Referee: AJ Jacobs
Assistant referees: Aimee Barrett-Theron, Morne Ferreira
Television Match Official: Willie Vos
TV: SuperSport Rugby and Grandstand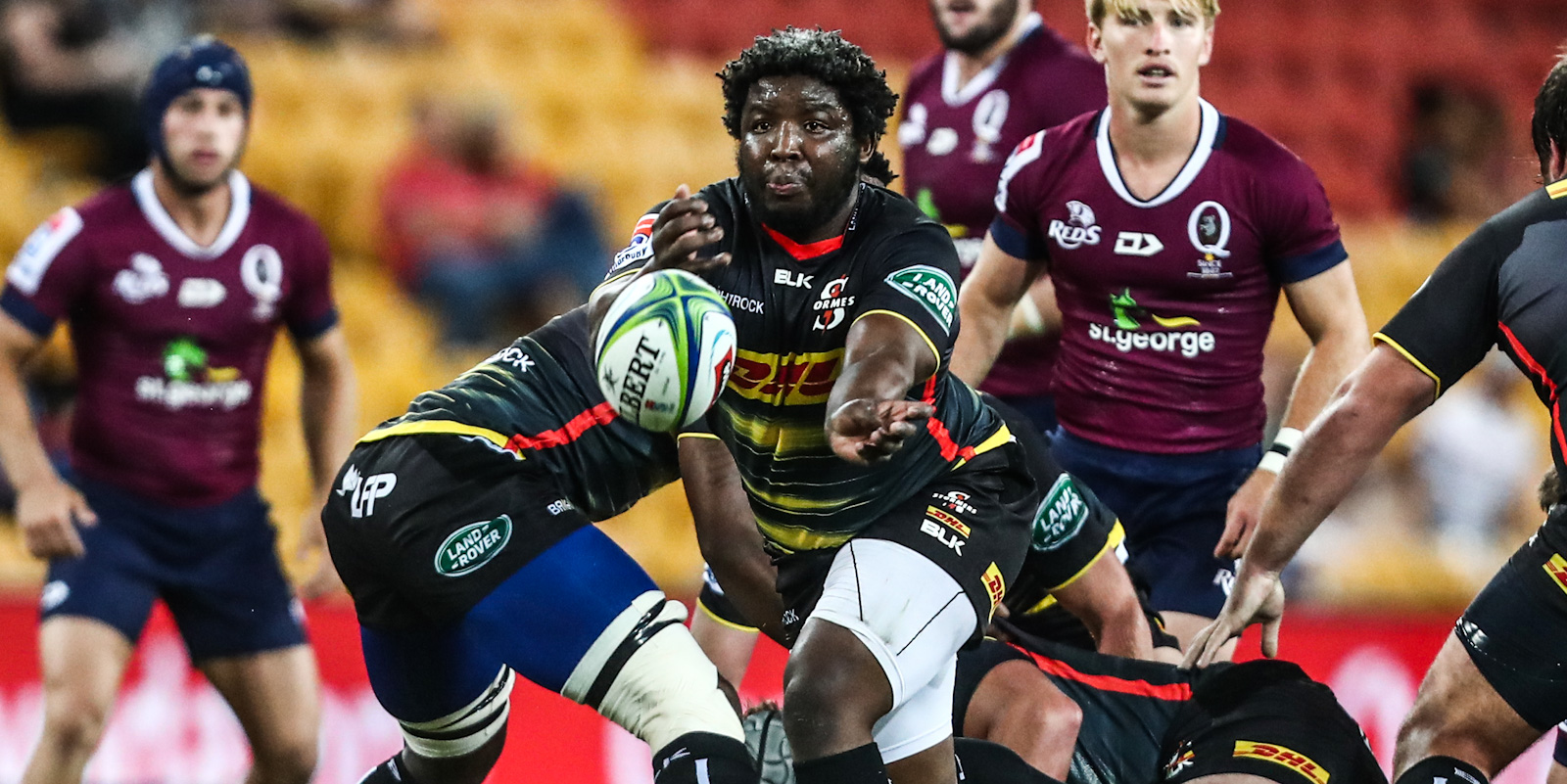 DHL Stormers mix things up for Toyota Cheetahs visit
Springboks Frans Malherbe and Scarra Ntubeni return to the DHL Stormers' front row for their encounter with the Toyota Cheetahs at DHL Newlands on Saturday.
The Bok front row duo played off the bench in last weekend's commanding win over Tafel Lager Griquas and are amongst the five changes to the starting line-up from DHL Stormers which will also see two Blitzboks on the wing for the home side.
Ruhan Nel replaces the injured Edwill van der Merwe on the right wing, with Angelo Davids will again start on the left. There is also a recall for Springbok halfback, Herschel Jantjies, who sat out last week on compassionate grounds.
"We are focused on delivering an accurate display in what will be our last game in a DHL Stormers jersey at DHL Newlands this year," said DHL Stormers head coach John Dobson.
Springbok Rugby World Cup-winning centre Frans Steyn will have to pass a late fitness test to determine his readiness for Saturday's crunch round six match.
Steyn missed last weekend's match against the Cell C Sharks due to a groin injury and although he is back in the starting line-up a call on his availability will only be made later. He is bracketed at inside centre with Chris Smit.
Meanwhile, Ian Groenewald will be making his debut in the place of JP du Preez at lock. The other change to the starting pack sees the selection of Phakisa Pumas recruit Jeandre Rudolph at No 8, in place of Aidon Davids.
The teams:
DHL Stormers: 15 Warrick Gelant, 14 Ruhan Nel, 13 Dan du Plessis, 12 Rikus Pretorius, 11 Angelo Davids, 10 Damian Willemse, 9 Herschel Jantjies, 8 Juarno Augustus, 7 Ernst van Rhyn, 6 Marcel Theunissen, 5 JD Schickerling, 4 Salmaan Moerat, 3 Frans Malherbe, 2 Scarra Ntubeni, 1 Steven Kitshoff (captain). Replacements (from): 16 Bongi Mbonambi, 17 Kwenzo Blose, 18 Sazi Sandi, 19 Neethling Fouche, 20 Chris van Zyl, 21 David Meihuizen, 22 Ben-Jason Dixon, 23 Godlen Masimla, 24 Kade Wolhuter, 25 Michal Hazner, 26 Leolin Zas.
Toyota Cheetahs: 15 Clayton Blommetjies, 14 Malcolm Jaer, 13 William Small-Smith, 12 Frans Steyn/Chris Smit, 11 Rosko Specman, 10 Tian Schoeman, 9 Tian Meyer, 8 Jeandré Rudolph, 7 Junior Pokomela (captain), 6 Andisa Ntsila, 5 Carl Wegner, 4 Ian Groenewald, 3 Luan de Bruin, 2 Reinach Venter, 1 Charles Marais. Replacements: 16 Boan Venter, 17 Marnus van der Merwe, 18 Khutha Mchunu, 19 JP du Preez, 20 Aidon Davis, 21 Ruben de Haas, 22 Reinhardt Fortuin, 23 Chris Smit/Howard Mnisi.
Match information – DHL Stormers v Toyota Cheetahs
Date: Saturday, 14 November
Time: 19h00
Venue: DHL Newlands, Cape Town
Referee: Marius van der Westhuizen
Assistant referees: Cwengile Jadezweni, Egon Seconds
Television Match Official: Joey Klaaste-Salmans
TV: SuperSport Rugby and Grandstand