The hard running loose forward – who was named the SA Rugby Women's Achiever of the Year for 2019 – stumbled into the sport by chance and a few years later, she is fitter, faster, healthier and more confident than ever before.
Hele, who hails from Kwadwesi Extension in Port Elizabeth, has established herself as one of the star players in the Springbok Women's team since making her Test debut in 2018, with her brute force, ability to bulldoze her way through the defence, strong presence in the scrums and her mobility making her a treat to watch.
The 26-year-old education student's will to succeed, desire to inspire others and drive to keep pushing herself to become a better player no matter what it takes, makes her the eighth Springbok Women's 'Unstoppable'. 
The 'Unstoppables' is the second phase of World Rugby's 'Try and Stop Us' women's rugby campaign, which was launched in 2019 with the objective of lifting the profile of women's rugby, and attracting new fans, players and investors to the game.
"I have not only met amazing people through rugby, it has also given me the opportunity to discover my potential on the field," said Hele.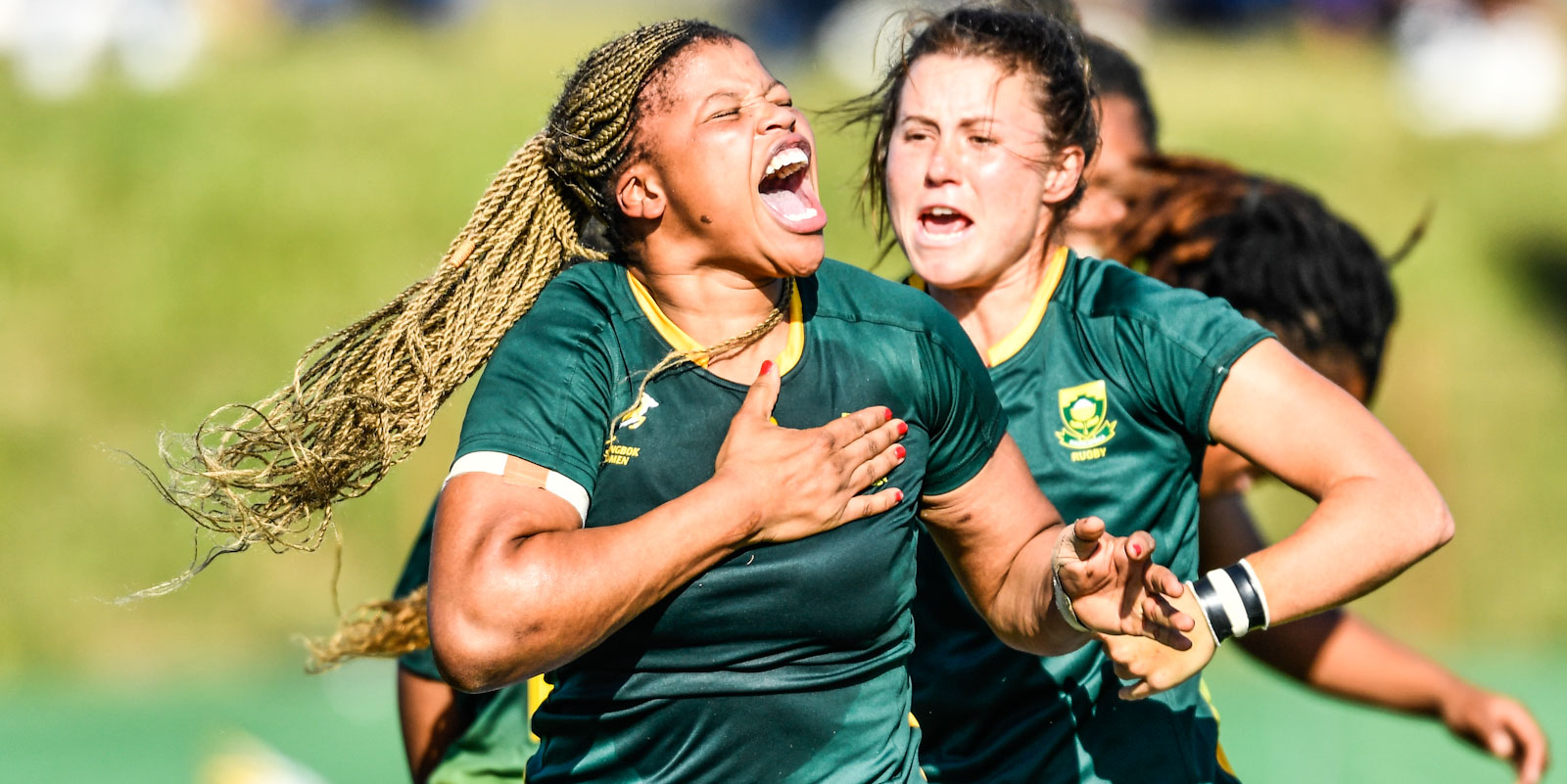 "Off the field I have been able to travel and experience other cultures, traditions and ways of life.
"The biggest lessons rugby has taught me are that the people you surround yourself with have to bring out the best in you, and that self-belief is one of the most powerful tools in life.
"For me, family is not just my relatives, it is the people who encourage and motivate me to become the best player and individual I can be.
"In terms of self-confidence rugby has taught me to believe in myself, to be more confident and to motivate and inspire other young people to do the same."
In stark contrast to a few other 'Unstoppables', Hele's introduction to rugby was by chance, but she admits she is now hooked for life.
"I played netball for Eastern Province and the Nelson Mandela University, but due to work commitments I could no longer attend the training sessions," she explains.
"I went for a run one morning at a stadium and I saw women playing rugby. The coach called me over and said I should join them, but I didn't know a thing about rugby and had never watched the sport before.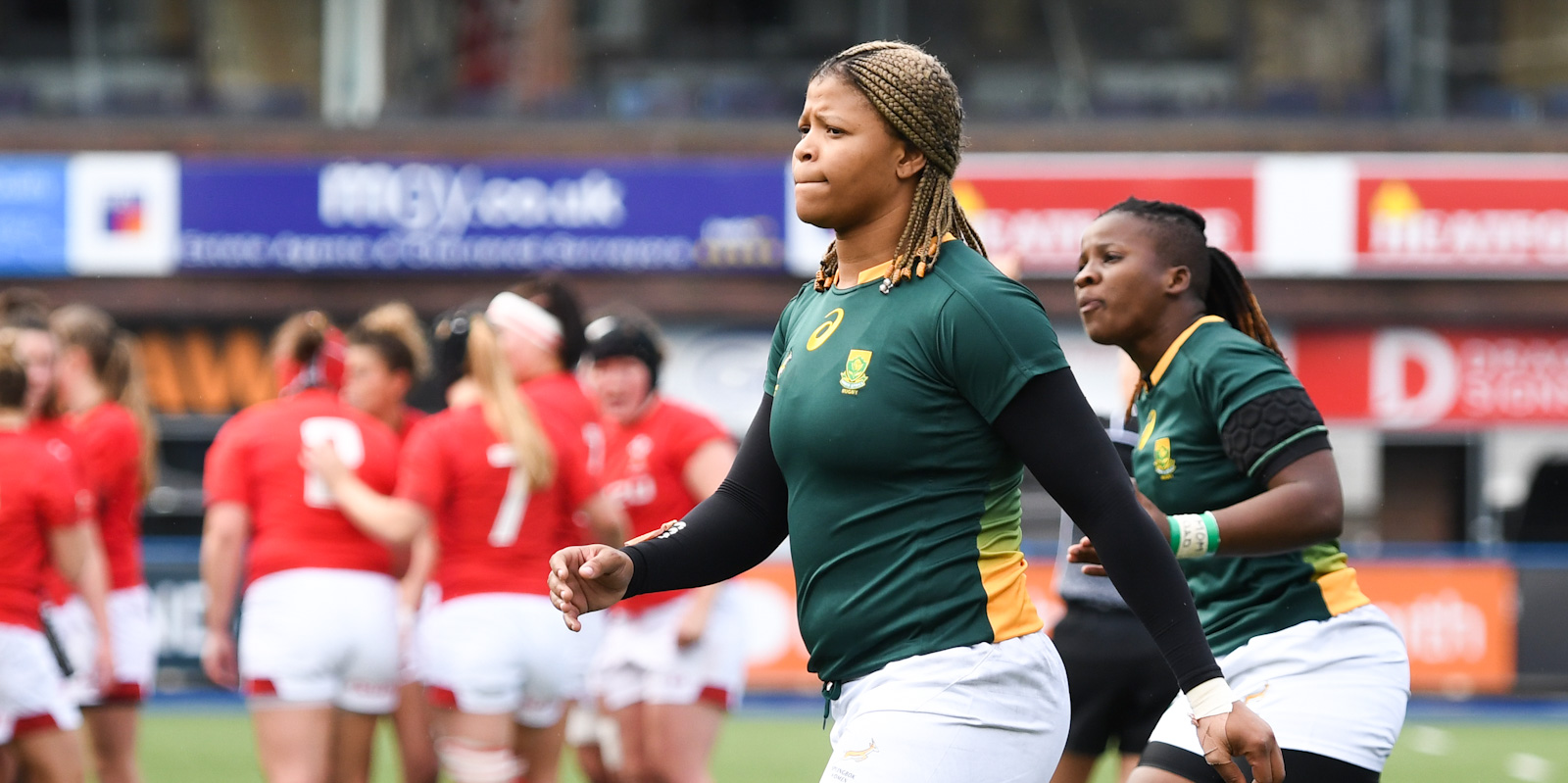 "I trained with them anyway and was asked to return the next day, but I told the coach the sport was not for me. I was particularly afraid of the tackling.
"Needless to say I went back and found myself returning regularly. It wasn't long before it became my sport of choice."
Today rugby is an integral part of Hele's life – and she values each of the changes brought about by the sport.
"Representing my country is a massive achievement and this opportunity has made me a better individual as general," said Hele.
"I have learned about sacrifice, hard work, discipline, team-work and to be an example to other people, and these are lessons that I will always carry through life.
"It has also been beneficial in terms of my well-being because fitness is vital in rugby, so I knew I had to lose weight and improve my fitness if I wanted to take my rugby seriously.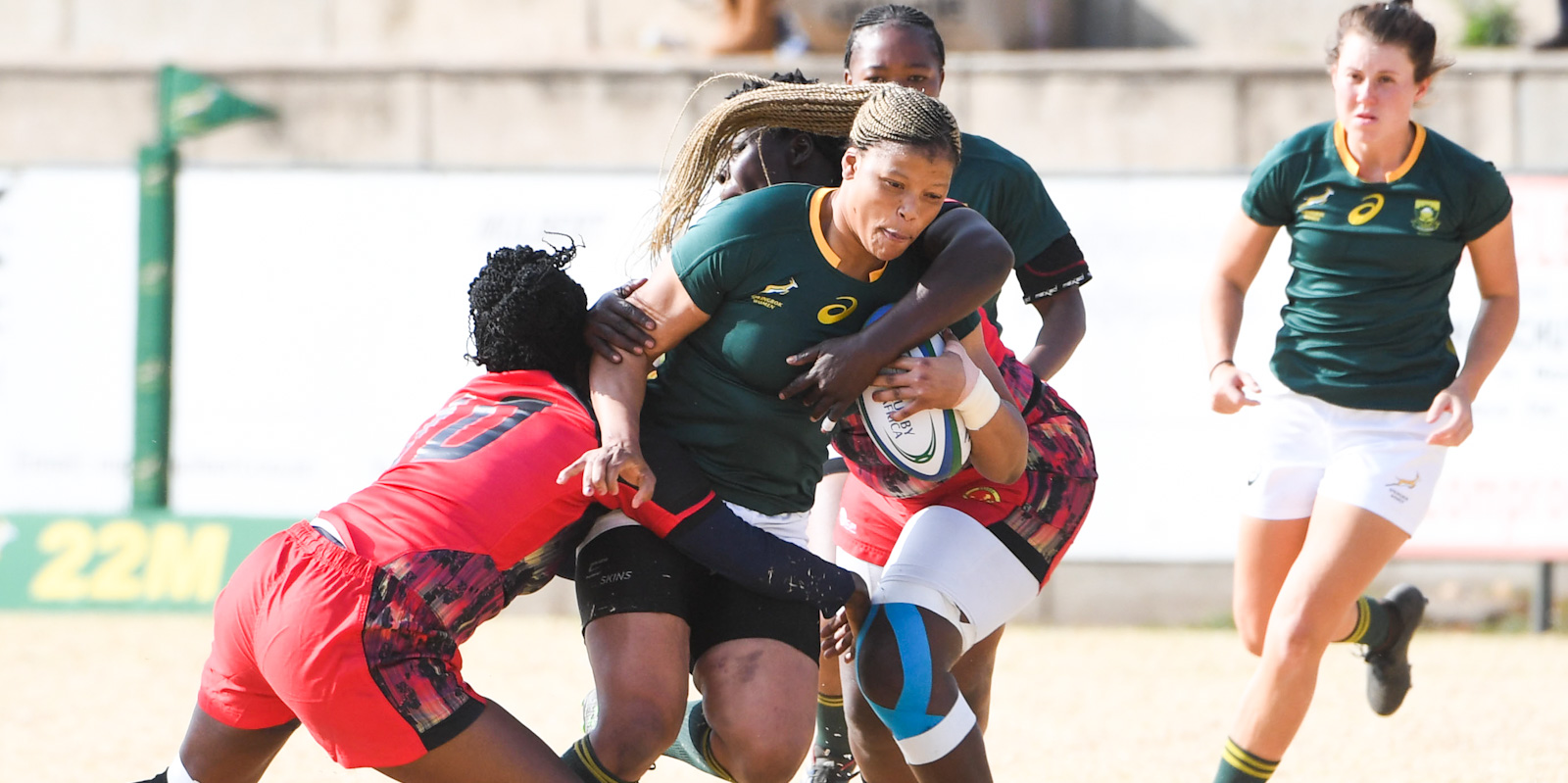 "I learned along the way that I had to make smart choices in terms of my diet, and the eating plan I received when I was invited to train with the Springbok Women's Sevens team certainly helped.
"Thanks to rugby I am fitter and healthier I have ever been."
With less than a year to go to the Rugby World Cup in New Zealand, Hele – who has scored seven tries in her nine Test matches to date – says one of her main goals is to be a member of Springbok Women's coach Stanley Raubenheimer's squad that will participate in the international spectacle.
"I have a few goals," Hele said.
"Firstly I would like to reach a point where I am as fit as can be and improve my skills as much as possible, and secondly I would like to secure a place in the Rugby World Cup squad.
"The highlights so far in my career are being named the SA Rugby Women's Achiever of the Year earlier this year and being a member of the Springbok Women's team that qualified for the 2021 Rugby World Cup in New Zealand in the Rugby Africa Women's Cup in 2019.
"It not only proved that my hard work is paying off, it also inspired me to keep giving my best and to become an even better player. And if I am in the travelling squad for the tournament next year, that will certainly be another highlight."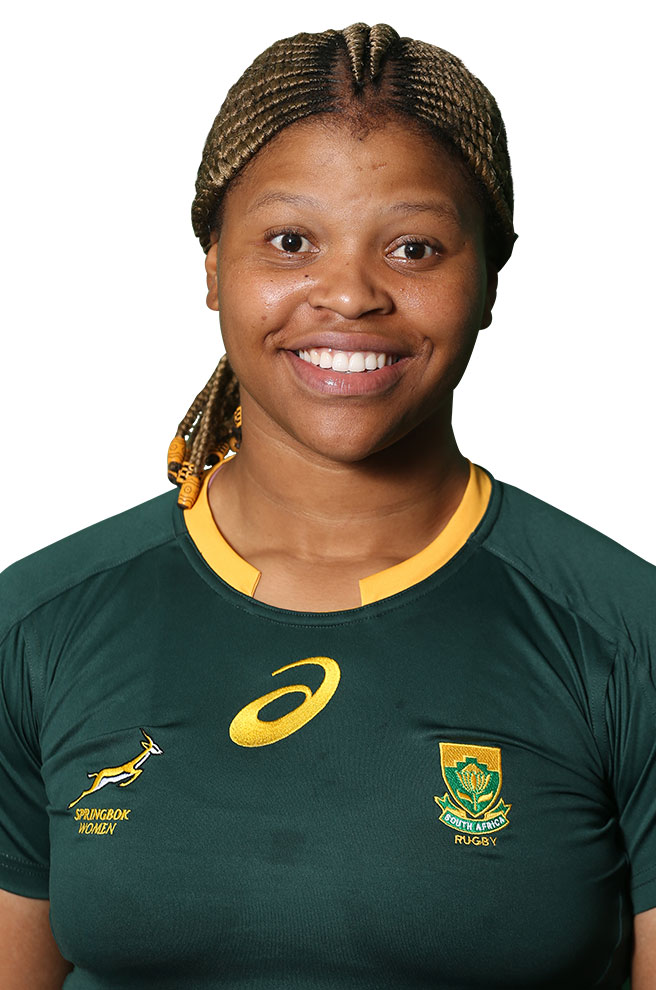 Q&A with Aseza Hele:
Favourite food: Any meat.
Main interests outside of rugby: Listening to music and travelling.
Role models: Nomsebenzi Tsotsobe and Mandisa Williams (former Springbok Women's captains) because of their passion for rugby and for staying involved in the game despite hanging up their boots years ago. Their determination to see the younger players improve their skills and receive the resources they need to be their best, also inspires me.
Career highlight: Being named the SA Rugby Women's Achiever earlier this year and featuring in the Springbok Women's team that qualified for the 2021 Rugby World Cup in New Zealand.
What makes you Unstoppable: The fact that I love what I do, always give my best and believe in myself.