Two months of rigorous, uncompromising and uniquely South African rugby action will culminate in the crowing of the champion, which will fittingly only be decided during the last round of action.
In a remarkable year full of unprecedented challenges, the 2020 Vodacom Super Rugby Unlocked trophy represents the resilience, longevity and passion of one of the world's toughest rugby competitions.
The special piece of silverware that will be handed over to the captain of the team finishing on top of the log was unveiled on Friday.
"For the very last Vodacom Super Rugby tournament, we wanted to create something that encapsulated the history of the past 25 years and which had a distinctly heritage feel to it," explains Liam Dobell, Head of Rugby for Vodacom.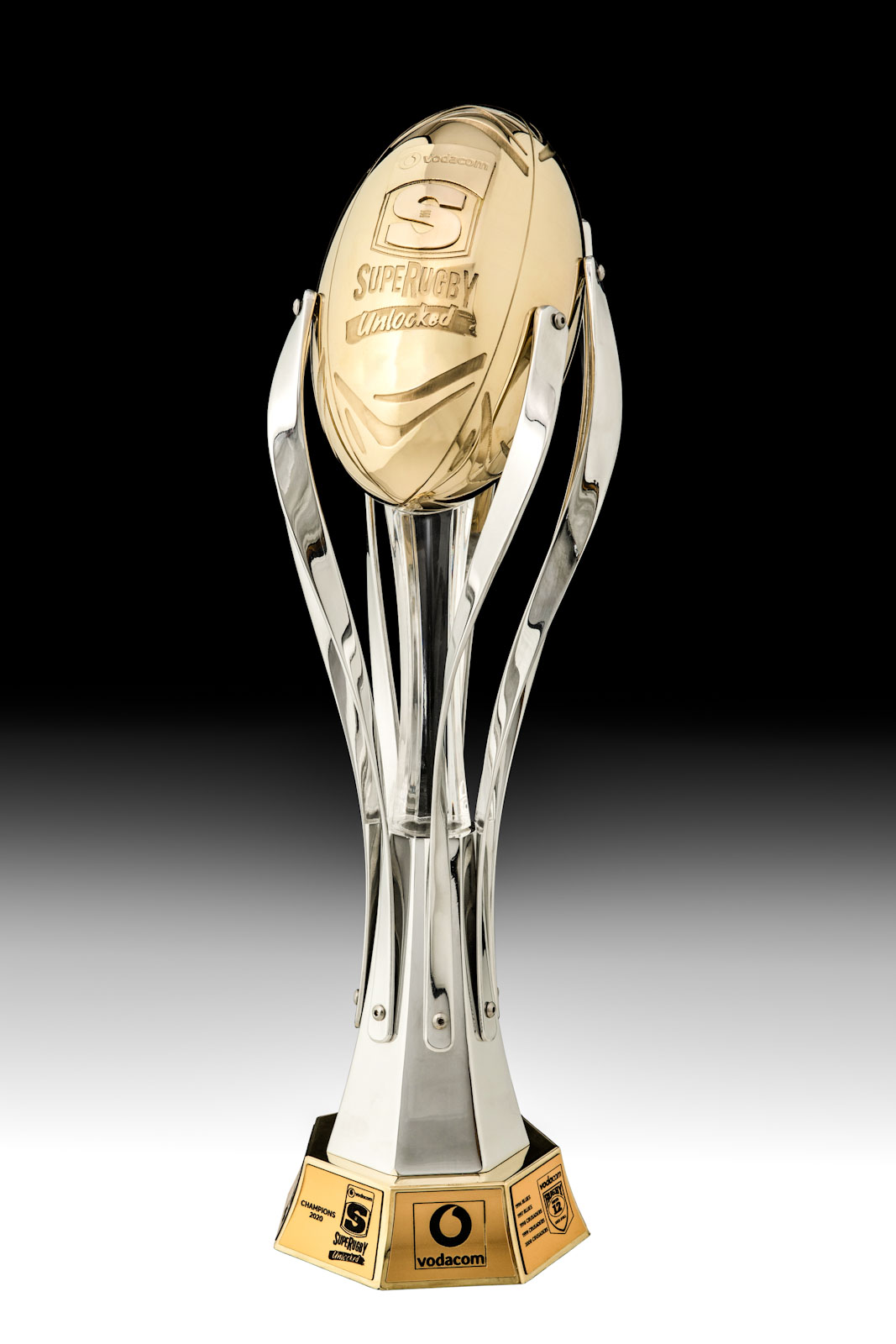 "Furthermore, we also wanted the piece to be able look into the future and portray the possibilities of what can be."
Gilles Raffle and MascotONe collaborated to design the special trophy, forged around an instruction to salute the tournament's glorious past but also a definite nod to the future. In other words, a trophy that stands on the cusp of a new dawn in the game.
"We wanted to create something that was unique for this moment in our rugby history, and which is a fitting farewell to this great competition," said Raffle.
The trophy's core materials of brass and aircraft aluminium are edgy and lightweight, but tough and resilient, representing the evolution of the competition and the physical player attributes.
The base contains the name of every single winning team of the past 25 years while the spiralling arms represent the seven South African teams competing for the final chapter of Vodacom Super Rugby.
"The front two arms form the unmistakeable 'V' of Vodacom, the company that was there in 1996 when it all started, supporting a vision and helping to turn it into a legacy," added Raffle.
"And at the pinnacle of these seven arms, a golden rugby ball rests at an angle as if placed on a kicking tee, ready for the next what comes next in the game of rugby."
The end result, according to the designers, is an assimilation of history, the future and possibilities.
Vodacom wanted to incorporate an element of timelessness into the design, said Dobell: "We wanted to insert that message that 'we've been part caretakers of this great competition for 25 years' and now we're helping to move the ball into the future.
"That trophy represents 300 hours of 3D modelling, layout and design - all done by locals - to finally produce the 49cm-tall tribute to local rugby," added Dobell.
This year, at the final blast of the referee's whistle, the winning team will add its name to 25 years of incredible Vodacom Super Rugby history.