Something, Davids recalls with a broad smile, happened for him and it is one of the main reasons he thoroughly enjoyed participating in the HSBC Cape Town Sevens Legacy Project, which is part of the Impact Beyond programme.
<< CLICK HERE TO BUY YOUR TICKETS TO THE HSBC CAPE TOWN SEVENS >>
"It was such a great experience to see the love for rugby and the eagerness the kids have for the game. That was me when I grew up, so it brought back many good memories," Davids smiled.
"It is good to be around young kids willing to learn about the game and to provide them with some coaching, and ultimately, some hope for what is possible."
Davids and fellow Blitzboks Shaun Williams, Ronald Brown and Tiaan Pretorius, as well as Springbok Women's Sevens players Mathrin Simmers and Eloise Webb joined the kids from 19 schools, with 20 coaches attending as well, assisted by SA Rugby and Western Province Rugby Football Union staff.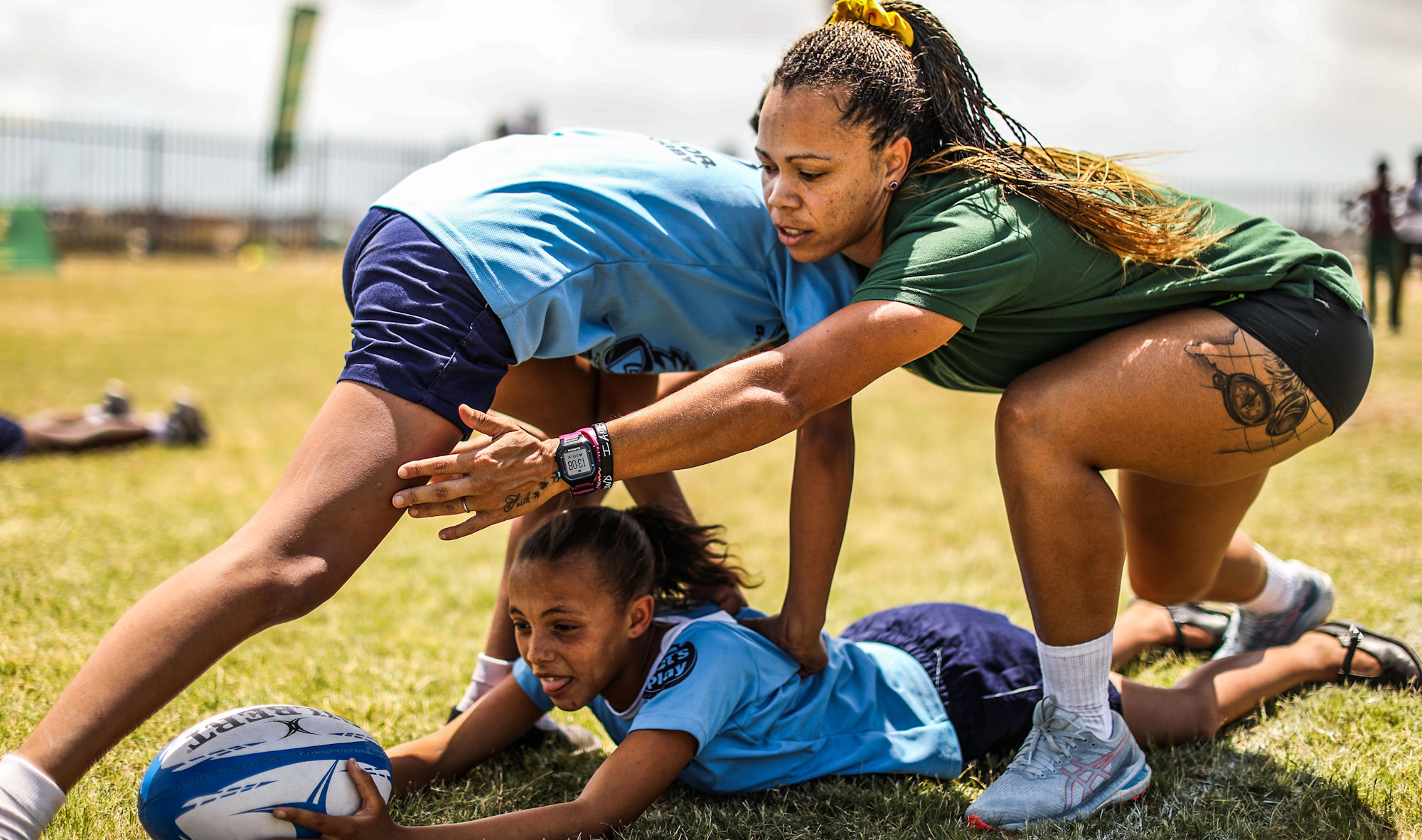 Davids said the fact that close to half of the kids were young girls eager to play and learn rugby was inspiring to him, as he would love to see more young girls take up and play the game.
This was echoed by Simmers: "It was great to see so many young girls at the clinic. The drive and desire to get more girls to play the game is strong and this was clear from this clinic as well.
"We must continue to provide the opportunities, the talent and passion is there, no doubt."
Simmers said the opportunity to play at the HSBC Cape Town Sevens will give the squad the opportunity to inspire the young girls even more.
"It is such a wonderful opportunity for us, not only to represent our country against the best teams in the world, but also show these girls here that it is possible, that there are opportunities for them in the future," she said.
The legacy project includes 1400 kids from the Delft region, a townhip roughly 30km east of DHL Stadium, where the HSBC Cape Town Sevens will be played from 9-11 December.