Springbok assistant coach Deon Davids and prop Frans Malherbe underlined this message when they fronted the media in Nelspruit on Monday, with Test week kicking into gear in the Lowveld.
The teams will cross paths at the Mbombela Stadium on Saturday and at Emirates Airline Park in Johannesburg next weekend, and with the All Blacks having appointed Jason Ryan as their new forwards coach, both Davids and Malherbe expected a big test up front.
"We have a lot of respect for the way New Zealand approaches the set pieces, and their coach has made it clear that the scrums and mauls are going to be important for them, so we also need to make sure that improve in those areas," said Davids.
"Matches between New Zealand and South Africa are always among the most hotly contested games, so we have to ensure that we perform to the best of our ability."
Malherbe spoke equally highly of New Zealand, saying: "The All Blacks always have a good scrum, and we will be in big trouble if we underestimate them. They are always a formidable side and after losing two Tests against Ireland, they will be desperate to bounce back.
"They will be very dangerous now.
"That said, our focus is on our game and to ensure that we constantly improve in the execution of our game plan."
Davids said after thorough review of their performances against Wales in the Castle Lager Incoming Series, the coaches identified a few areas of their game they would like to improve on going into the Castle Lager Rugby Championship.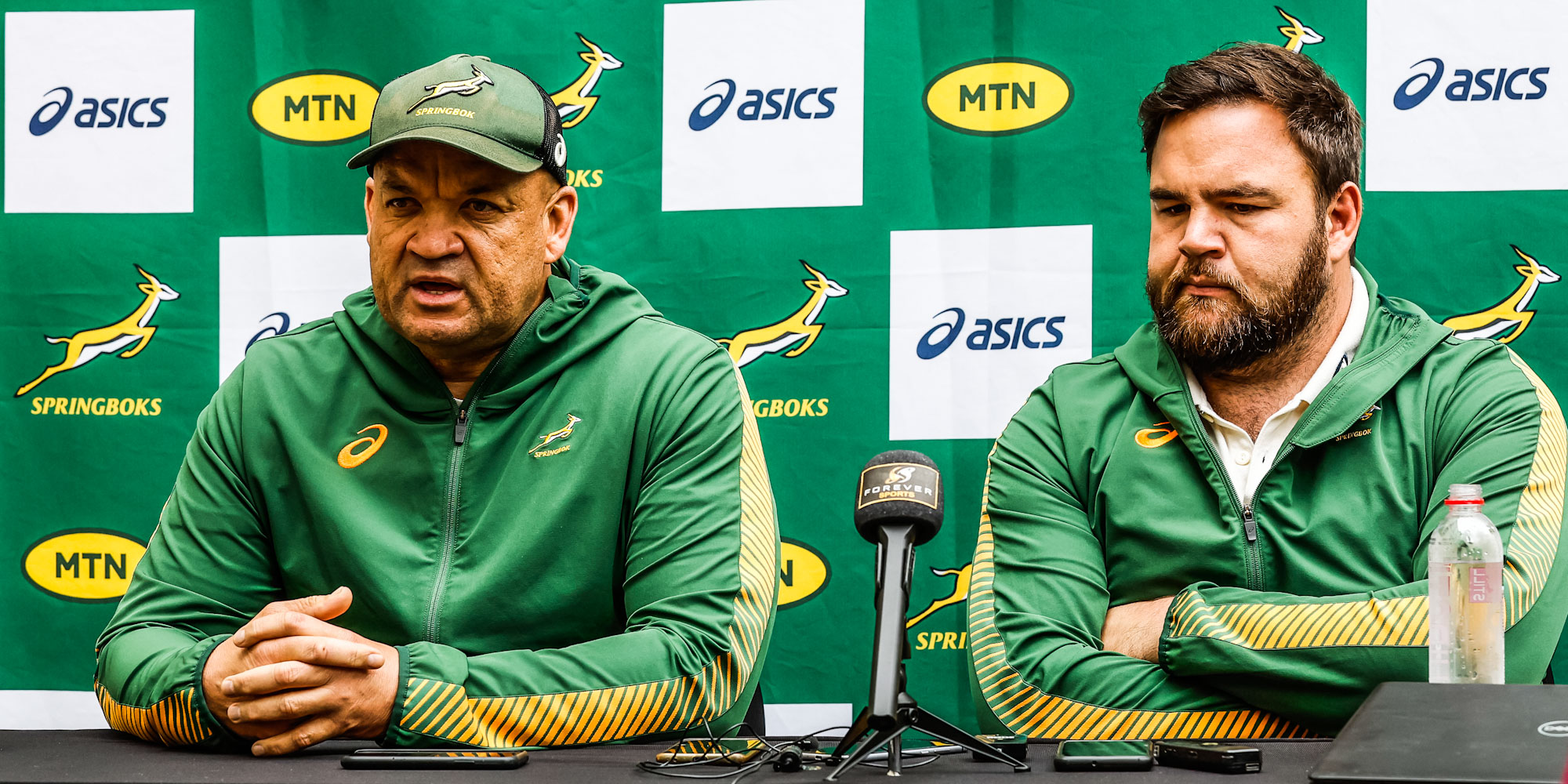 "The basics of the game stay the same, so we need to be more effective all around," said Davids.
"We want to improve in the execution of our set pieces, and we know that there are not many opportunities to score points at Test level, so we have to make sure we use our chances well."
Davids added: "We know what we have to work as we look forward to the bigger picture.
"We have two Tests against New Zealand at the start of this competition, and we are aware of the challenge ahead. We know we need to perform better in this series, and we are determined to improve."
Davids and Malherbe also congratulated the Blitzboks for winning the gold medal at the Commonwealth Games on Sunday night where they thumped Fiji 31-7 in the final.
"We would like to extend a massive congratulations to the Blitzboks," said Davids.
"Their performance in the final was outstanding and it spoke a lot about their character. Their win was certainly well deserved, and they've definitely inspired us going into the Castle Lager Rugby Championship."
Malherbe added: "A big congratulations to them. They produced a great performance in the final and one could see after the game how much the victory meant to them."