Zenay Jordaan (flyhalf), Luchell Hanekom (hooker) and Nompumelelo Mathe (lock) were all due to fly with the squad on their recent tour to Japan, but sustained minor injuries at the final training camp which put an abrupt halt to their Far East travel plans. All three will re-join the squad in Potchefstroom on Sunday.
The Springbok Women returned from Japan on Monday with Nokubongo Siko the only casualty of the 10-day trip, and the flanker will not be part of the Spain camp.
Raubenheimer also recalled DHL Western Province hooker, Roseline Botes, who was part of the Rugby Africa Women's Cup group that played Zimbabwe and Namibia, but she was not selected for the Japan tour. Her return sees Micke Gunter, who played off the bench in both Japanese tests last month, missing out.
Jakkie Cilliers will also join the Bok Women at the campus of her alma mater, where she is a fourth-year student in Educational Studies at the Northwest University's Potchefstroom campus.
Cilliers played for the team on their November tour to Europe last year, but picked up a knee injury during their March camp in Cape Town, and she was declared fit to join the squad this month.
DHL Western Province fullback, Chuma Qawe, who last played for the Springbok Women in September 2019, will also join the squad for the first time since that outing, where she made her international debut against Scotland with twin sister, Chumisa.
The two Tests against Spain in the Women's Winter Series will take place at Emirates Airline Park in Johannesburg on Saturday, 13 August and the Fanie du Toit Stadium in Potchefstroom on Friday, 19 August. The Spaniards are currently ranked ninth in the world and have won all three their previous clashes against South Africa.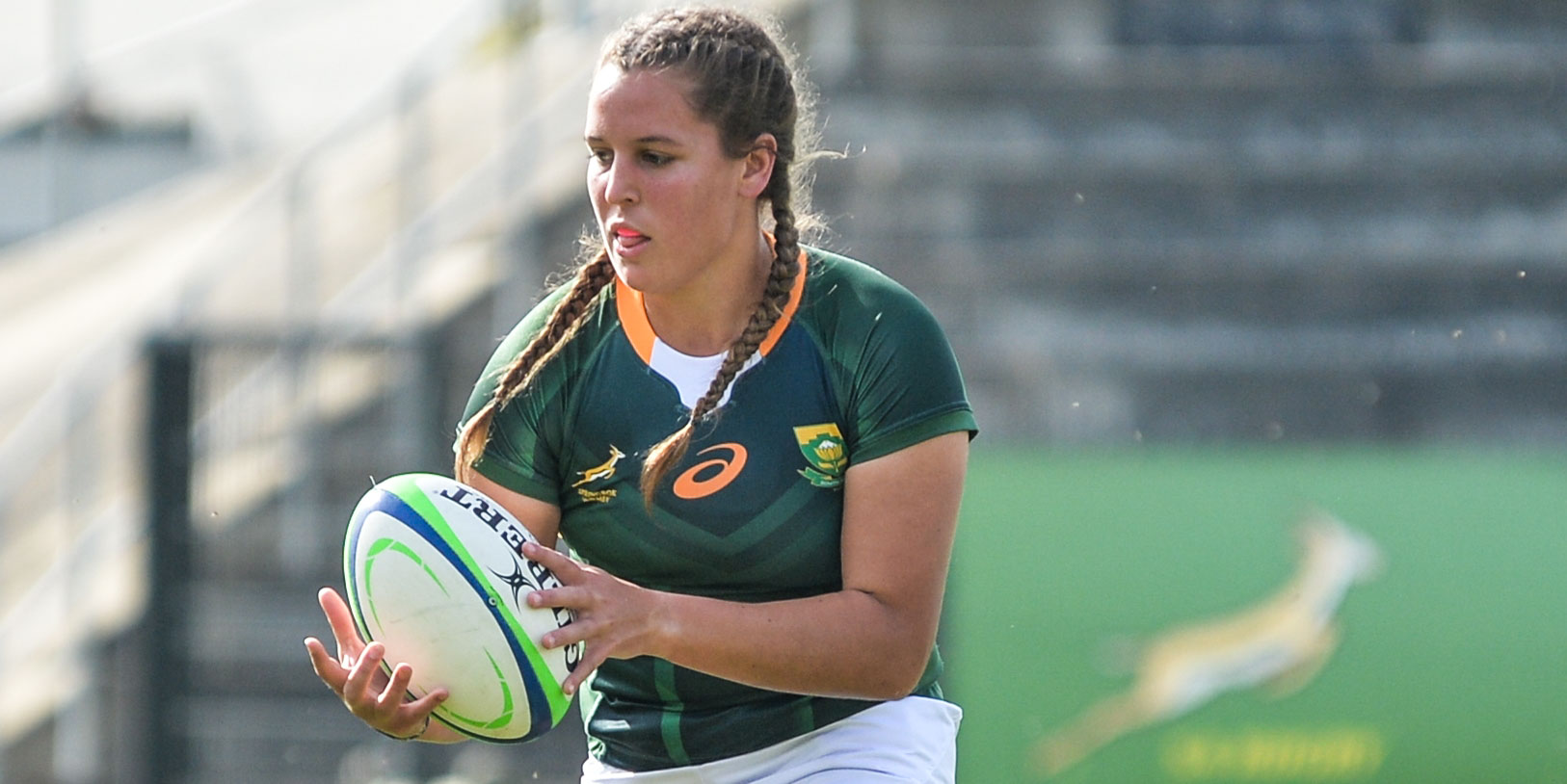 Raubenheimer stressed the importance of the two Tests in preparation for the Rugby World Cup, with a squad of 32 to be named for the global showpiece in New Zealand next month.
"This is our last chance to make tweaks and improvements before we depart for New Zealand," he said.
"These Tests will be used to fine tune those aspects of our game that we feel need more work before we travel to the Rugby World Cup."
"This squad will be the core of the team travelling to New Zealand, but I told the players that no plane tickets have been booked yet, so I am expecting an all-out commitment from each and everyone at this camp and in the tests against Spain.
"They are ranked in the top-10 in the world, so it will be a massive challenge for us, but a much-needed one to complete our preparations for the World Cup. It is also a wonderful opportunity for us to play in front of home crowds, our last chance this year to do so."
Springbok Women squad:
Backs: Nadine Roos – 6 tests, 15 points (3 tries); Chuma Qawe – 2 tests; Simamkele Namba – 4 tests, 25 points (5 tries); Ayanda Malinga – 7 tests, 40 points (7 tries); Nomawethu Mabenge – 8 tests, 20 points (4 tries); Aphiwe Ngwevu – 11 tests, 35 points (7 tries); Chumisa Qawe – 8 tests, 5 points (1 try); Jakkie Cilliers – 2 tests, 13 points (1 try, 2 penalty goals, 1 conversion); Zintle Mpupha – 13 tests, 86 points (16 tries, three conversions); Zenay Jordaan – 31 tests, 79 points (10 tries; 10 conversions; 3 penalty goals); Libbie Janse van Rensburg – 8 tests, 67 points (four tries, 19 conversions, 3 penalty goals); Tayla Kinsey – 21 tests, 44 points (two tries; 14 conversions; two penalty goals); Unam Tose – 9 tests; Rumandi Potgieter – 1 test.
Forwards: Aseza Hele – 11 tests, 25 points (5 tries); Sizophila Solontsi – 11 tests, 25 points (five tries); Lusanda Dumke – 14 tests, 20 points (4 tries); Rights Mkhari – 7 tests, 35 points (7 tries); Sinazo Mcatshulwa – 14 tests, 30 points (six tries); Nompumelelo Mathe – 7 tests, 10 points (two tries); Lerato Makua – 3 tests; Catha Jacobs (4 tests); Nolusindiso Booi (captain) – 28 tests, 10 points (2 tries); Babalwa Latsha – 15 tests, 10 points (2 tries); Monica Mazibukwana – 2 tests; Azisa Mkiva – 1 test; Yonela Ngxingolo – 15 tests, 5 points (1 try); Asithandile Ntoyanto – 10 tests, 10 points (2 tries); Sanelisiwe Charlie – 3 tests; Lindelwa Gwala – 15 tests, 10 points (two tries); Lucell Hanekom (uncapped); Roseline Botes – 3 tests.