The history between the Springboks and All Blacks has been rich, dating back over 100 Test matches, and while Kolisi and Stick made it clear that there was no difference in their preparation for this match than any other international, they agreed that the rivalry between these sides was special.
"These games are massive," said Stick.
"They are one of the biggest in the rugby world. So, as a team we would like to execute our game plan effectively, and the team that does it the best for 80 to 82 minutes, will be the best."
"If you switch off a little against them, they could easily score two tries against you, so we know we are up against a world class side, and as a team we respect the rivalry between these rugby nations."
Kolisi was equally psyched up for the challenge and said: "As children we dreamed of games like these, and we filled up the living room watching them. All the guys in this squad would have loved to be in the match day squad, so the 23 that were selected need to go out there and do our best."
The Springbok flanker added: "The All Blacks are a team that just don't stop, so it will require an 80-minute performance to defeat them. They have players in the starting lineup and on the bench who are game breakers, and we need to ensure we execute our plan no matter what the score is."
Both Kolisi and Stick said the match was significant for a number of reasons, and they both brushed off suggestions that the home side were the "favourites" going into the game.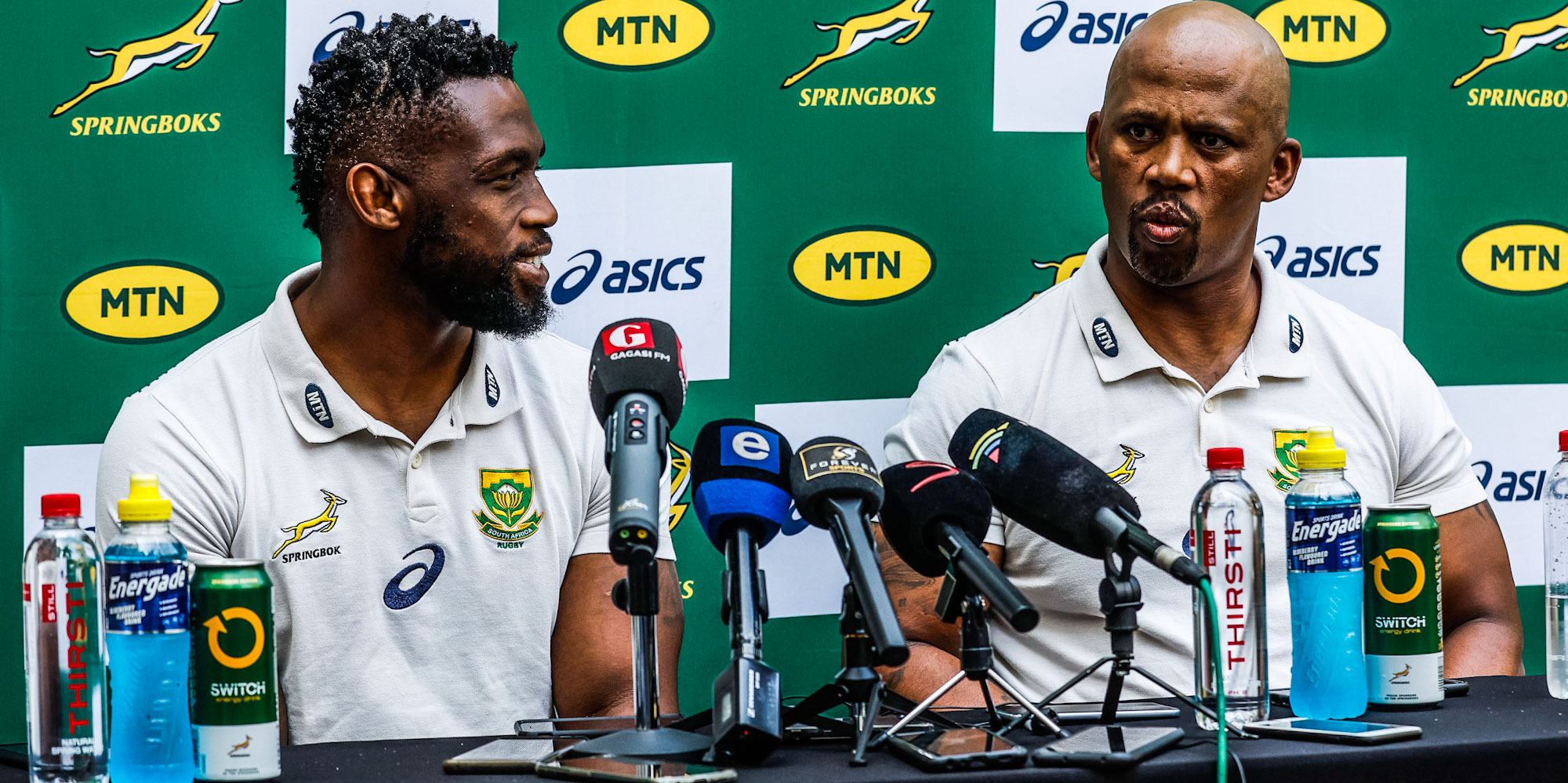 "How we see it as a group is that we haven't beaten the All Blacks at home in eight years," said Kolisi.
"We cannot control what happens in the All Blacks camp, but we can control what we do. We know what we want to do, and we would like our plans to work well. We are playing against an amazing side.
"We've been in a situation before where we lost two matches in a row, and what we learned is that it takes one game to kick-start a team, so we do not see ourselves as favourites at all."
Stick agree whole-heartedly and said: "There is never such a thing as the Springboks entering a match against the All Blacks as the favourites. It's always nice and close between these two teams, so we cannot underestimate them."
While Kolisi returns to the stadium where he made his Test debut against Scotland in 2013, which will add a special touch to the match for him personally, Stick said his first memories of the grinding battles between the Springboks and All Blacks dated back to the 1995 Rugby World Cup final, when Bok flyhalf Joel Stransky slotted a drop-goal in extra time to secure the title as World Champions for the first time.
"I made my debut here in Nelspruit," said Kolisi. "It has been a journey with many ups and downs, so this is a special stadium for me and hopefully I can play as well as possible. That said, the All Blacks will be up for the challenge, and I agree with coach Stick that there is no Test bigger than this for them right now."
Similarly to his captain, Stick said as a coach he lived for matches such as these: "My first memory of the All Blacks was the Springboks playing against them in the 1995 Rugby World Cup. Matches like these are special and they are occasions which we live for, and personally I enjoy the pressure that comes with it."