Marx said while the victory was rewarding for the team, it would be remiss to expect anything less than another bruising encounter against the All Blacks next weekend, and that the Boks would certainly not take Saturday's victory at the Mbombela Stadium in front of 42367 people for granted.
"It is never easy against the All Blacks, it's always a hard grind until the end," said Marx.
"We will never take anything for granted, so we will work equally hard next week and do as much as we can so that we are up for the challenge.
"It is always tough against them. The All Blacks side is always up there, and they've been great. The previous five games we played against one another was decided by about two points, so we need to be ready for another big game next weekend."
Marx spoke highly of the role his team-mates played in allowing him to be named Man of the Match in this special milestone game: "Winning it in my 50th Test was special, but it was because of the guys and squad around me. I tried to do my job to the best of my ability and the guys around me did more than that."
He also praised the non-playing players for their role in the victory and said: "Our preparation in the last two weeks was unbelievable, and this victory was a squad effort. The guys that didn't play were key in preparing us to play as well as we can."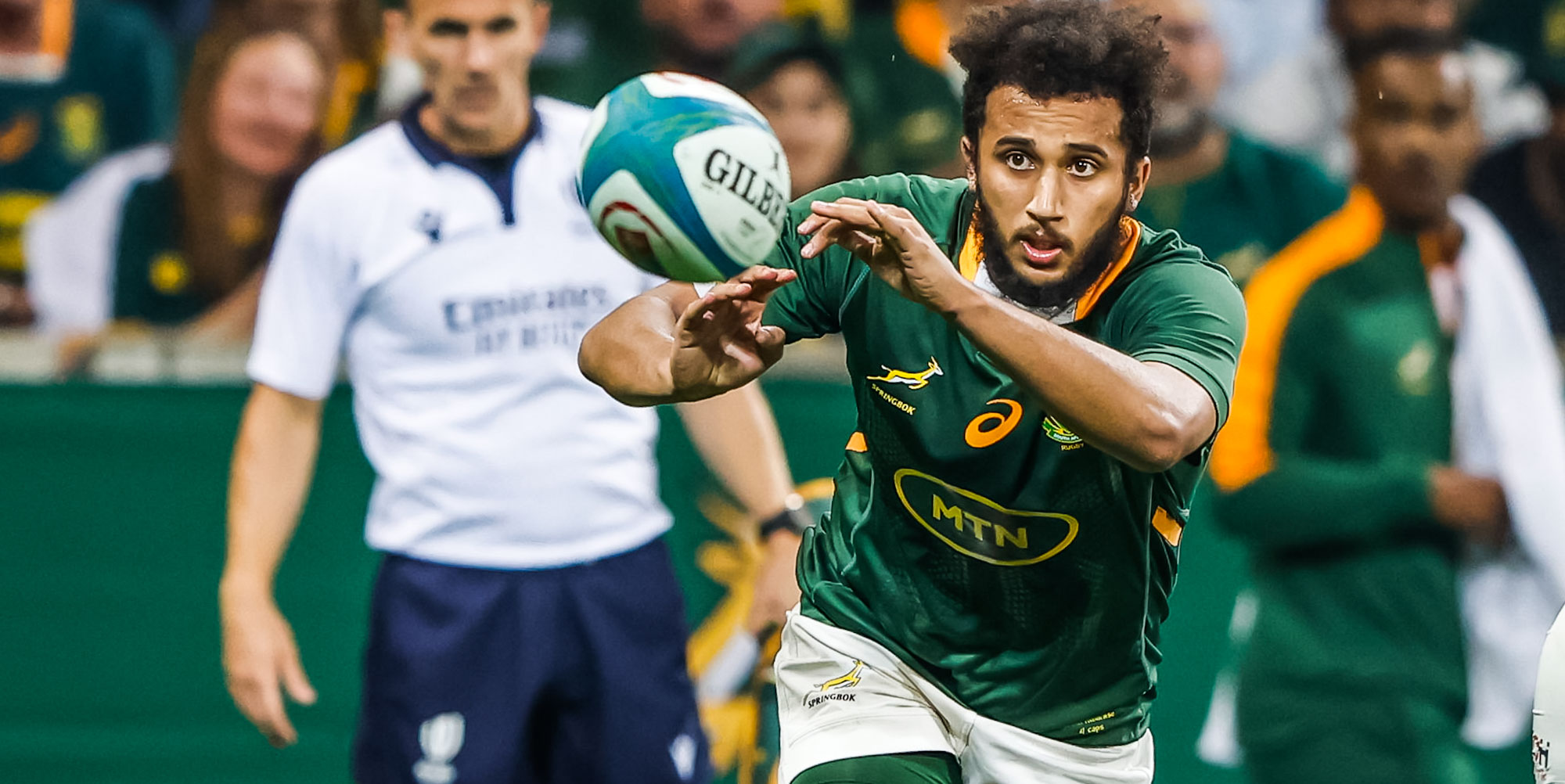 The victory and match was equally special for Springbok replacement scrumhalf Jaden Hendrikse, who took the field in the first minute after Faf de Klerk took a blow to the head in a tackle, which forced him out of the match.
However, the young scrumhalf admitted that he was a bit caught off guard after having been asked to come on so early in the Test.
"It was a privilege to play against the All Blacks," said Hendrikse.
"As a kid one dreams of playing against them, so it was a massive honour. When I took the field, I knew I just had to stick to what works for me, and give all my effort to do my job."
Of the challenge of facing the All Blacks' vastly experienced scrumhalf Aaron Smith, Hendrikse said: "I've always been watching him play, and as a youngster it was an honour to play against him."
Commenting on his development as a player since being in the Springbok set-up, the level-headed scrumhalf said: "I've been working on a few things at training and kicking with my left foot is one those aspects that I have been working on when I do extras at training."
The Springboks make the short trip to Johannesburg on Sunday afternoon for their next match against the All Blacks, and will kick off their preparations for the Test on Monday.