De Jager and Springbok assistant coach Deon Davids, however, said the focus in the Bok camp was on ramping up their performance after having a "critical review" of their 26-10 victory against the All Blacks at the Mbombela Stadium last weekend as they look to step up their performance.
"The All Blacks are a proud team and New Zealand is a proud rugby nation, so we expect them to be more desperate than at the Mbombela Stadium," said De Jager.
"They will enter the match with the mindset that they want to return to No 1 in the world.
"Our focus, however, is on what we can do better. But that said, they will come at us with everything they have, and we are expecting another massive battle this weekend."
De Jager added: "The big word against the All Blacks is intensity. When we face other, both teams give everything they have, so for us it is important to take a hard look at ourselves and to improve where we can so we can deliver the best performance possible."
Davids expanded on this saying: "We are pleased in general with how we executed our set pieces in the last match, but we set high standards for ourselves, and we always look critically at our performance and how we can improve.
"We lost two lineouts out of 16, and given our high standards we want to be better this weekend."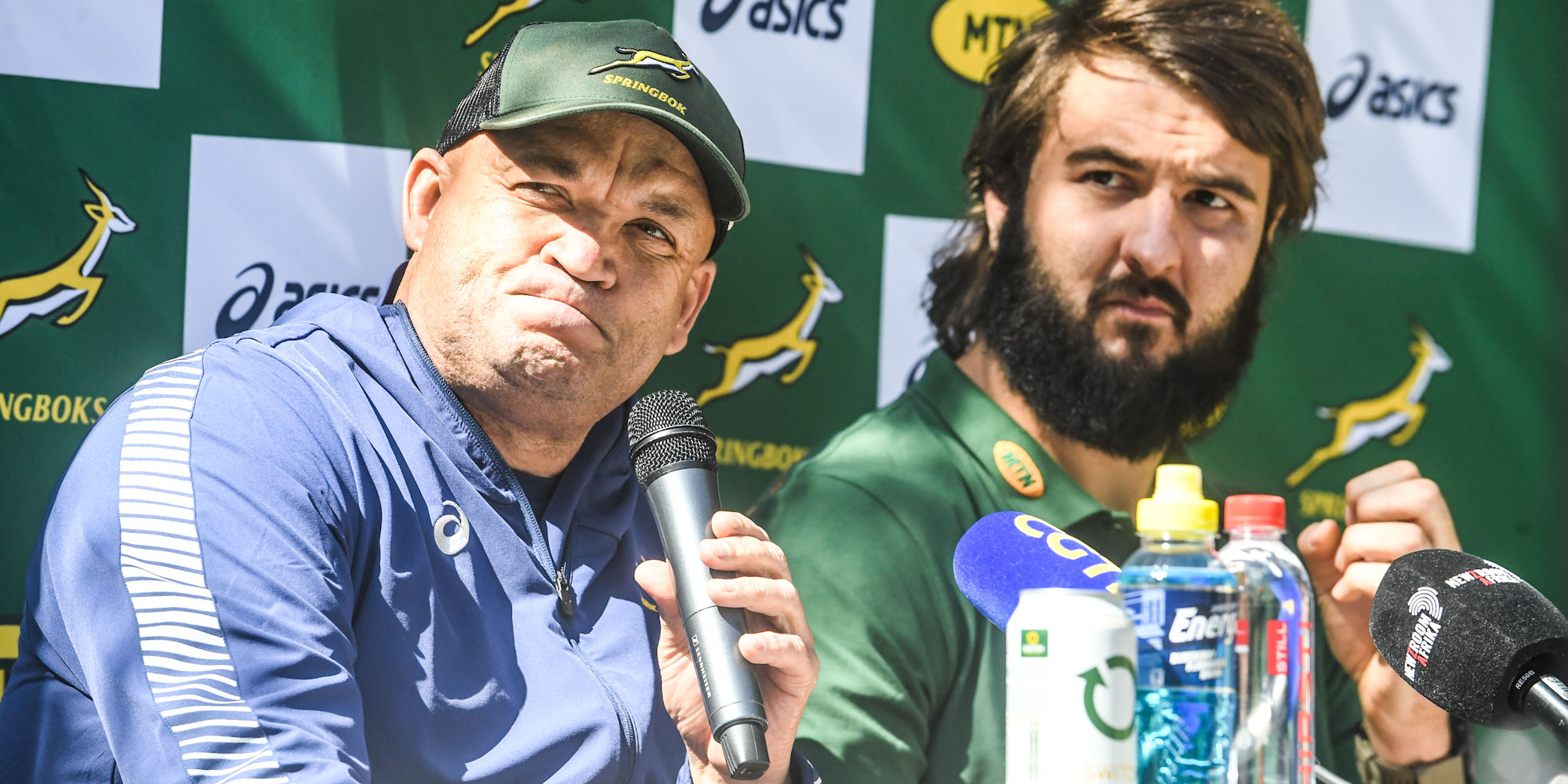 Davids added: "The coaches had a realistic and critical review of our last performance, zoning in on what we did well and where we can improve, so hopefully we can make a step-up in terms of those areas this week."
Davids revealed that Duane Vermeulen is back in contention for selection following the completion of his rehabilitation from a knee injury, while Kurt-Lee Arendse (wing) and Faf de Klerk (scrumhalf) have been ruled out of the match as they face a return to play protocol after suffering concussion in the match.
"Duane is ready for selection so he will be considered for this weekend's match," said Davids.
"Faf and Kurt-Lee both suffered concussion and will be subject to standard return to play protocols."
Responding to what Vermeulen could bring to the squad should he be named in the team for Saturday's encounter at Emirates Airline Park, Davids said: "Duane is a quality player on and off the field and his knowledge and experience means a lot for the team. It is great knowing that we can fall back on a player of his calibre in such a big match. It's fantastic for the team."
After kicking off the Castle Lager Rugby Championship in front of a passionate capacity crowd last week in Nelspruit, De Jager hoped to Boks would be in for another special encounter at Emirates Airline Park this weekend.
"That is a special ground for the Springboks as some of our best results were at that stadium, so we'll go out there and give our best and hopefully our supporters will come out and watch," said De Jager.