The tour will see the squad, who departed from Cape Town to London on Wednesday morning, train against Wales in Ealing on Saturday, before travelling to Madrid for Tests against Canada on 25 March and Spain on 1 April.
For Koen, who will be assisted by Junior Springbok Women's head coach Laurian Johannes-Haupt, the main aim is to return home an improved side from the one that had a disappointing performance at last year's Rugby World Cup in New Zealand.
"The fact that most of the team have experienced the World Cup and what levels are required is a good thing, as was the foundations laid by the previous management," said Koen. "This tour is to expand the Test match experience and player base, hence a number of uncapped selections."
Koen said history has shown that a team with experienced players in key positions do better in high pressure situations.
"The England side was a good example of a team that was built over years; they had close to 1200 caps when they arrived in New Zealand last year," the coach explained.
"Our squad is at 273 caps, with the next Rugby World Cup two years away. Even if we play 10 Tests a year, we will still be inexperienced, but come 2029, we could have a formidable and highly competitive squad.
"On this tour, we will be taking small steps and concentrate on doing the basics well. We want to start working on a playing style that will be good enough to draw spectators, especially women, and inspire young girls to also take up the sport."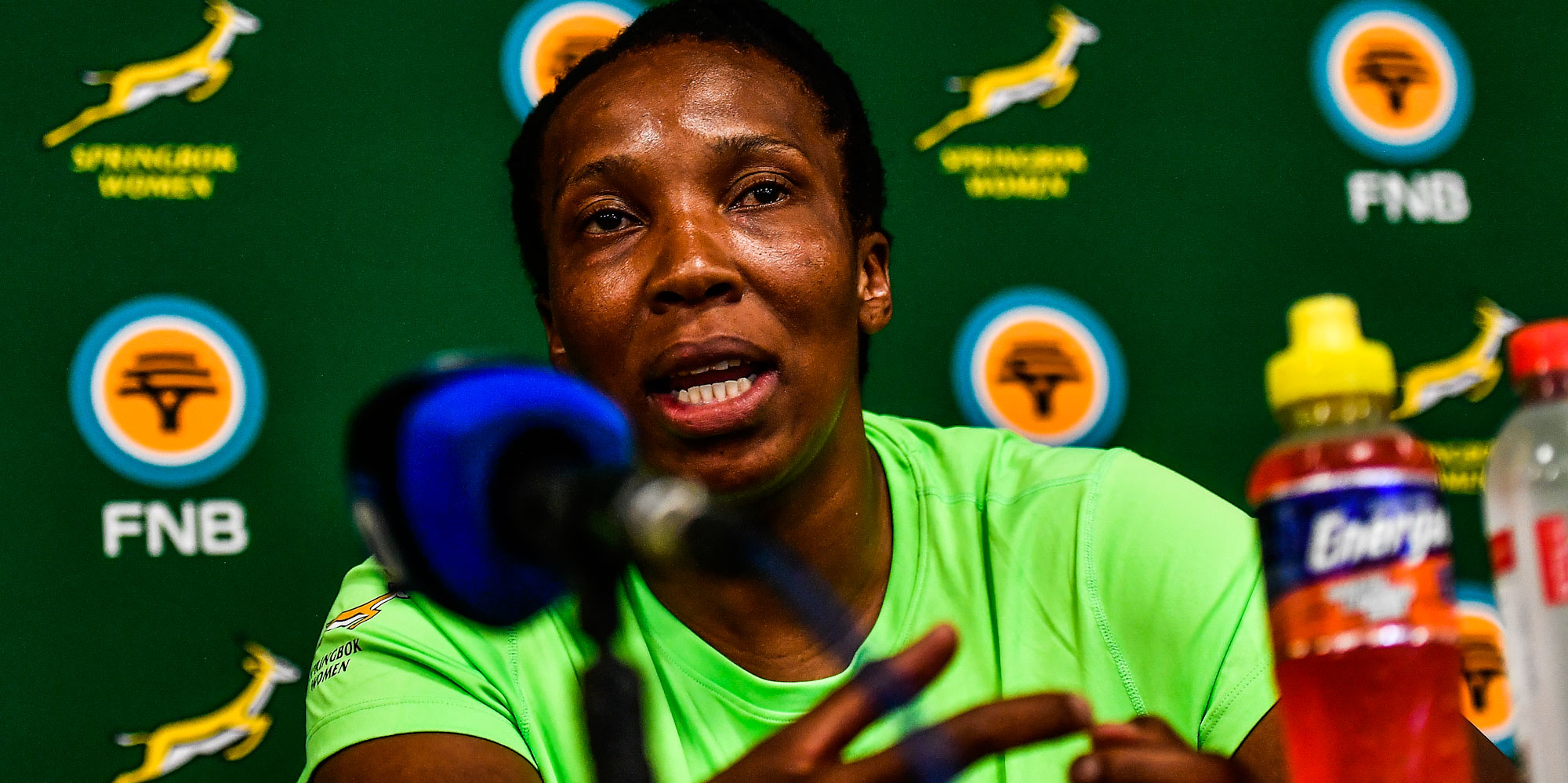 Springbok Women captain Nolusindiso Booi, the most experienced player in the squad with 33 caps, said the team have aligned with Koen's vision.
"Since coach Louis took over, we have been exposed to numerous rugby realities," she said.
"We realised our conditioning is not on par with some of the leading teams due to the fact that we have not played since September last year, but we have worked hard in camp to get a competitive edge and two recent training matches edged us to some confidence for the tour."
Booi said the players back Koen completely and that they are ready to execute the vision the coach has for the team.
"We did end the season on a low last year, and we disappointed not only ourselves, but a lot of those who support us – we now have an opportunity to start building again and to improve," said Booi.
"This tour will be good for a number of reasons. Our players will expand their rugby intelligence, we will be tested and so will our resilience and we will be up against players that are currently playing in leagues.
"We do not have that luxury, but what we did gain from our camps over the last months and weeks were the wonderful input from the Springbok coaching staff. We learned from the best, now we need to go and implement that knowledge."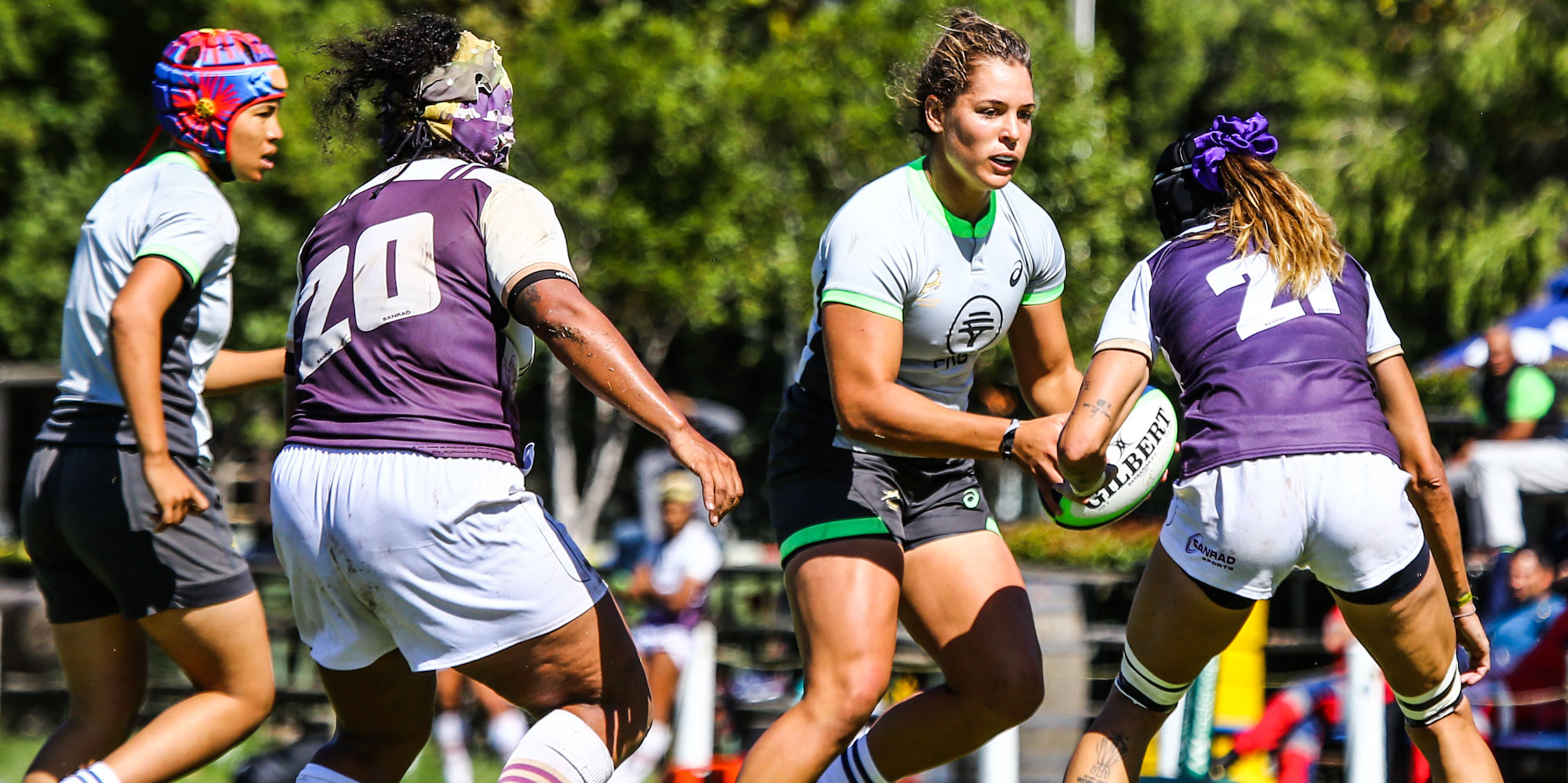 The squad had to make a late change with Junior Springbok prop Lebogang Ralebona ruled out due to medical reasons, but she will be replaced by double RWC veteran Asithandile Ntoyanto, who will join the squad in Madrid on Sunday.
Babalwa Latsha (Harlequins Women) and Catha Jacobs (Saracens Women) will link up with the squad in London before departure to Spain.
Springbok Women tour squad (with Test caps and points):
Backs:
Jakkie Cilliers – 3 caps, 13 points (1 try, 1 conversion, 2 penalty goals)
Nomawethu Mabenge – 12 caps, 25 points (5 tries)
Shaunique Hess – uncapped
Asiphe Mayaba – uncapped
Chumisa Qawe – 10 caps, 5 points (1 try)
Aphiwe Ngwevu – 14 caps, 35 points (7 tries)
Mary Zulu – uncapped
Byrhandré Dolf – uncapped
Libbie Janse van Rensburg – 10 caps, 103 points (4 tries, 28 conversions, 8 penalty goals, 1 drop goal)
Tayla Kinsey – 24 caps, 48 points (2 tries, 16 conversions, 2 penalty goals)
Unam Tose – 13 caps, 0 points
Rumandi Potgieter – 4 caps, 0 points
Forwards:
Aseza Hele – 16 caps, 30 points (6 tries)
Lusanda Dumke – 18 caps, 25 points (5 tries)
Nompumelelo Mathe – 9 caps, 10 points (2 tries)
Lerato Makua – 7 caps, 0 points
Sinazo Mcatshulwa – 17 caps, 35 points (7 tries)
Catha Jacobs – 9 caps, 0 points
Nolusindiso Booi (captain) – 33 caps, 5 points (1 try)
Vainah Ubisi – uncapped
Danelle Lochner – uncapped
Babalwa Latsha – 20 caps, 10 points (2 tries)
Azisa Mkiva – 2 caps, 0 points
Yonela Ngxingolo – 19 caps, 5 points (1 try)
Sanelisiwe Charlie – 5 caps, 0 points
Asithandile Ntoyanto – 14 caps, 10 points (2 tries)
Lindelwa Gwala – 20 caps, 10 points (2 tries)
Roseline Botes – 8 caps, 10 points (2 tries)
Luchell Hanekom – uncapped
Fixtures (both at Estadio Nacional de la Universidad Complutense, Madrid):
25 March: v Canada
1 April: v Spain