At that moment, Libbie Janse van Rensburg's rugby career and 2022 season were at its very highest.
The Springbok Women flyhalf had – under extreme pressure – just kicked the penalty goal that would have given her team a first win at the RWC to possibly guide them to a place in the quarter-finals. She also became the first Springbok Women's player to move past 100 points for South Africa, all of that in just her 10th Test.
Then it all came crashing down.
A minute later, Fiji celebrated as they somehow won the restart, kept the ball through a number of phases and scored a try to give them a win.
More misery was to follow for Janse van Rensburg, as she was left out of the team to play the final pool game at the tournament, against England, despite starting in seven of her last eight Tests.
Come 2023 and it is all about new beginnings for the 29-year-old rugby manager at the University of Pretoria, and she is determined to start the new season with the same vigor as a year ago.
"We pretty much only had the Rugby World Cup on our minds last year and we played six Test matches in the lead up to that," said Janse van Rensburg.
"The New Zealand experience was a wonderful one for the squad and me personally, although it did not end in the way I anticipated."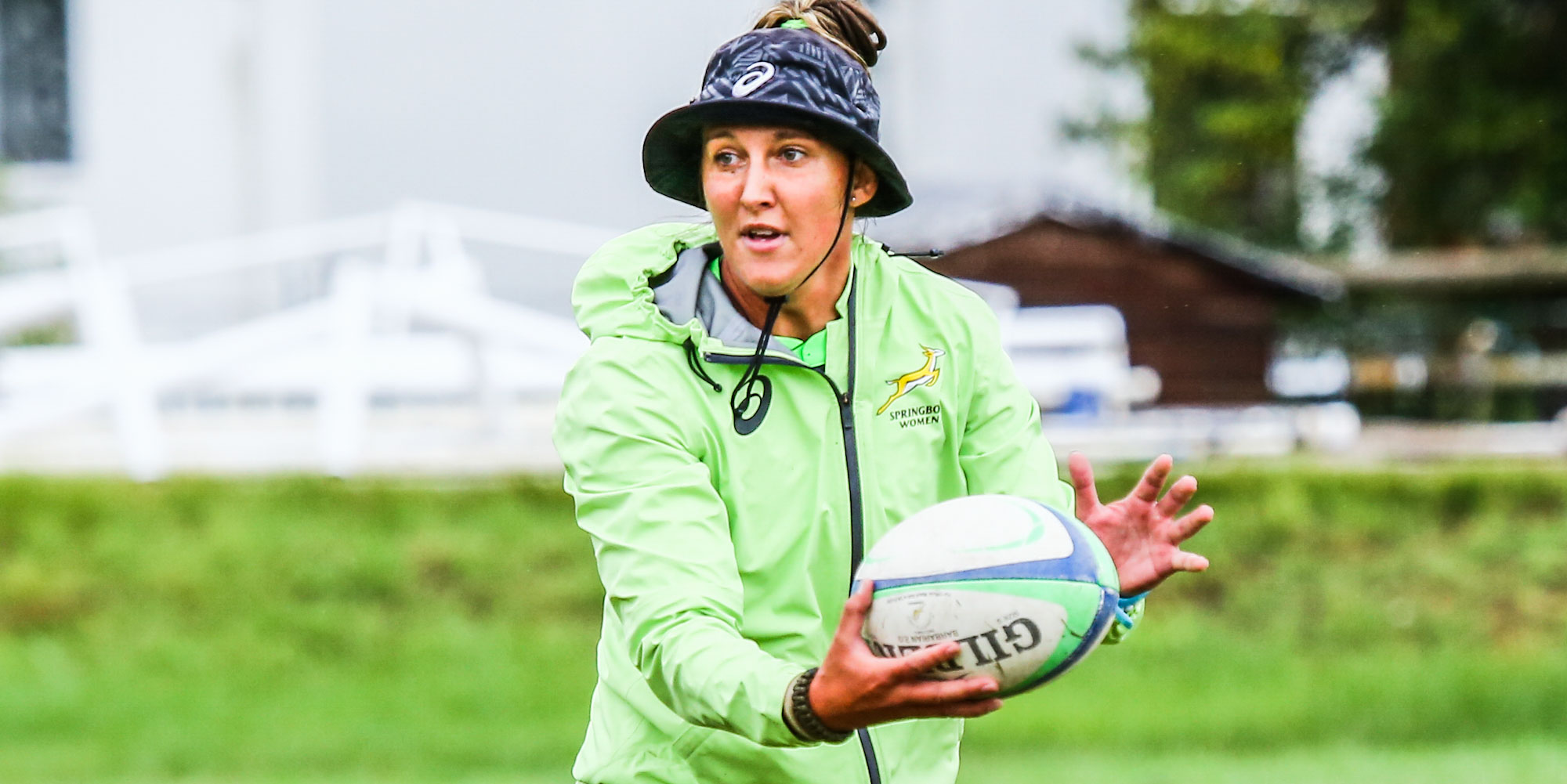 Fresh beginnings for 2023 see Janse van Rensburg in London with the Springbok Women, where they arrived in the early hours of Thursday. The squad will spend three days in the English capital, with a training session against Wales the main point on the agenda on Saturday, before departure to Spain for their Tests against Canada and Spain.
"We had a nice flight into London from Cape Town and flew during the day, which was different, but it was nice as we could get a proper night sleep in and we are ready to go today," she said.
"There is some nice energy in the camp today and after our normal previews and warm-ups, we are going to have a nice run this afternoon.
"The fact that we train against Wales on Saturday is also a good thing as our season has not started and those sessions will provide some good learnings.
"We have played Wales in November 2021 and it was a very tight match, so it will be good to compare ourselves again. They had some success in the World Cup and are preparing for the Six Nations, so they will have good momentum. We are looking forward to that session.
"For us, with a new coaching staff, it is pretty much a fresh start without the immediate pressures of a World Cup. We have a little bit of time to find our feet and get aligned with the new coaching set-up. Coach Louis Koen has some clear ideas for the tour, and we will try and apply that from the start. Excitement is high and we are ready to go."