The significance of the development of the next generation of Springbok Women's players is not only needed to keep growing the game, but it is also a way to test the pathway into the national squad and for Junior Springbok Women head coach Laurian Johannes-Haupt, it provides an opportunity to gauge the standards of the younger players on tour. 
"This is a wonderful opportunity for those younger players to experience first-hand what this is all about," she said as the team went through their paces at the Ealing Trailfinders ground in London on Friday.
Johannes-Haupt is assisting Louis Koen, who was appointed to coach the Springbok Women on this tour, and both are hard at work armouring the squad for their forthcoming Tests in Spain in the next two weeks.
The team will have a live training session against Wales on Saturday first and for Johannes-Haupt, it's the ideal platform to blood the seven uncapped players and expose them to the realities of international rugby.
"I am in a fortunate position that I know most of the incoming youngsters well as I coached them last year and I don't think my expectations of them are unrealistic. Look, it is going to be tough, but one of the things we want to instil in the squad is some resilience and that will certainly be tested tomorrow."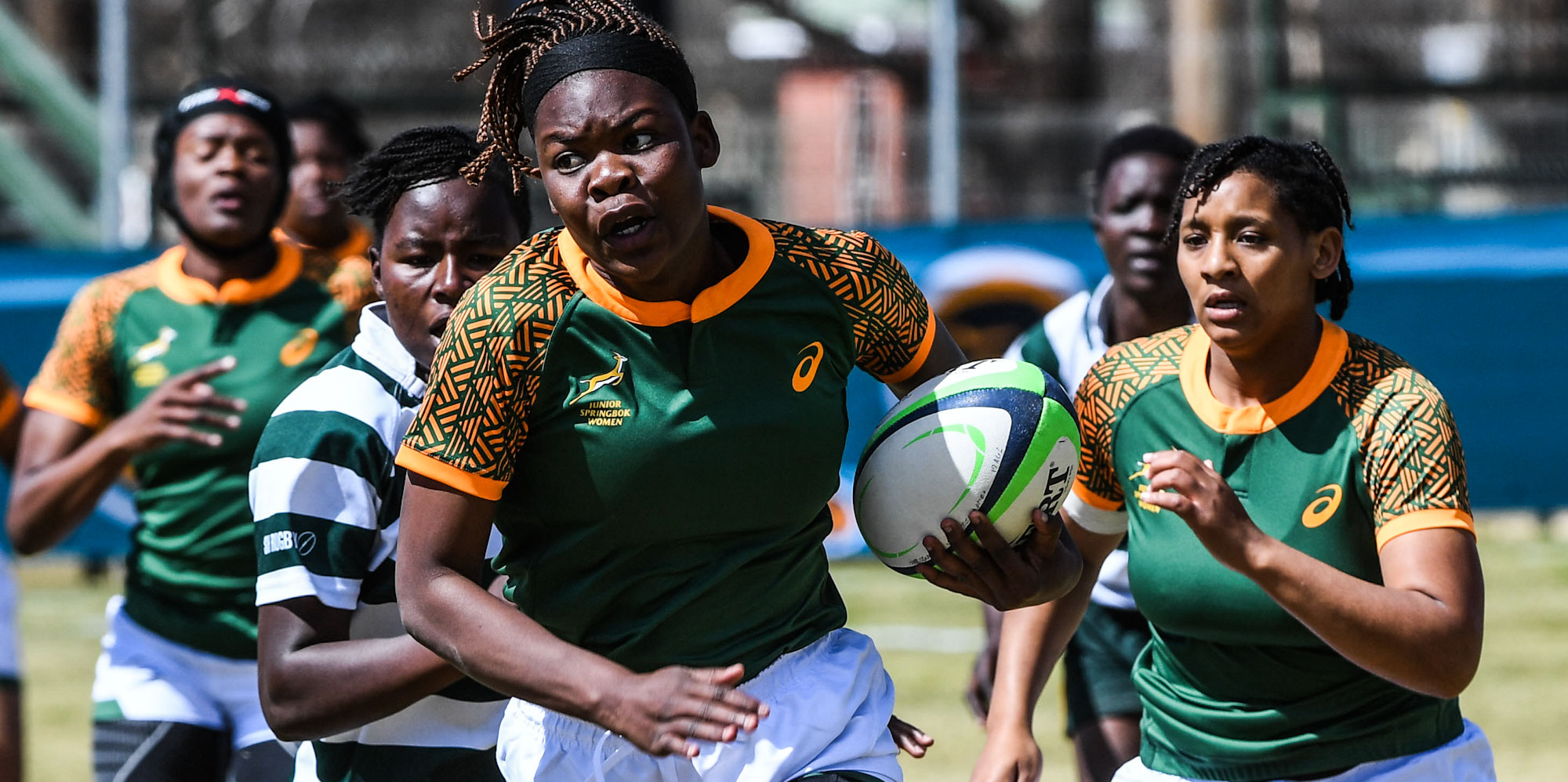 Johannes-Haupt is in charge of the forwards and pointed to the lineouts as the biggest target for improvement, with three uncapped players in the pack expected to feature in the next couple of weeks.
Luchell Hanekom (hooker) and Vainah Ubisi and Danelle Lochner (locks) are all new to the pack and will get a real test of things to come on Saturday and later this month in Spain.
"We are targeting our lineouts; we want to improve our options and variety," said Johannes-Haupt.
"We are very grateful to Springbok assistant coach Deon Davids, who assisted us back home during a number of camps and I think he did an excellent job in creating a structure where every player in the lineout knows her role and responsibilities.
"We were hot and cold in that regard in training, so it is going to be a good challenge against an international pack from Wales."
For Johannes-Haupt it is also an exciting time to see the likes of Ubisi coming through the ranks, having played for the Junior Springbok Women in 2022: "Rugby provides them with wonderful opportunities and it is nice to see how the juniors development and become senior players. It is really a privilege to be able to share that journey with them."
Meanwhile, experienced prop Babalwa Latsha has joined the touring party from Harlequins Women, her London-based club, while another Allianz Premiership player, Catha Jacobs, will link up with her team mates on Saturday.