That is according to Springbok No 8 Aseza Hele, who can't wait to get on the plane on Wednesday for their trip to Europe, which includes Tests against Canada and Spain in the coming weeks.
Hele was part of a live training session on Monday between the Springbok Women and Brazil – who are having a camp in Cape Town – and will be in the thick of things on Tuesday when they play each other in a warm-up match.
"It is good to be back on the field," said Hele, who had an outstanding tournament in New Zealand last year.
"We did well at the first couple of camps, but as the tour looms large, our focus has now shifted. We are in the moment now, as we are getting on the plane on Wednesday and then we get ready to play Canada and Spain, so we are super excited about that. It has been too long since our last test match."
On Friday, the Springbok Women had a first outing for the season against Boland Dames – incidentally Hele's provincial team – and there was no holding back in the clash played at Helderberg Rugby Club.
"They gave us a good game, which is exactly what we needed," smiled Hele.
"The season has now started and it is important to get some match fitness before our departure. We had some proper time off after the World Cup and could enjoy the festive season, but we know now that things are getting serious again. That is great for us as a group."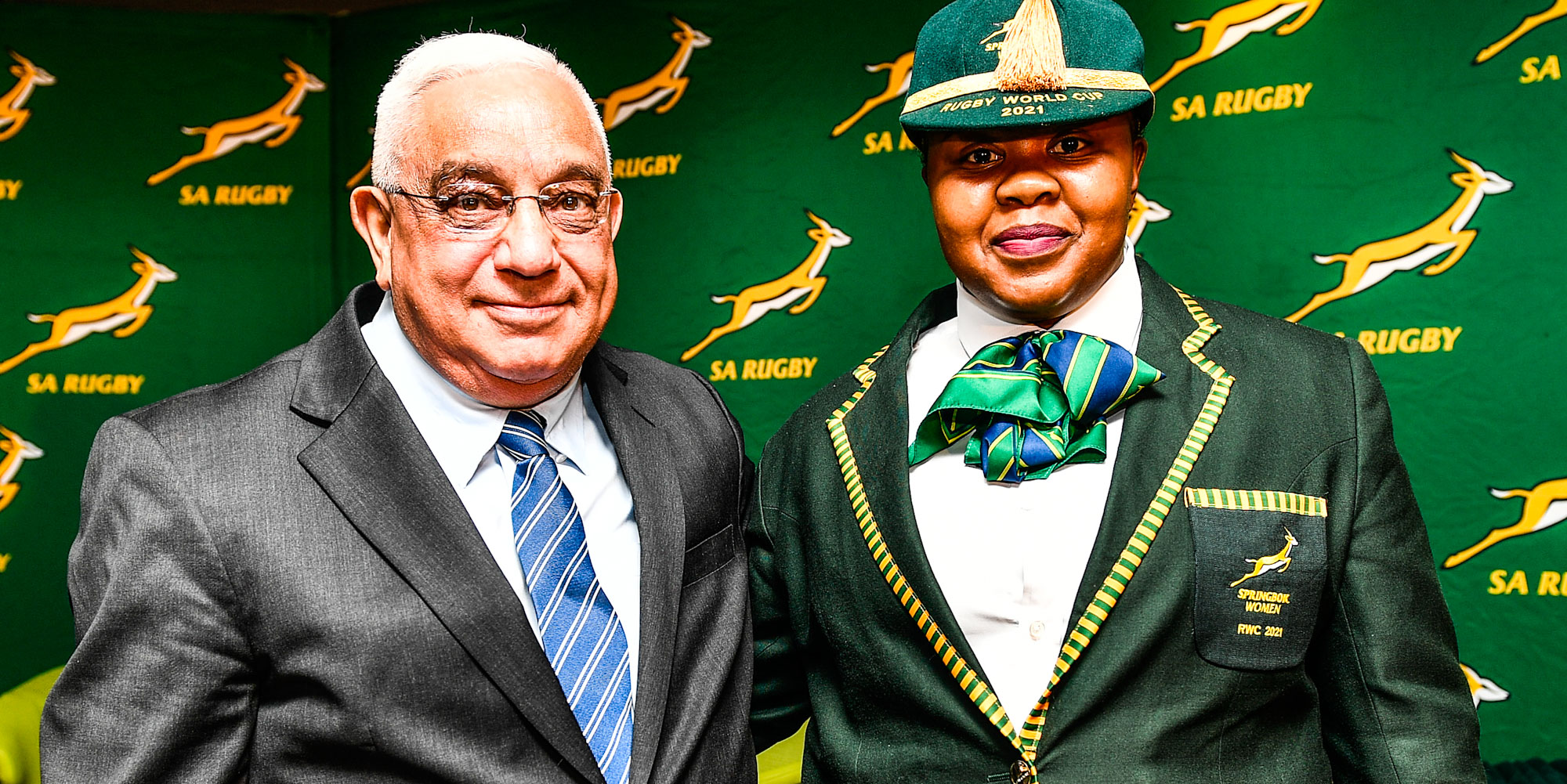 The trip will blood eight uncapped players and coach Louis Koen will take the squad abroad in an interim role, so Hele is aware of the important role senior players will have to play.
"We had some great input from the Springbok coaches at our camps and coach Louis has a clear plan for us and that is very encouraging. The tour cannot start soon enough," said the livewire No 8, who has played 16 Tests for South Africa.
Another player who is keen for the season to start is Sanelisiwe Charlie. The EP Queens loosehead prop was a surprise selection in the Rugby World Cup opener against France last year as she did not feature at all the camps leading up to the showpiece.
However, she delivered a number of impressive performances against the best in the world and is likely to wear the No 1 jersey again when Koen names his squad for the first Test.
"I thought I had a good World Cup on a personal level, starting in all three matches and feeling comfortable at that level – it was good for my confidence," said Charlie.
"We now know what our season looks like and there is clear purpose for us, so my motivation and readiness to play have gone up.
"I was not in the squad when we played Spain last year, so I am keen to have a go at them, while Canada was very impressive at the World Cup. We want to grow as a team and by playing the best, we will also get better, so I am ready to travel and play for South Africa again."