Springbok head coach Jacques Nienaber has a fit squad to select from as he prepares to announce his matchday-23 on Tuesday, with Pieter-Steph du Toit (loose forward) being the only player who is still completing his rehabilitation from a shoulder injury.
The scrums were one of the main talking points at Monday's media briefing following Wales coach Wayne Pivac's comments that the Springboks were one of the best scrummaging teams in the world, but Davids and Nché said all that mattered was how they perform in the set piece on Saturday.
"The set pieces are always challenging in Test matches, so we will need to deliver quality performances there to build momentum and also stop the opposition in those areas," said Davids.
"Over and above the scrums, the lineouts and mauls are also going to be important in the match against a very competitive Wales side.
"In our last game we scored a try toward the end of the match and that put us ahead, so it will be a tough game."
Nché was also cautious about underestimating the visitors' scrum and said: "Obviously we would like to impose our presence in the scrums and deliver a good performance against them.
"It doesn't mean that we were dominant in the scrums in the last game that it will be the same this time. The team that performs the best in that area on the day will come out on top."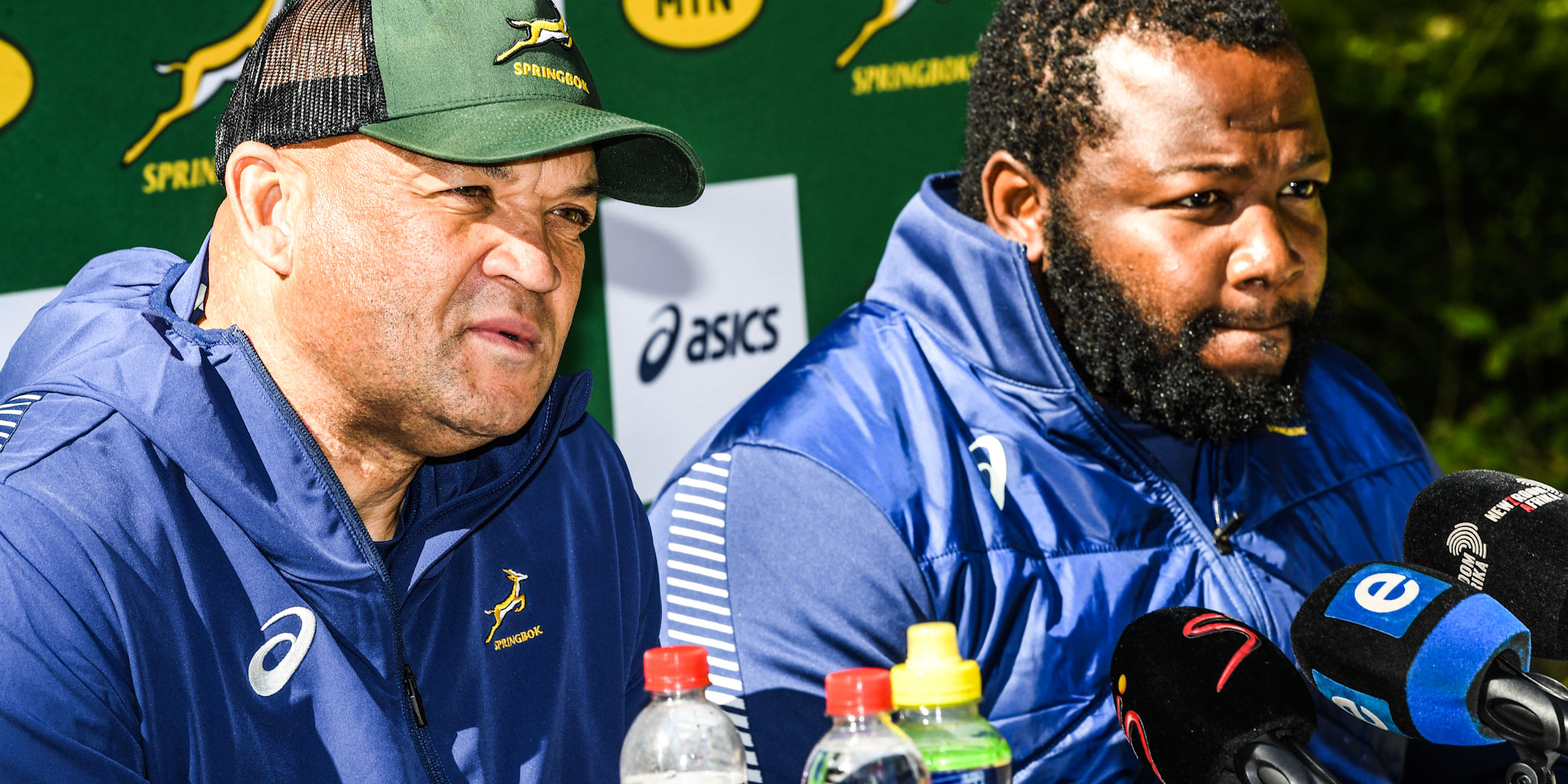 Despite many pundits writing off Wales going into the series, Davids said: "If you look at the Welsh side closely they have players with a lot of Test caps, while some of them also played for the British & Irish Lions.
"They have also had a few weeks to prepare together as a group, and if you look back, the games we have played against them, they have been close, so we are expecting them to be prepared and to show up."
With the match being played in Pretoria, altitude will come into play, but Davids said it didn't necessarily mean the Boks would have an advantage going into the clash.
"Altitude is a factor for teams coming here, but they follow scientific approaches to games up here, so it will be tough. We believe they will be competitive enough to hang in there," said Davids.
Davids did not give away much in terms of their plans regarding team selection, saying: "We (the coaches) had an insightful discussion around the team and our selection will be based on what we would like to achieve in the first Test, so we will look at combinations that will give us that result.
"Pieter-Steph du Toit is completing his rehabilitation from a shoulder injury, and we expect him to be cleared for selection later in the week."
The coach was thrilled about the prospect of playing in front of crowds after government announced last week that COVID-19 restrictions at stadiums have been lifted and said: "We are obviously very excited to play in front of crowds at home for the first time after winning the Rugby World Cup.
"It's also important to say thanks to the people for supporting us for so long and we are looking forward to feeding off their energy. It is going to be a special occasion."