It was a joyous day for all as the players engaged with the youngsters and later danced and played games with them.
Springbok assistant coach Deon Davids attended the event with several players, including Ox Nche, Jesse Kriel, Aphelele Fassi, Cobus Reinach, Jaden Hendrikse and Grant Williams.
Davids was delighted to do something for young South Africans and said: "It was a very humble experience for us as the Springboks to go to the Thandanani Drop-Inn centre, and we are thankful that we had the opportunity to be part of such a special initiative with FoodForward SA.
"As Springboks, we believe we are stronger together, and to go out and interact with the children and give back is part of our vision is to make South Africa a better place where people can dream and strive to become the best in the world."
Nche was equally thrilled to mingle with the future generation and said: "It was unbelievable for us to be part of this occasion, especially since that is where most South African youth start their lives.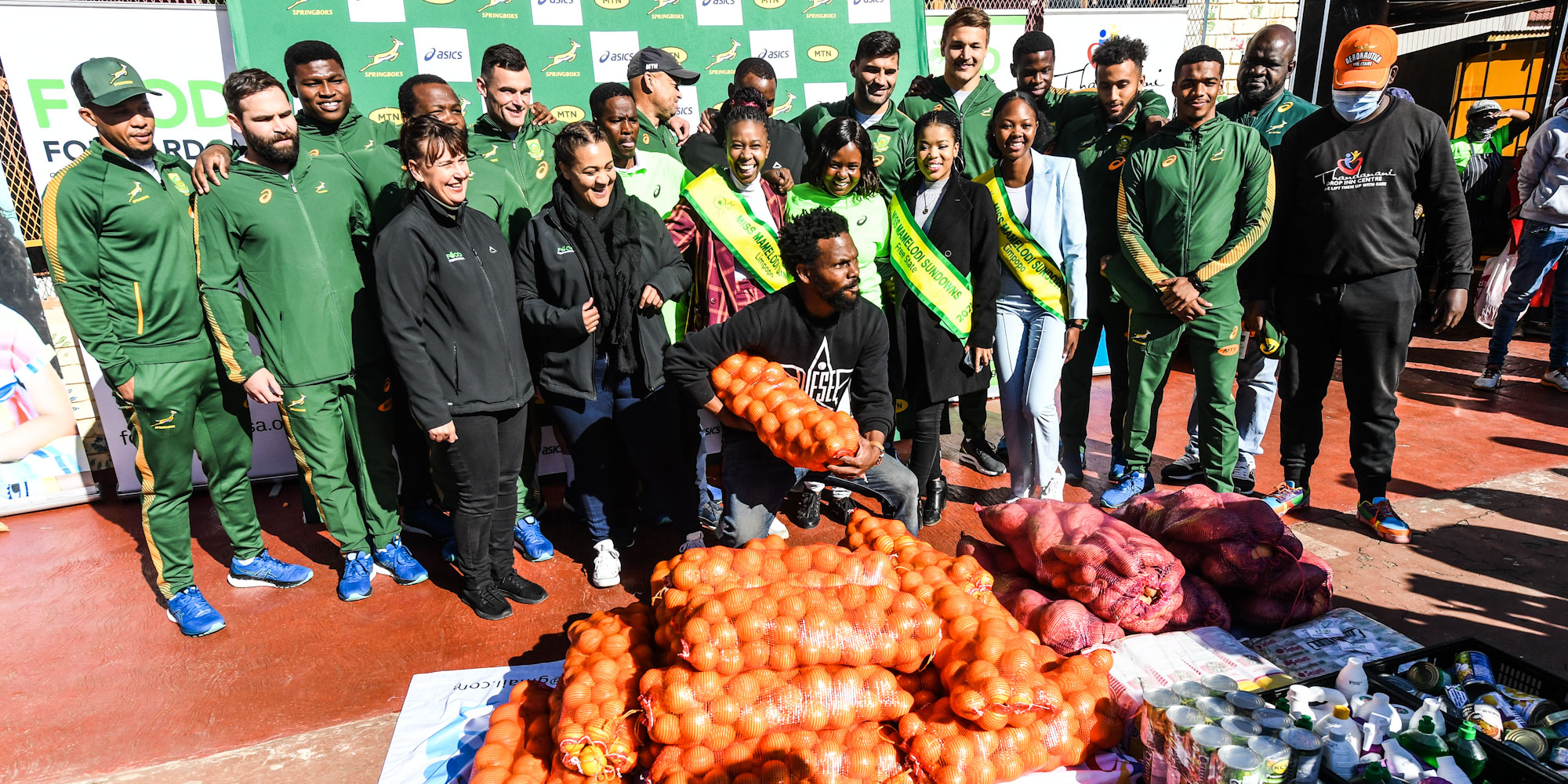 "It was a sign for us that we actually inspire a lot more people than our family and friends, but also the youth of South Africa that you can actually be the best in the world."
Davids and Nche had messages of inspiration for the youth of the country, with the underlying message being to keep believing in themselves.
"The youth in the past taught us significant lessons in terms of believing in themselves and contributing to the changes in the country, and going forward, I think they will continue contributing to strive for excellence in the country," said Davids.
"Our message to them is to keep on working hard to achieve their dreams and to be the best they can every day."
Nche echoed his coach's sentiments: "We celebrate this day because of the sacrifices the youth made long ago for us, and the message which is true to us is that you have to sacrifice something to achieve you dreams and you can reach them if you believe."
The Springboks will wrap up the second week of their training camp in Pretoria with field training sessions on Thursday and Friday before returning home for the weekend to spend time with their families.
They will re-assemble on Sunday where they will continue their preparation for the Castle Lager Incoming Series against Wales, which features three Tests in Pretoria (2 July), Bloemfontein (9 July) and Cape Town (16 July).