De Villiers regards the Junior Springboks as a fantastic stepping stone to launch the international aspirations of talented young rugby players. He congratulated the squad of 2022 on their selection, but he also had words of caution.
"I can still vividly remember my time when I sat right there were you are sitting now," De Villiers recalled.
"My time with the SA Under-21 team was a fantastic and enjoyable period in my rugby life, and that time was definitely the highlight of my early rugby career.
"The hard work really start from here because you will have to show, through your conduct on and off the field, that you are deserving to be here and that you have the ability and mentality to kick on from here."
He then went on to explain how his time in age-group international rugby had helped him prepare for the journey of Test match rugby with the Springboks, who he represented in more than 100 Tests.
Apart from urging the young men to grab their opportunities with both hands, De Villiers also reminded the Junior Springboks to enjoy the occasion.
"You have done well to be selected, the rugby will be hard and expectations high, but do remember to enjoy the occasion because playing for your country is a special occasion," he said.
"So well done on your selection and I want to wish you everything of the best as you launch your international careers."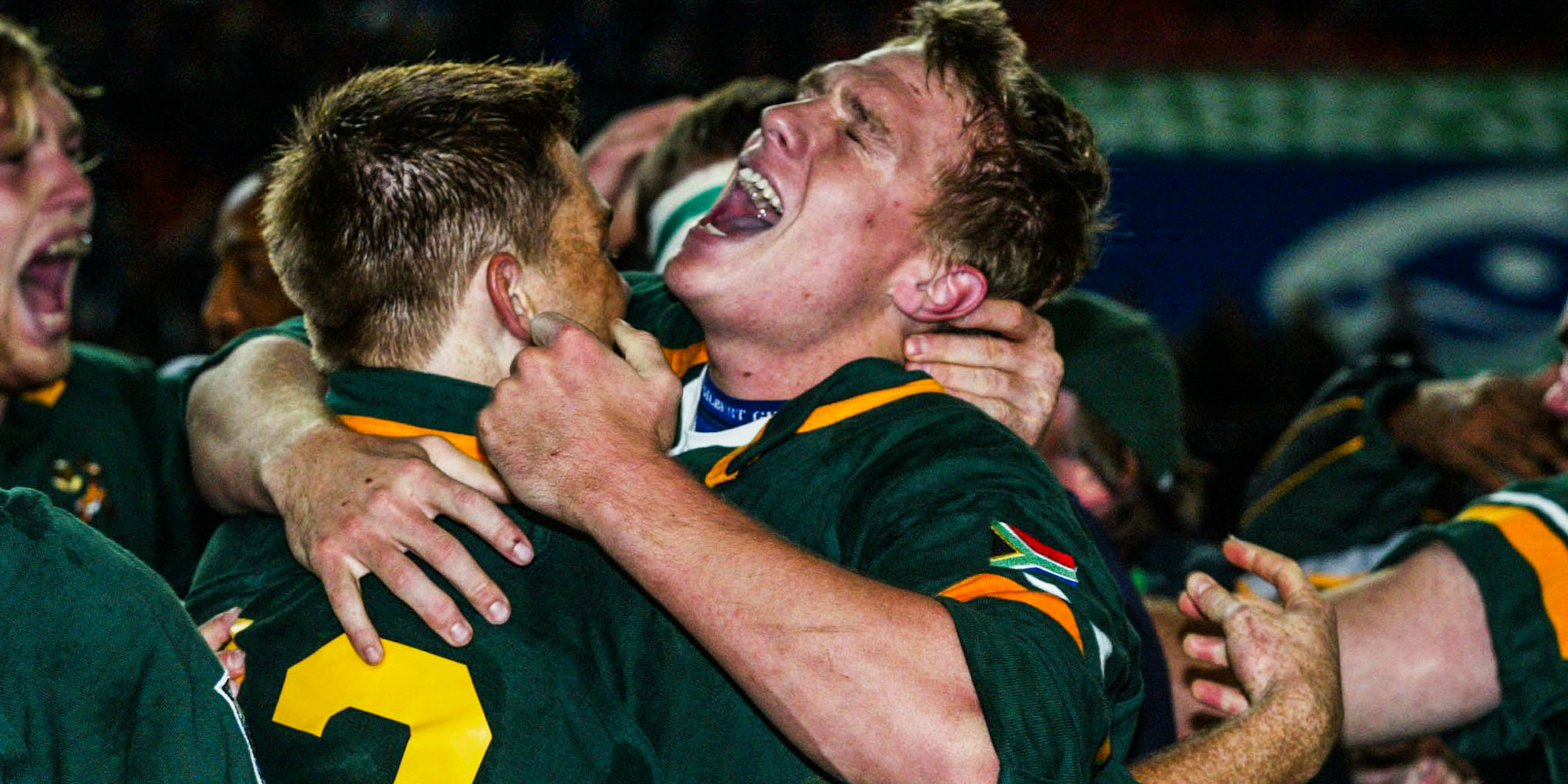 The former Springbok captain has, since his international retirement in 2015, remained involved in rugby at various levels, taking on important roles such as the chairmanship of the Chris Burger Petro Jackson Players' Fund and MyPlayers. He is also a respected analyst and commentator for SuperSport.
Junior Springbok coach Bafana Nhleko said it was special to see De Villiers addressing the group of young players.
"What a great privilege it was to have Jean here today, and funnily enough I was there in Johannesburg on that day they won the U21 tournament (in 2002)," said Nhleko.
"The biggest thing for all these players is to understanding that this is part of learning and their journey, and it will by no means get any easier. They have worked to be here, but we will embark on a journey that will demand a lot more from all of us. We are excited about that journey and looking forward to the challenge."
The Junior Springbok squad will have one more training day in Stellenbosch on Wednesday and after a short break they will then reassemble on Sunday before flying out to Italy on Monday evening.
The Junior Boks will open their Summer Series commitments against England on Friday, 24 June, and that will be followed by their second match on Wednesday, 29 June against Ireland.
The South Africans will complete their pool fixtures on Tuesday, 5 July against France before playing a final cross-pool fixture one week later, on Tuesday, 12 July, with their opponent to be determined according to the final standings.