The 2022 opener will start at 11h40, followed by the EP Queens hosting the Mastercard Golden Lions Women at 12h00 in Nelson Mandela Bay, with the Cell C Sharks Women taking on last season's runners up, DHL Western Province, at 13h00 in Durban.
Boland Dames have a bye in the expanded competition which saw the Golden Lions moving up from the First Division.
SA Rugby's High-Performance Manager: Women, Lynne Cantwell, said the expectation is that the competition will be very competitive.
"This year's Premier Division serves to be fast and competitive," said Cantwell.
"We are really excited to welcome and Mastercard Golden Lions Women into the competition as a move to continue to drive ambition and a future focus to the elite women's game.
"Although the year will take a lot of work by everyone to continue to develop their emerging talent pool as their national players prepare for the Rugby World Cup Sevens in Cape Town, and the Rugby World Cup in New Zealand, we see this as a huge opportunity to develop the talent pipeline in the domestic game and foresee it paying off in the 2023 player pool and beyond.
"We hope supporters and spectators will notice more visibility throughout this year's competition as unions increase their digital content and exposure of the games. And we hope the profile of the game will continue to increase in South Africa in this pinnacle year for the Springbok Women."
Lusanda Dumke, who led Border to the crown last year, said they will not rest on their laurels in 2022: "It was wonderful to claim the title last year, but we have to start from zero again. We will focus on those things that made us successful, but also add variety as other teams would have done their homework since last season."
The flanker, who was SA Rugby's Women's Player and Provincial Player of the Year in 2021, also feels the competition will be highly competitive.
"Everybody has a realistic chance to catch the eye of the national coach and get into contention to go to the Rugby World Cup in New Zealand, so the competition will be fierce," she said.
"I know amongst the current Springbok players there will be no holding back when they play each other. The collisions will be big."
Although she will not be playing this weekend as she is part of the Springbok Women's Sevens squad that will travel to Tunisia on Tuesday, Dumke said the opportunity for all the players to play in big stadiums is massive.
"For the Border team to play at an iconic field such as Loftus this weekend is such an honour. We are not used to this, so the team will enjoy that opportunity," she said, adding that Border will be ready to start the season on a strong note.
"We know how the Blue Bulls like to play and there will be lots of mauling and kicking for territory, I believe. I think Border will be able to counter that."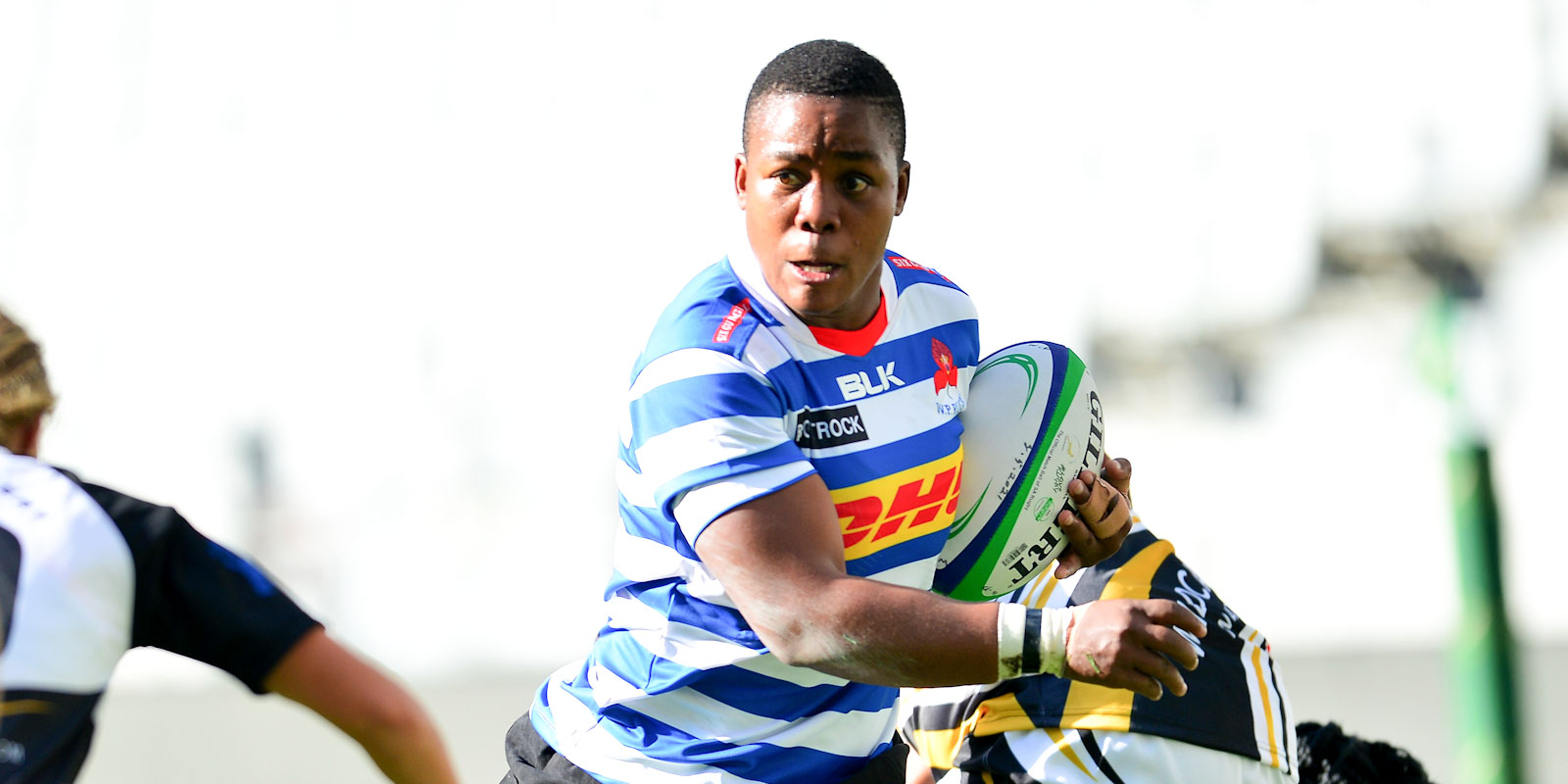 Women's Premier Division round one fixtures:
Blue Bulls Women v Border Ladies
Venue: Loftus Versfeld
Date: Saturday, 23 April
Kick-off: 11h40
Referee: Ashleigh Murray-Pretorius
EP Queens v Mastercard Golden Lions Women
Venue: Wolfson Stadium, Nelson Mandela Bay
Date: Saturday, 23 April
Kick-off: 12h00
Referee: Phumzile Mbewu
Cell C Sharks Women v DHL Western Province
Venue: Hollywoodbets Kings Park 2, Durban
Date: Saturday, 23 April
Kick-off: 13h00
Referee: Siyanda Pikoli