Kolisi and Springbok assistant coach Mzwandile Stick both emphasised the importance of improving the effectiveness of their execution to sway their fortunes in the competition after going down 28-26 and 30-17 against the Wallabies, and to keep alive their hopes of defending their title.
The match, which kicks off at 17h05 (09h05 SA time) at the Queensland Country Bank Stadium, will be broadcast live on SuperSport.
"We know how important rugby is in our country, so every game is important to us," said Kolisi.
"We know what the people back home want and what they expect from us, and as players it is important to direct all our energy into this game.
"It certainly motivates us that rugby is so significant to the people of our country so we'll give it our best, and hopefully we can give South Africa something to celebrate, especially with today being Heritage Day."
Stick highlighted the intense rivalry between the Springboks and All Blacks going into the match and said the Boks were fully aware of the challenge they would face when the team's cross paths.
"Games between the Springboks and All Blacks are massive, and one doesn't need much more motivation than that," said Stick. "The players are excited to take the field."
Despite this rivalry, Stick said they approached this Test match as any other.
"We haven't done anything differently this week," said Stick.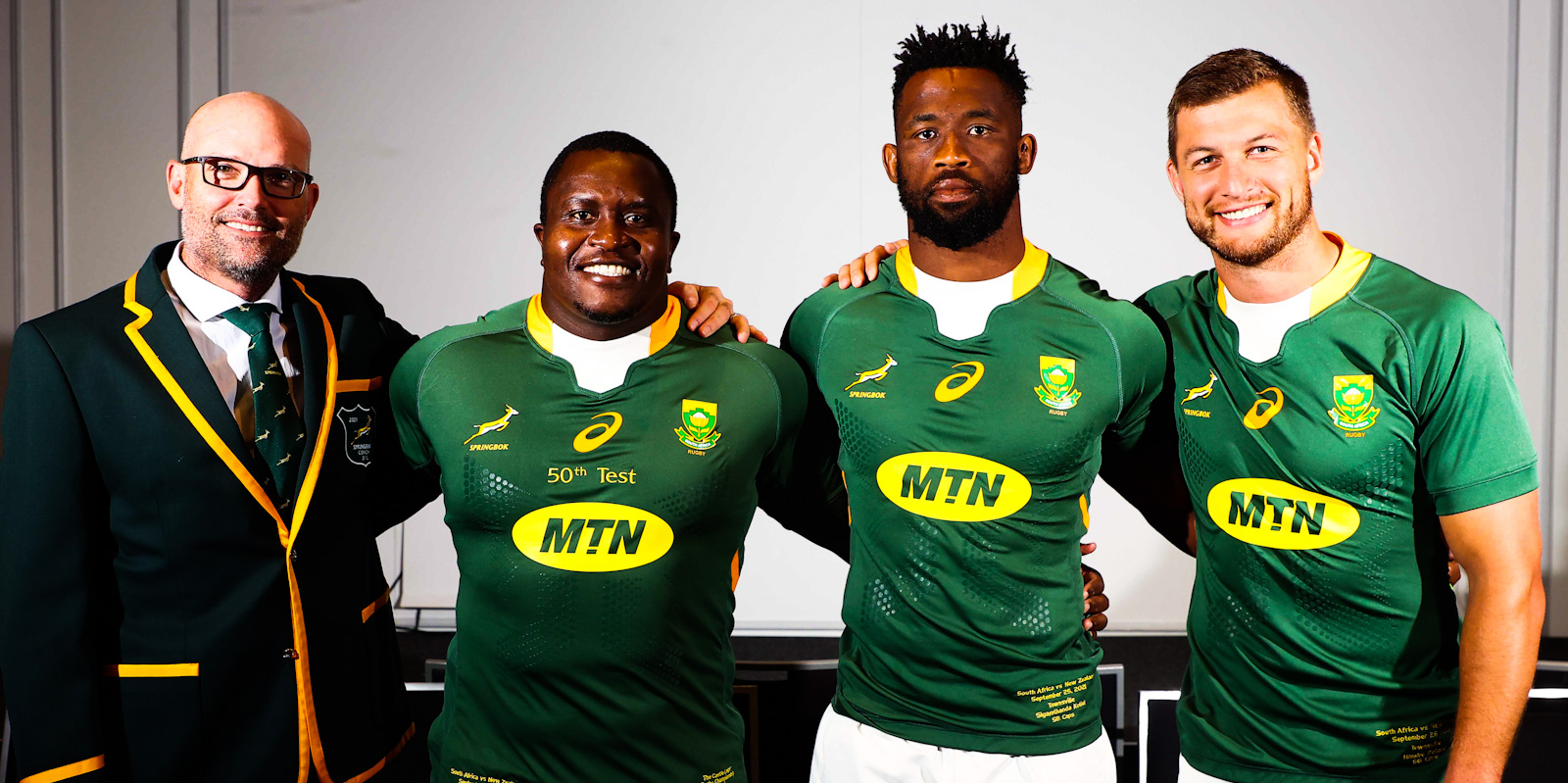 "We've followed the same routine and we approached our training sessions the same way. We respect the All Blacks as we do every other team we face.
"The most important thing for us is that we need to be in control of our systems and how we play. Playing against the All Blacks is massive, but it is important to keep one's emotions in check.
"They'll play according to their strengths and we'll play according to ours, but our focus is on trying to improve this week. We've been working hard, and we are excited about the game."
Zooming in on the game, Stick said it was vital the team executes their game plan with precision to finish the match on the right end of the scoreboard.
"We pride ourselves on our set pieces and defence, and we know what is coming tomorrow," said Stick.
"It will be a tough match as New Zealand like to get the ball in space and they have a good kicking game, but we'll be up for it."
He added: "They've selected three fullbacks at the back, and Jordie Barrett likes height and can be a tough customer, but Willie (le Roux), Sbu (Nkosi) and Makazole (Mapimpi) have been here before.
"The team that executes their game plan most effectively, will give themselves the best chance to win this game."
With the set pieces, mauls and breakdowns expected to be key areas for both teams, Kolisi admitted that the Boks have been working hard this week to finetune those areas of their game.
"We've worked on our mauls and fixed what we needed to fix," said Kolisi.
"Australia made their own plans at maul time, but they approach that aspect of the game differently to New Zealand, so both sides will make different plans this week.
"In terms of the breakdowns, we are also not doing things differently, we just have to do it better."