Which is why Blitzbok forward Ryan Oosthuizen can't wait for the second HSBC World Rugby Sevens Series tournament in as many weeks, this time in the Canadian province of Alberta.
The Blitzboks had a splendid start to the series last week in Vancouver's BC Place and Oosthuizen said they are determined to maintain those standards come Saturday and round two of the HSBC Canada Sevens, when they face Mexico, Hong Kong and Canada in Edmonton's Commonwealth Stadium.
"The smiles on faces were pretty real and authentic – everyone was just so relieved and happy to be playing international sevens rugby again, it was such a great feeling," said Oosthuizen.
"It has been 19 months since we last played and we certainly celebrated the occasion with a performance we are all proud of and brought smiles to the faces.
"We have been training for so long now and played a handful of matches in that time, but this is the real thing, and it was great to be part of it again."
For Oosthuizen, being back and competitive in international sport, is especially pleasing as he recovered from a serious back injury sustained earlier in the year.
"It was great playing and knowing that the body is back to full functionality, and I have to thank our medical staff for nursing me back to full fitness," he said.
"The other reason for the smiles is because we are really enjoying this trip together. The guys enjoy each other's company, and we are a happy group together."
The 26-year-old is also suddenly a senior statesman in the side, with 113 matches in the Blitzbok jersey. Along with Siviwe Soyizwapi (163) and Zain Davids (112), their appearances seem almost lopsided compared to the rest of the team, which included four players making their debuts in Vancouver.
"I remember when I joined the squad in 2016, guys like Kyle Brown, Philip Snyman and Chris Dry were old guards and I was the youngster. Now – at 26 – I find myself as one of the old guys," Oosthuizen smiled.
"I enjoy that though, I don't mind providing guidance when required and the youngsters really bring the energy, which is great. The big advantage of this team is that, despite the experience or number of caps, everyone understands their roles and responsibilities and buys into that."
Oosthuizen had a productive comeback last weekend. He was named in the Vancouver Dream Team and added to his try-scoring tally he has now dotted down 25 times for his country. The Blitzboks also scored a heap of tries – their 38 five-pointers in six matches were 13 more than Germany in second place.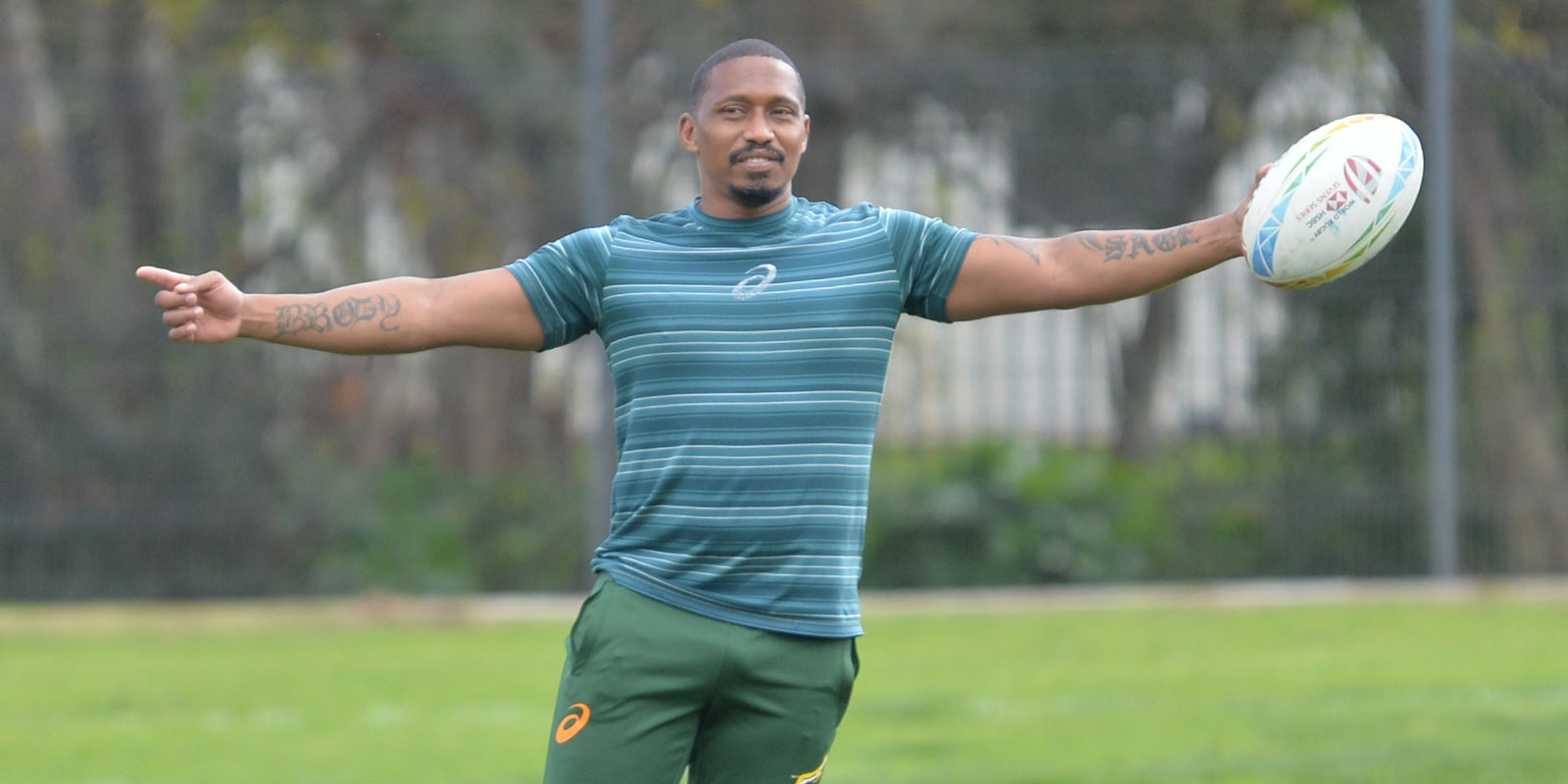 The number of tries scored can be attributed by good individual skills from the players, but also a great attitude when it comes to control the tackle situation, according to Blitzbok assistant coach Renfred Dazel, who guides the team's attacking plays.
"We are a team that pride ourselves on defence and believe that it wins us matches," said Dazel.
"That said, you still need to score the tries. In our system defence and attack compliments each other well. When we have the ball and attack, we try to manipulate the defence.
"You do that by executing your skills well – good passing, the angles with which you attack and the intensity you do it with. But with all of that, you need control as well.
"The ball-carrier is key. How he goes into contact, his fight going into contact, his fight to win the tackle and how clean the breakdown is. We like to create space in the wider channels, which is why Angelo Davids could score 10 tries last weekend. We are not shy to use cross-kicks to achieve that and are lucky to have world class players who execute those kicks."