The Pretoria side beat the Toyota Free State 56-8 on Friday, and the Lions outscored the Cell C Sharks 27-15 in nearby Johannesburg, and on Saturday, DHL WP had too much firepower for Eastern Province, winning 63-0 in Despatch.
The Bulls are at the top of the standings with 12 points, but have played three times already, while the Lions (10) and WP (7) have a game in hand. The Leopards (7 points), who had a bye, are fourth on the log.
There will be more jostling for play-off position this week, with WP hosting the Bulls on Friday and the Leopards taking on EP in Potchefstroom the same day. The Lions will travel to Bloemfontein to play Free State on Saturday, while the Cell C Sharks have their first bye.
Match summaries:
 DHL Western Province were way too smooth for Eastern Province, romping to a 11-try win in Despatch last Saturday, with fullback Duran Koevort scoring a hat-trick.
Junior Springbok flyhalf Sacha Mngomezulu also had a productive afternoon, scoring a brace and converting five tries for a personal tally of 20 points.
EP had some say in the opening half and only limited their visitors to four tries, but the 20-0 score line at the break quickly escalated as seven second half tries were clear evidence of the WP power.
On Friday, the Vodacom Bulls had an impressive outing against Toyota Free State in Pretoria, brushing them aside in a 56-8 win. The home side held a 20-3 lead at the break.
Eight tries to one showed the dominance of the home side and with their tight five showing no mercy, the loose trio of Rynard Mouton, Willie Potgieter and Cameron Hanekom had a field day with ball in hand. All three were rewarded with tries.
The biggest result of the weekend came in Johannesburg on Friday afternoon. The Lions not only secured a four-try bonus point win at Emirates Airline Park, but they also managed to keep the Cell C Sharks from gaining any log points from the trip, a result that saw the Durbanites drop out of the top four.
Things were still pretty even at the break, with both teams scoring two tries to tie at 12-all, but the second half proved the big difference in the result. The Lions backline got the upper hand over their opponents and claimed two more tries, while the visitors could only respond with a penalty goal.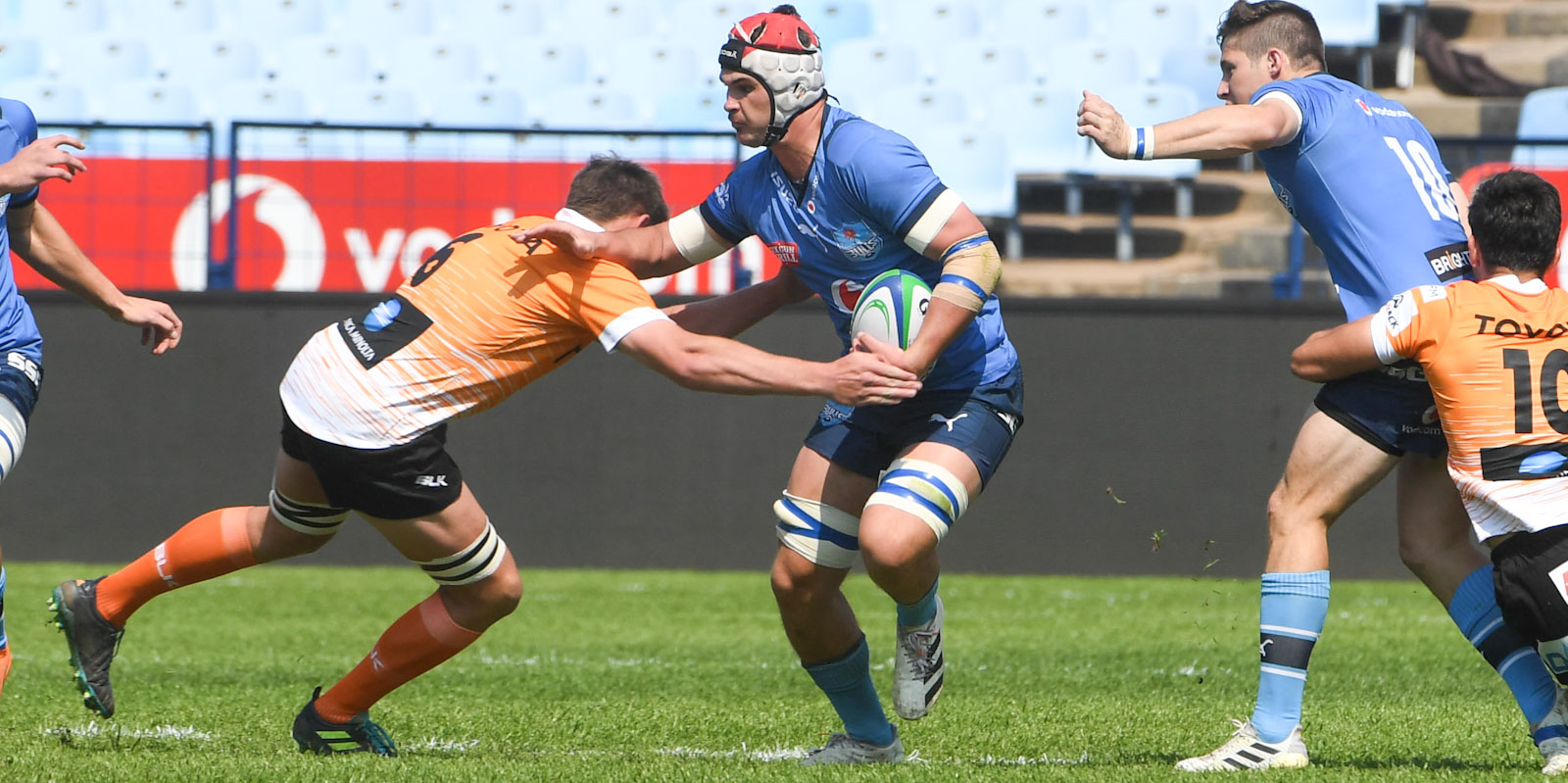 Scorers:
DHL Western Province 65 (20), Eastern Province 0 (0)
DHL WP – Tries: Dylan de Leeuw, Romauld Ntumba, Jarrod Taylor, Sacha Mngomezulu (2), Rethabile Louw, Duran Koevort (3), Mauritz Swart, Lamla Nunu. Conversions: Mngomezulu (5).
Vodacom Bulls 56 (20), Toyota Free State 8 (3)
Vodacom Bulls – Tries: Rynard Mouton, Willie Potgieter, Cameron Hanekom, Tiaan Fourie, Bayanda Ngubane, Canan Moodie, Johan Muller, Eric Basson. Conversions: FC du Plessis (5). Penalty goals: Du Plessis (2).
Toyota Free State – Try: Gideon van Wyk. Penalty goal: Wikus Basson.
Lions 27 (12), Cell C Sharks 15 (12)
Lions – Tries: Jacques-Louis du Toit, Ngia Selengbe, Indiphile Tyeda, Quan Horn. Conversions: Jurich Claasens (2). Penalty goal: Claasens.
Cell C Sharks – Tries: Jacques Goosen (2). Conversion: Brandon Wilkie. Penalty goal: Wilkie.