University of Cape Town (UCT) impressed again, smashing the Free State University's Shimlas 59-5, while the other Bloemfontein side, Central University of Technology (CUT) outplayed the University of Witwatersrand (Wits) to maintain their winning streak 19-11.
For the other Jozi side in the competition, the University of Johannesburg (UJ), there was good news as they scored their first win of the year (33-22) over the Nelson Mandela University's Madibaz.
The University of Western Cape (UWC) was the only team from the south that tasted defeat as the Potchefstroom-based North West University beat them 28-15.
The FNB Varsity Cup will continue on Monday with two round five matches at Tuks Stadium - the undefeated Ikeys and Ixias clash at 17h00, and UWC take on Tuks at 19h00.
The remaining three matches of the round will take place on Tuesday – Freedom Day – also at Tuks Stadium: UJ vs Shimlas (15h00); Wits vs Madibaz (17h00) and Maties vs NWU Eagles (19h00). All five matches will be broadcast live on the SuperSport Rugby channel (211).
Match summaries of the action in Pretoria:
FNB NWU Eagles 28 (13) FNB UWC 15 (3)
NWU dominated territory and possession and relied heavily on their forwards for the win. Hooker Gustav du Rand found the try line off the back of the maul early on before Jeandré Leonard, who had an outstanding game and was named FNB Player That Rocks, crashed over.
They scored a third try early in the second half before UWC left wing Lungi Msenge's converted point-of-origin try put Udubs back within striking distance of the Eagles at 20-15.
NWU's wing Charl Pretorius took the game away from them when he scored his team's bonus-point try.
Scorers:
FNB NWU Eagles – Tries: Gustav du Rand, Jeandré Leonard, André Fouché, Charl Pretorius. Conversion: Keagan Fortune. Penalty goals: Fortune (2).
FNB UWC – Try: Lundi Msenge (1x7). Conversion: Branden de Kock. Penalty goals: De Kock (2).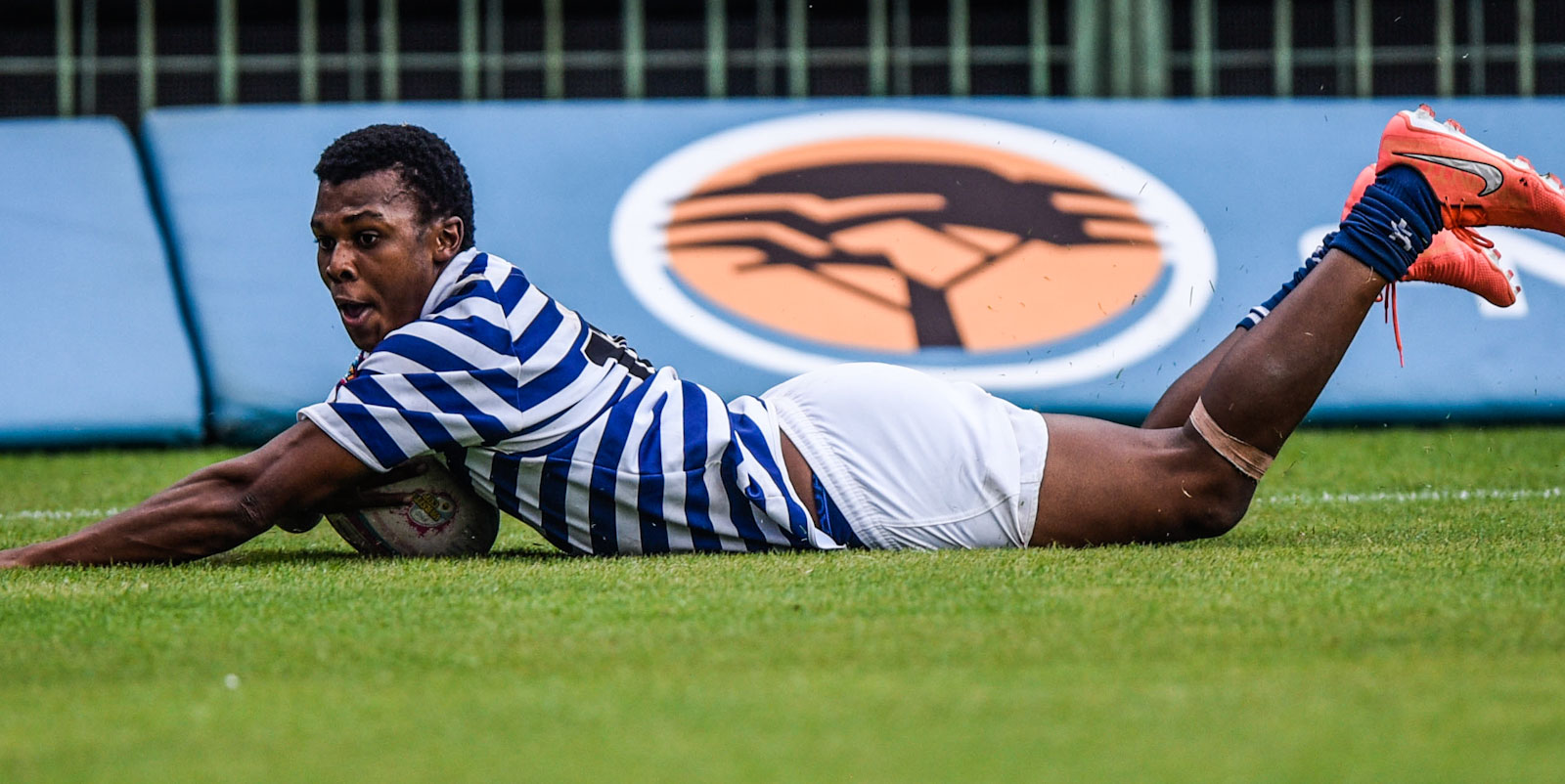 FNB UFS Shimlas 5 (5) FNB UCT Ikeys 59 (31)
Ikeys remained unbeaten as they scored eight tries against Shimlas at Loftus Versfeld. It certainly didn't help that two Shimlas players were red-carded, although they returned to their full complement after two sets of 15 minutes in accordance with FNB Varsity Cup law variations.
The men from Bloemfontein scored first as silky hands saw fullback Cham Zondeki over in the corner, but that was their last shot fired in anger on attack.
The ruthless Cape side was on fire and scored four tries in the first half, including two brilliant point-of-origin tries by wing Rethabile Louw.
The second half started off with a bang as Athi Gazi crossed for his brace in a spectacular point-of-origin try and UCT crossed the Shimlas try line three more times to keep their winning streak going.
Scorers:
FNB UFS Shimlas – Try: Cham Zondeki.
FNB UCT Ikeys – Tries: Connor Evans, Rethabile Louw (2x7), Athi Gazi (1x5, 1x7), Evardi Boshoff, David Hayes, Christian Stehlik. Conversions: James Tedder (2), Michael Brink (3). Penalty goal: Tedder.
FNB Wits 11 (11) FNB CUT Ixias 19 (7)
Winless Wits pushed unbeaten CUT all the way before falling apart in the last 20 minutes of the game to hand the Ixias their fourth consecutive victory.
Wits held a 11-7 lead at half-time, but the Ixias forced themselves back into the game when flank and captain Luvuyo Ndevu barged over the tryline and flyhalf Charles Williams kicked the conversion.
Straight after the strategy break, CUT used their maul to edge further ahead when Jamus Venter got his second to make it 19-11.
Scorers:
FNB Wits – Try: Justin Brandon. Penalty Goals: Christian Humphries (2).
FNB CUT Ixias – Tries: Janus Venter (2), Luvuyo Ndevu. Conversions: Charles Williams (2).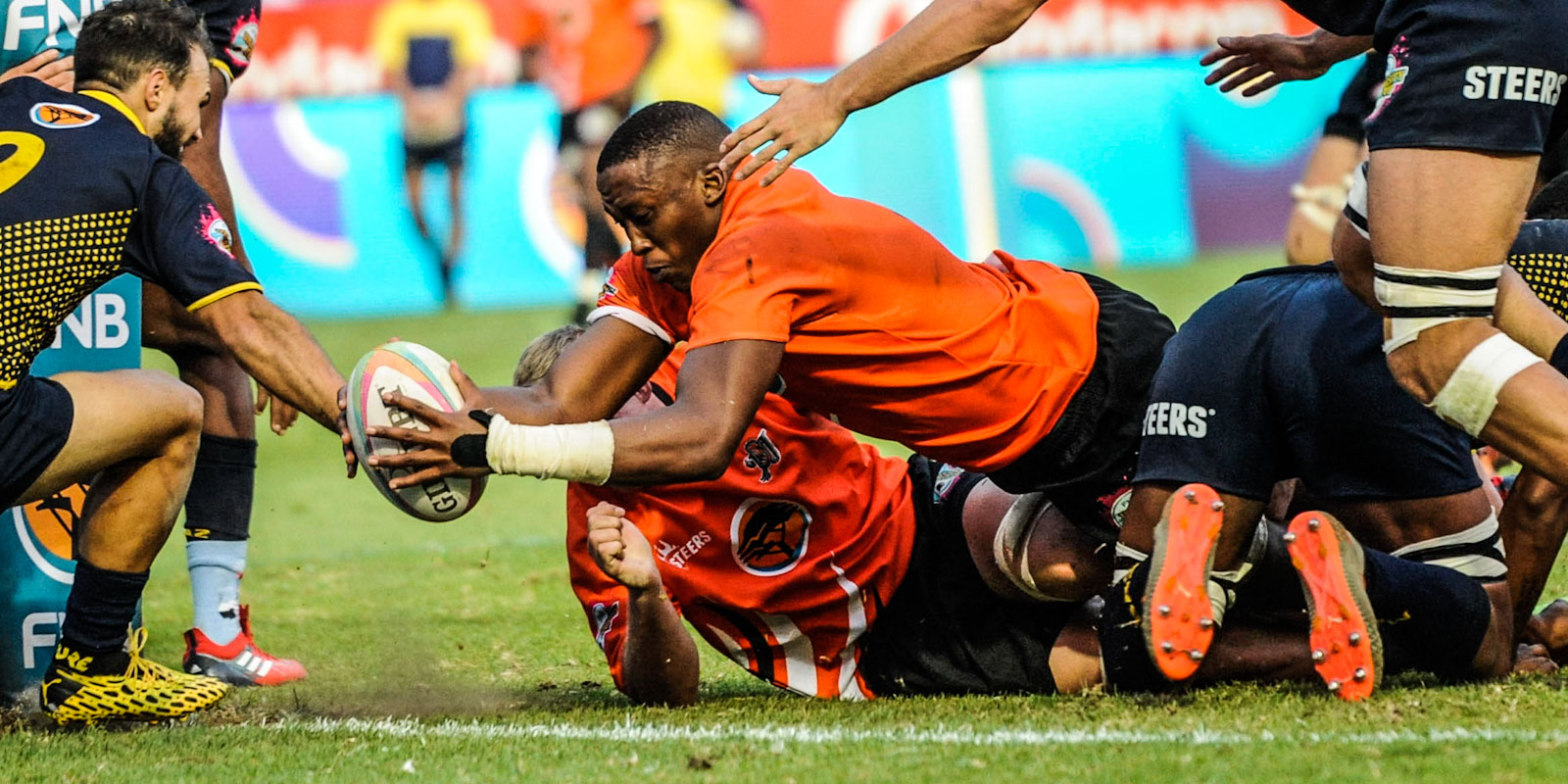 FNB Madibaz 22 (5) FNB UJ 33 (24)
UJ broke their 11-match FNB Varsity Cup losing streak as they saw off the Madibaz in a highly competitive meeting at Loftus Versfeld. Four tries saw UJ to a comfortable 24-5 lead at the break.
The Madibaz struck early in the second half when fullback Tiaan Swanepoel slicing straight through the defence to score a sensational point-of-origin try, but UJ restored their margin when centre Musawenkosi Tshabalala scored an epic point-of-origin try.
The Eastern Cape side rallied late and scored twice to secure at least a bonus point for their efforts.
Scorers:
FNB Madibaz – Tries: Luyolo Dapula, Tiaan Swanepoel (1x7), Tembekile Boltina (2).
FNB UJ – Tries: Brendon Pawson, Darnell Osuagwe, Lunga Ncube, Musawenkosi Tshabalala (1x7). Conversions: Jurich Claasens (4). Penalty goal: Claasens.
FNB UP-Tuks 24 (6) FNB Maties 31 (15)
Maties survived a second-half comeback by Tuks to record a vital win at Loftus Versfeld. It would take 33 minutes for the first try to be scored as the Maroon Machine were awarded a penalty try after a dominant scrum, before wing Munier Hartzenberg snatched a perfectly-timed cross-kick to flop over the chalk on the halftime hooter.
The second half started off rather scrappily as both teams had their efforts thwarted by unforced errors before Maties scrumhalf Bobby Alexander ran a fantastic support line to collect Hartzenberg's final pass en route to scoring a scintillating point-of-origin try.
Tuks scored their opening try 58 minutes in as flank Hanru Sirgel was on hand to collect a stolen ball, before replacement scrumhalf Johan Mulder picked and dived for his five-pointer seven minutes later, but it was too little too late.
Scorers:
FNB UP-Tuks – Tries: Hanru Sirgel, Johan Mulder. Conversion: Zander du Plessis. Penalty goals: Du Plessis (4).
FNB Maties – Tries: Penalty try, Munier Hartzenberg, Bobby Alexander (1x7). Penalty goals: Schreuder (4).