The next couple of weeks will give Neil Powell the final guidance on his squad selection for the world showpiece and according to the Blitzbok coach, attitude as well as form will be the driving factors in his decision.
Plans are afoot for a tournament where the Blitzboks and SA Rugby Sevens Academy squad will be playing against Kenya, Uganda, and Zimbabwe on consecutive weekends at Markotter Stadium next month, which Powell confirmed will be used as trials for the Olympic hopefuls.
"We are extremely grateful for these tournaments, organised by Rugby Africa, to give ourselves and Kenya another opportunity to prep for the games and hand Uganda and Zimbabwe playing time as they prepare for the repechage tournament to the Olympics that will take place in Monaco in June," said Powell.
"We missed playing in Madrid and Dubai as originally planned due to travel restrictions, but did have matches against the SAS Sevens Academy and the SA All Stars Academy from Pretoria.
"While we appreciated that, we need some international opposition as well, to encounter as many different playing styles from opposing teams, and these three will offer that."
Powell indicated that he would name his final Olympic squad from players that are available to play in the two tournaments.
"Any players who are not involved in the two tournaments, will not be considered for the Olympics," said Powell.
"We hoped to have some players from outside the current squad available for this training block, but if they are not here to play, they will not be considered for selection.
"We are only a couple of months away from the Games and in order for me to select the best squad, I need to be aware of their effort and commitment in training and match play.
"The next couple of weeks of this training block will be testing and I hope everyone in the squad will show why I have to pick them to go to Tokyo. I have told the players that I will be looking at attitude as well as form and how they train will be as important as how they play when given the opportunity," added Powell.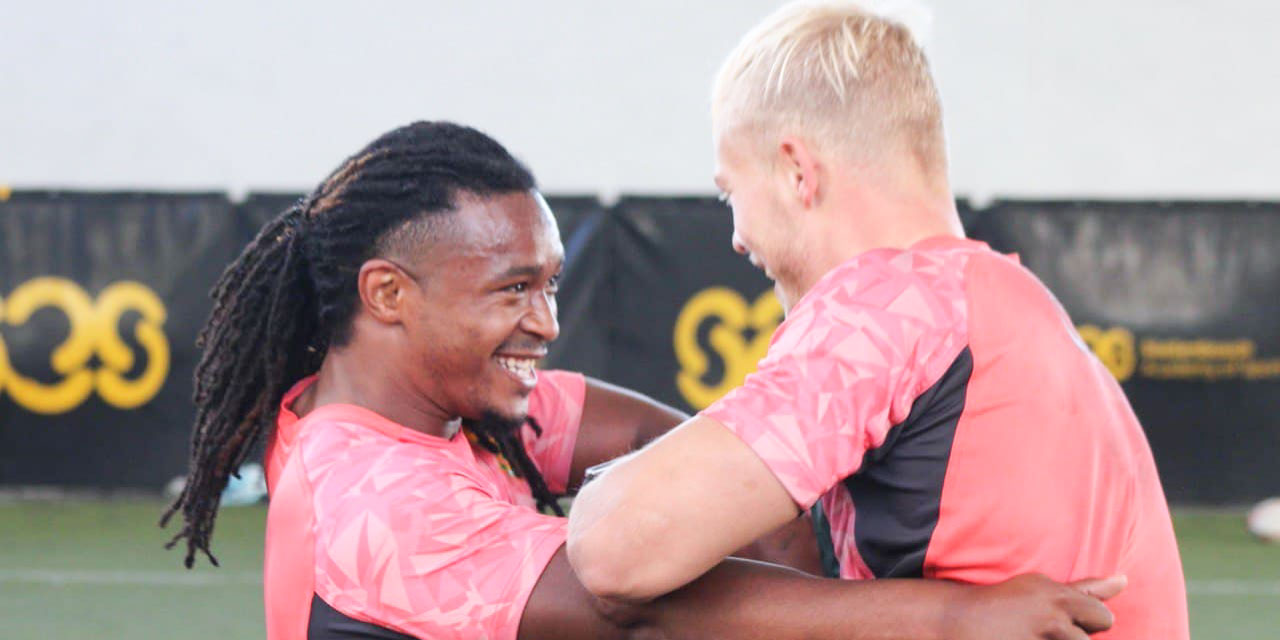 The two most experienced Blitzboks in the HSBC World Rugby Sevens Series, Branco du Preez and Chris Dry, both missed out on Olympic selection in 2016, when Rugby Sevens made its debut in Rio de Janeiro. Both felt despair then, but true to their characters, are pushing hard for inclusion for a final time.
Du Preez, the most capped Blitzbok, said he can still recall the disappointment of 2016, but he is determined to change his fortunes this time around.
"I am pleased to get another crack at it. There are a couple of very capable squad members that are also keen to go, so this will be a fight till the very last," the sweeper with the decorated left foot smiled.
"I would really like to add playing in the Olympics to my career highlights, so I am ready to give it one more go."
Dry travelled to Rio as back-up player, but his services were not needed and he is equally determined to make this one count.
"This is almost an unexpected opportunity to make the squad considered it is five years later in my career," said Dry.
"I am very keen to represent my country at the Games, so will do my utmost to prove to the coach that I will be a worthy inclusion. We will be working hard as a group to be successful, but as coach Neil said, it will also be on the individual to show the necessary commitment and drive to make the final squad."