The Cape Peninsula University of Technology (CPUT) also won for a second time in as many matches, beating FNB Rhodes 68-8 in the first of the three matches played at Tuks Stadium.
The FNB Varsity Shield action continues on Sunday, 18 April with three matches at the same venue – DUT Rhinos vs CPUT (15h00); TUT Vikings vs UKZN Impi (17h00) and UFH Blues vs WSU (19h00). Rhodes have a third round bye. Catch all the action live on the SuperSport Rugby channel (211).
Thursday's match summaries are:
FNB Rhodes 8 (8) FNB CPUT 68 (21)
Defending champions CPUT ran in 10 tries as they smashed their way through the Stallions. Not even a lightning-enforced break in play could stop the Cape side's momentum as their opponents just couldn't match their physicality or rush defence, often finding themselves flustered whenever they did have possession.
CPUT racked up a 21-8 lead at the break after three tries and never looked back, scoring another seven in the second half.
Scorers:
FNB Rhodes – Try: Matthew Royle. Penalty goal: Royle.
FNB CPUT – Tries: Björkan Hendricks (2), Joshua Paris, Onika Mgijima, Hughwan Engelbrecht, Phumlani Mkhaliphi, Asisipho Malotana (2), Imibongo Vabaza, Butsha Mputa. Conversions: Vabaza (9).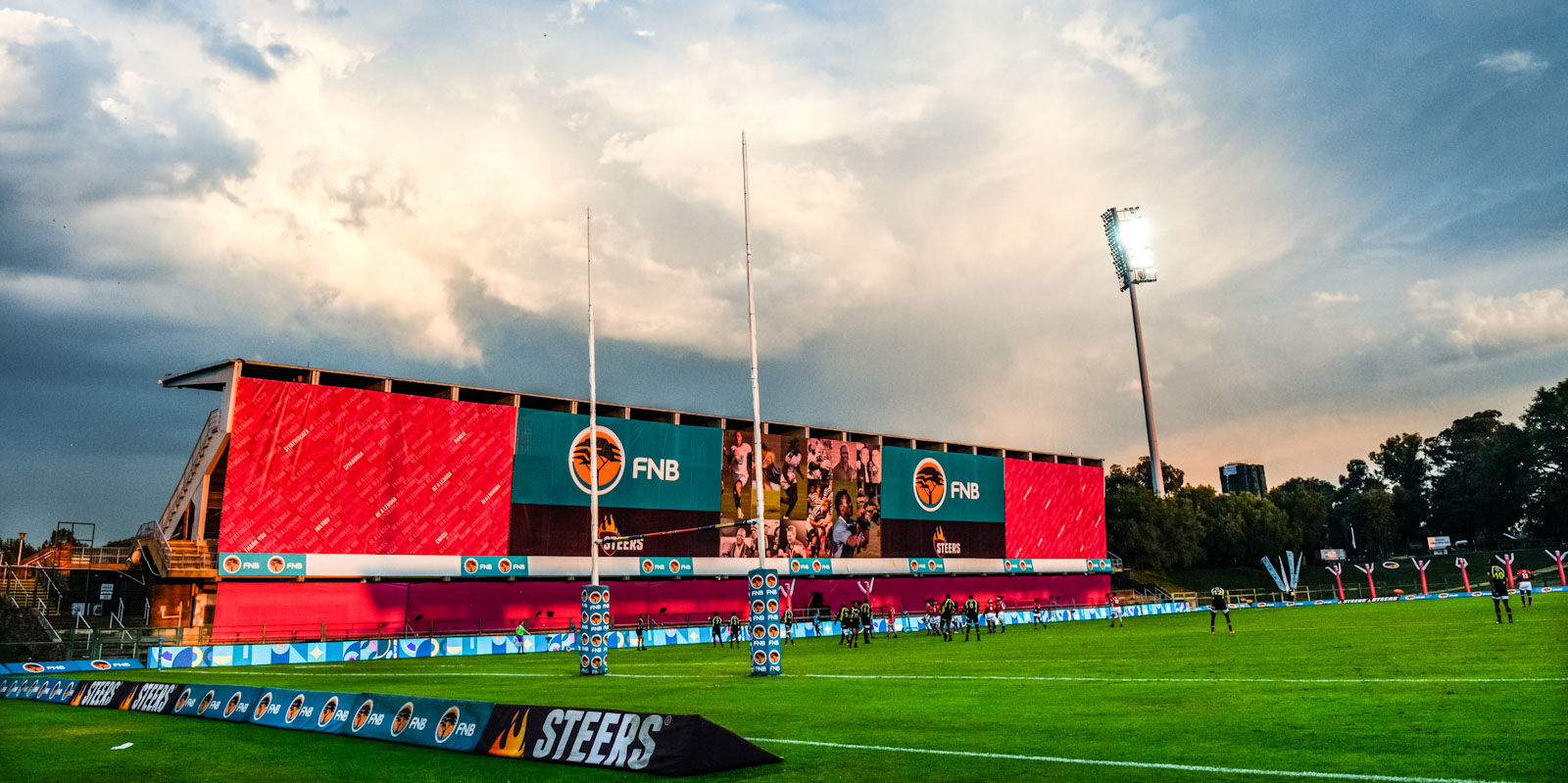 FNB UFH Blues 24 (14) FNB TUT Vikings 31 (22)
Lusanda Xakwana (flyhalf) kicked eight penalty goals as the Vikings began their FNB Varsity Shield campaign with a confidence-boosting win. The  Sport Management student also slotted a conversion to finish with a 26-point haul that earned him the FNB Player That Rocks award.
The Blues outscored their opponents by three tries to one, with their first coming in just the second minute of the match through flyhalf Apiwe Sidloyi, but a number of penalties conceded throughout the match cost them dearly as Xakwana kicked three penalty goals in the final 15 minutes to secure the win.
Scorers:
FNB UFH Blues – Tries: Apiwe Sidloyi, Keith Chiwara, Lukho Jongizulu. Conversions: Brandt Fields (3). Penalty goal: Fields.
FNB TUT Vikings – Try: Ruhan Oosthuizen. Conversion: Lusanda Xakwana. Penalty goals: Xakwana (8).
FNB WSU 32 (15) FNB UKZN 31 (24)
WSU scored a converted try in the 79th minute converted try to snatch a dramatic win against FNB UKZN. The Impi led 17-3 after 21 minutes and 31-22 after 51, but Eastern Cape's All Blacks dominated the final quarter and were rewarded when flyhalf Lwandile Mapuko scored their fourth try and captain Litha Nkula kicked the match-winning conversion.
Scorers:
FNB WSU All Blacks – Tries: Scelo Tole, Lwandile Mapuko (2), Yamkela Nyembe. Conversions: Litha Nkula (3). Penalty goals: Nkula (2).
FNB UKZN Impi – Tries: Menzi Mabaso, Heinrich Cronjé, Tristan Trollip, Llawdden Roux. Conversions: Sibongile Novuka (4). Penalty goal: Novuka.