Rassie Erasmus lauded the players, coaches, referees and SuperSport for their their contribution to an attractive brand of rugby displayed during the 2021 Kick-Off Pools, which concluded on Sunday after 16 action-packed matches.
Marcel Theunissen (DHL Stormers), Nizaam Carr (Vodacom Bulls), Carl Els (Tafel Lager Griquas), MJ Pelser (Lions), Andisa Ntsila (Toyota Cheetahs), Sibusiso Sangweni (Lions) and Anele Lungisa (Eastern Province) are just some of the loosies whose names pop up when looking back at the 16 matches that kicked off the 2021 season in South Africa.
The 21-year-old Theunissen, who filled Siya Kolisi's boots in Cape Town after the Springbok captain decided to further his career in Durban, made the most tackles (53), and also made the top-5 list in terms of ball carries (29) and offloads (6).
Carr, who captained the Vodacom Bulls in their four warm-ups, was equally busy. Apart from scoring three tries, he made 42 tackles at a success rate of 91% and carried the ball 27 times.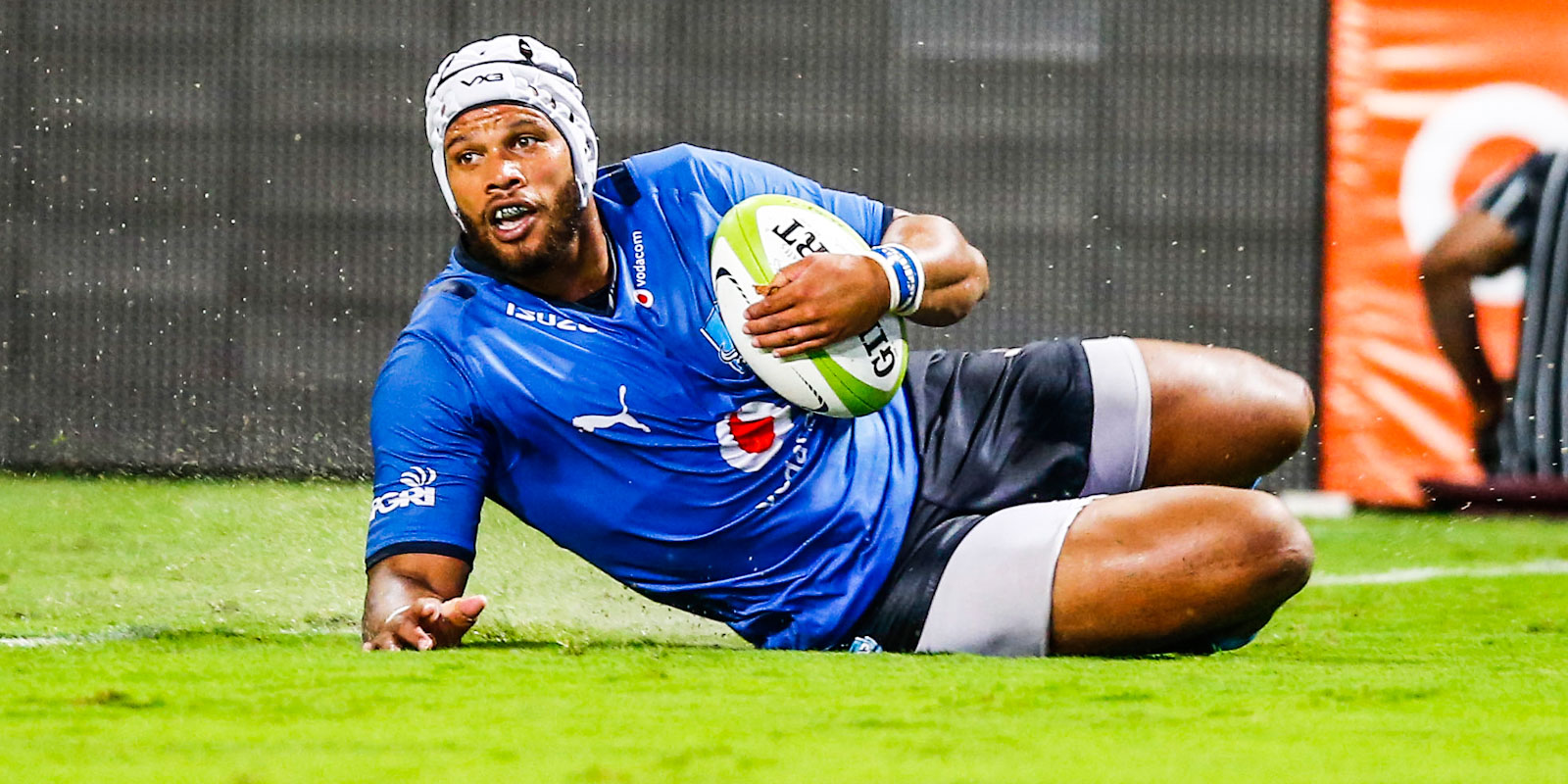 Els, who moved from Pretoria to Kimberley last year prior to the start of Vodacom Super Rugby Unlocked, made 33 tackles (92% effectivity) and won four breakdown turnovers.
The Cell C Sharks' fleet-footed fullback Aphelele Fassi was very effective on the attack and put in the most ball carries, with 45, followed by Toyota Cheetahs inside centre Chris Smit, who carried 41 times.
When it comes to kicking, the stats show that the Vodacom Bulls hardly aimed any penalties at the posts and mostly went for the corner.
As a result, the men from Pretoria scored 26 tries – the most of any team – with their hooker Joe van Zyl sharing the top of the try-scoring list with HJ Luus of Tafel Lager Griquas, both of whom scored four tries.
Eddie Fouche (New Nation Pumas) tops the list for three-pointers with nine, while the Vodacom Bulls' Chris Smith kicked 16 conversions. Fouche (38) and Smith (24) also kicked the most from general play.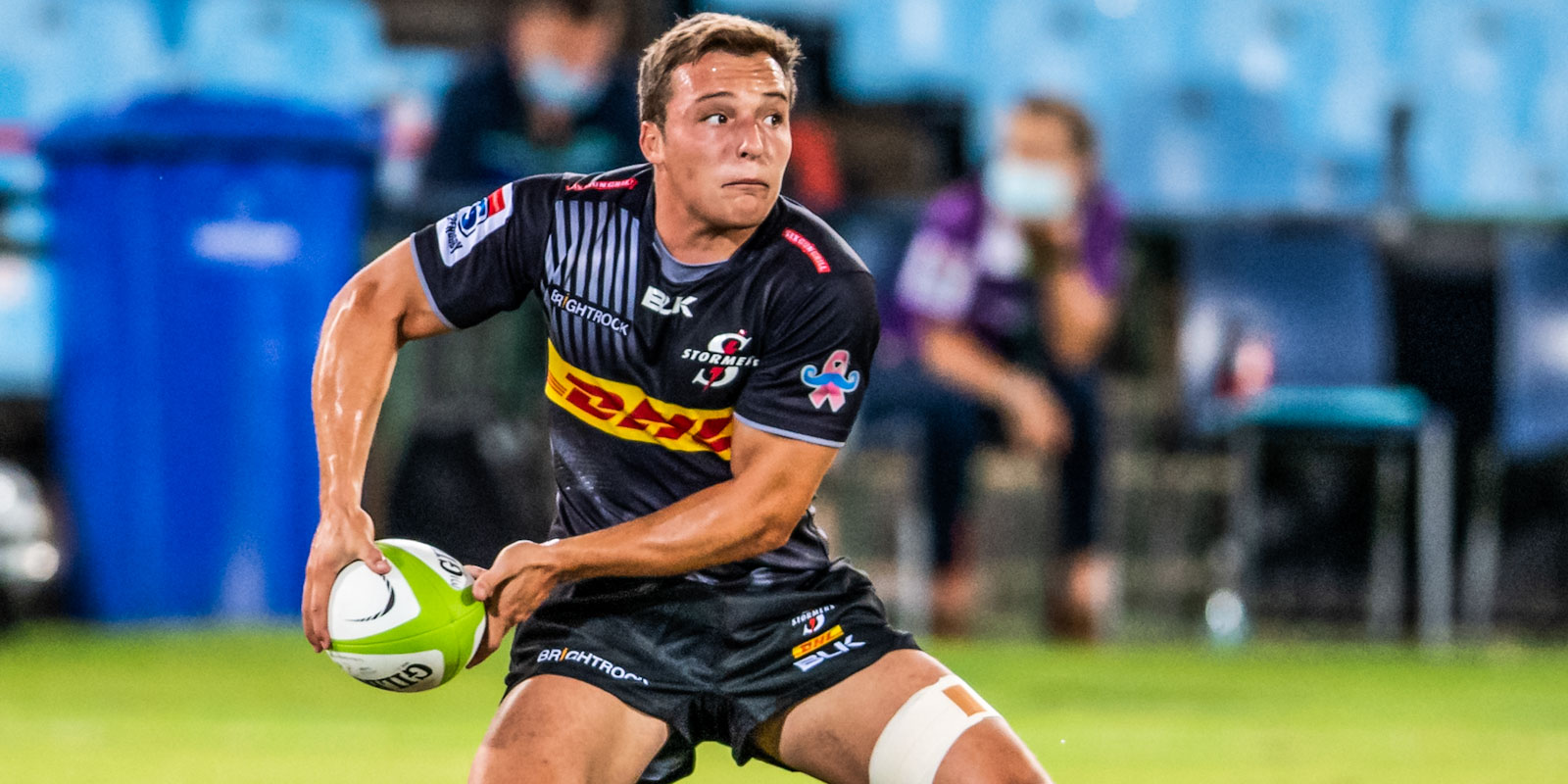 Kade Wolhuter of the DHL Stormers occupies second spot on both these lists, with eight penalty goals and nine conversions, which sees him topping the list for most points scored during the four rounds of action, with 47 (he also scored one try).
Selected statistics
Top tacklers
Marcel Theunissen - 53 tackles (88% success rate)
Salmaan Moerat - 44 (98%)
Sherwin Slater - 44 (90%)
Nizaam Carr - 42 (91%)
Wilmar Arnoldi - 40 (93%)
Cameron Lindsay - 37 (80%)
Janko Swanepoel - 35 (90%)
Carl Els - 33 (92%)
Sibusiso Sangweni - 33 (89%)
Andre Swarts - 32 (82%)
Ball carries
Aphelele Fassi - 45
Chris Smit - 41
Sherwin Slater - 31
Marcel Theunissen - 29
Janko Swanepoel - 28
Andre Swarts - 28
Phepsi Buthelezi - 28
Nizaam Carr - 27
Thembelani Bholi - 27
Ruhan Nel - 25
Offloads
Chris Smit - 7
Marcel Theunissen - 6
Aphelele Fassi - 5
Athi Mayinje - 5
Murray Koster - 5
Paul de Wet - 5
Rosko Specman - 5
Breakdown turnovers won
MJ Pelser - 5
Andisa Ntsila - 4
Carl Els - 4
Anele Lungisa - 4
Eddie Fouche - 4
Vincent Tshituka - 3
James Venter - 3
Wilmar Arnoldi - 3
CJ Velleman - 3
Francois Kleinhans - 3
Diego Williams - 3
Kicks in general play
Eddie Fouche - 38
Chris Smith - 24
Courtney Winnaar - 21
Tinus de Beer - 21
Devon Williams - 20
Stefan Ungerer - 19
Frans Steyn - 18
Damian Willemse - 17
Boeta Chamberlain - 17
Most tries
HJ Luus - 4
Joe van Zyl - 4
Nizaam Carr - 3
Gideon van der Merwe - 3
Leolin Zas - 3
Rosko Specman - 3
Stravino Jacobs - 3
Wilmar Arnoldi - 3
Most conversions
Chris Smith - 16
Kade Wolhuter - 9
Frans Steyn - 8
Ruan Pienaar - 6
Boeta Chamberlain - 6
Jordan Chait - 6
Tiaan Swanepoel - 6
Most penalty goals
Eddie Fouche - 9
Kade Wolhuter - 8
Tiaan Swanepoel - 7
Tinus de Beer - 6
Frans Steyn - 5
George Whitehead - 3
Ruan Pienaar - 3
Most points
Kade Wolhuter - 47
Eddie Fouche - 40
Tiaan Swanepoel - 38
Chris Smith - 38
Frans Steyn - 31
Ruan Pienaar - 26