The agreement sees DHL partner with both the British & Irish Lions and the Springboks as the teams' Official Logistics Partner for the forthcoming tour, providing logistical expertise and support during the Castle Lager Lions Series which consists of eight matches across six cities.
Through this new partnership, DHL will play an integral role in backing the teams both on and off the pitch, providing delivery services between venues while their logo will appear on the backs of the Lions, Springboks and invitational teams' jerseys.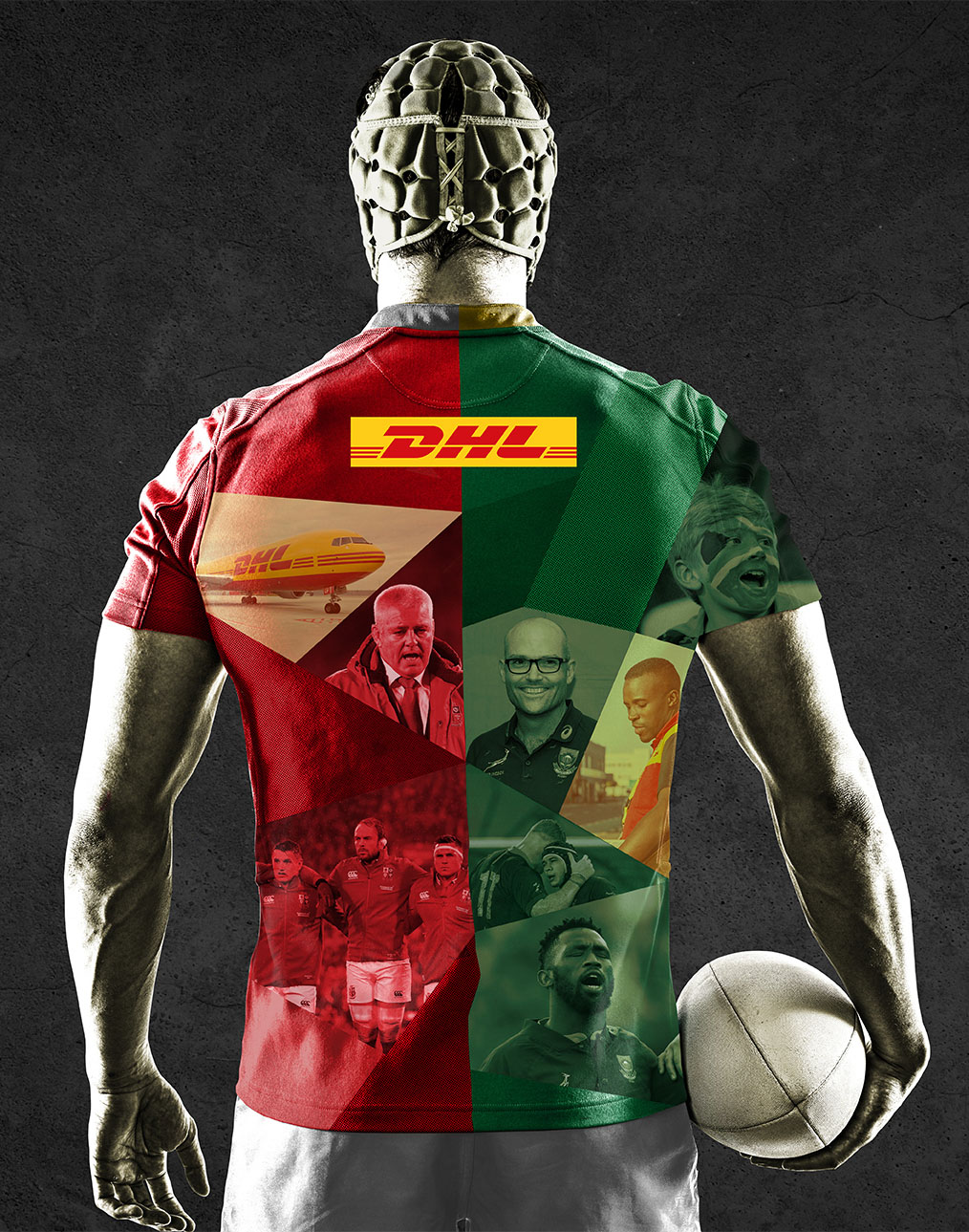 "DHL is a brand that is synonymous with delivering excellence so today marks the partnership of two teams who strive to be the best," said Jurie Roux, CEO of SA Rugby.
"DHL have consistently been a supporter of rugby here in South Africa, so we are delighted to have their expertise behind us as we bid to defend our turf against the Lions."
DHL will also be supporting both teams' supporters and delivering them closer to their team through exclusive merchandise and match tickets. The deal will also see DHL delivering the ball onto the field for the start of every Tour match through its 'Match Ball Delivery' mascots, alongside premium pitch, stadia and kit branding rights.
John Pearson, DHL Express CEO, said: "Rugby represents many important values such as teamwork, passion, speed and respect, all of which are core qualities which resonate very strongly with our DHL brand values.
"I am delighted to be continuing our partnership with the British & Irish Lions Tour next year and thrilled to be adding the Springboks as a partner, further building on our global ties with rugby.
"By partnering with both, we further highlight our commitment to rugby and to keeping the world connected. We look forward to engaging with the teams and fans of both the Lions and Springboks before and throughout the Tour."
Ben Calveley, British & Irish Lions Managing Director, commented: "Since our partnership first began in 2005, DHL have been an integral part of our team so we are delighted they will be supporting us once again.
"DHL play an important role in ensuring the safe delivery of our kit and equipment so that the squad is given the best possible chance of success. We look forward to working with them as our planning for next year's Tour continues."
Mike Parra, CEO Americas & Global Head of Sponsorships at DHL Express, said: "Both the Lions and the Springboks are iconic teams, and we are looking forward to working with them leading up to and during the Tour.
"This partnership reinforces the shared values of both teams in an authentic way. By providing logistics solutions as well as appearing on the back of each team's jersey we are very much 'The Team Behind The Teams' – both on the pitch and off."