With four pool rounds remaining after this weekend, six of the seven teams have a realistic shot of making it into the top four if a few results go their way, meaning every game will count in the race to the playoffs.
DHL Western Province and the Phakisa Pumas will get the action underway on Friday at 19h00 in Cape Town in a match that is important for both teams.
The action continues on Saturday at 14h00 in Durban, where the Cell C Sharks host the Vodacom Bulls (kick-off time was amended due to the possibility of heavy thunderstorms later in the evening), and then at 16h30 when the Toyota Cheetahs host the Xerox Lions in their first Carling Currie Cup home match of the season in Bloemfontein.
Tafel Lager Griquas, meanwhile, will enjoy their bye as all the action plays out live on SuperSport.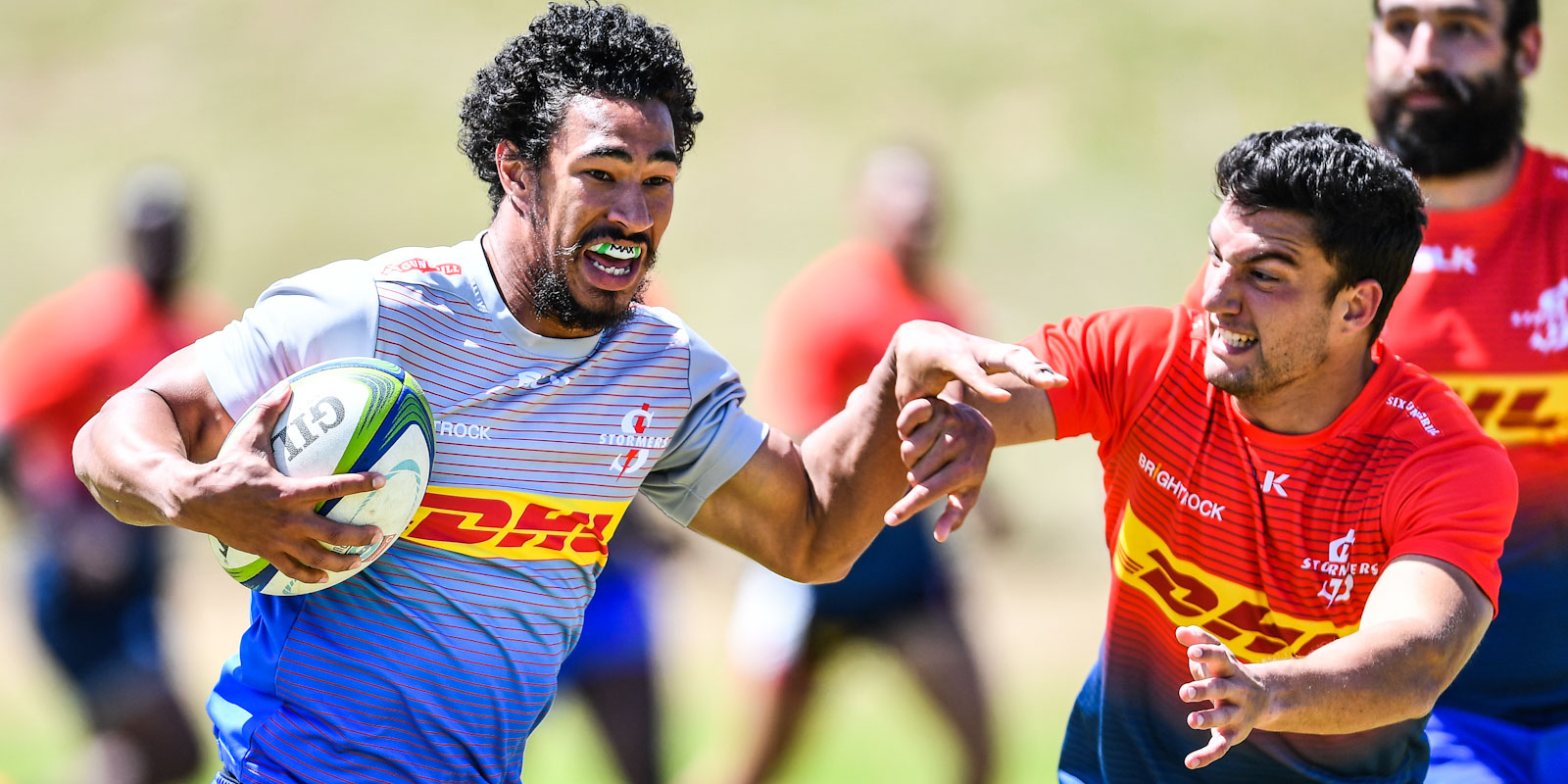 DHL WP wary of visiting Phakisa Pumas
DHL Western Province will be determined to record a double over the Phakisa Pumas this season and maintain their long-standing winning run against the Lowvelders' in Cape Town, but they will be wary of the visitors who have nothing to lose.
The Capetonians have only suffered two defeats against the Mpumalanga side in the Carling Currie Cup since 1997, with their last home defeat against them being in 1999.
However, memories of a last-gasp try three minutes before the final hooter to win the Vodacom Super Rugby Unlocked match between the sides in October combined with the fact that a victory for the Phakisa Pumas could improve their Semi-final hopes means the hosts will be prepared for an arm-wrestle.
DHL Western Province head coach John Dobson made seven changes to his side, with injuries to Seabelo Senatla, Ruhan Nel and Juarno Augustus seeing Tristan Leyds, Michal Haznar and Jaco Coetzee make their first starts in the blue and white hoops this season.     
"It is a short week for us and we can't wait to get out there at DHL Newlands and put together an 80-minute performance," said Dobson. "We are looking forward to seeing what the players coming in can add as we target an accurate display on Friday."
In the Phakisa Pumas camp Tiaan Botes will make his team debut, while Japie Kleinhans is in line to make his competition debut if he takes the field.
The inclusion of Botes in a new halfback pairing with Chriswill September are among five changes to the team.
The other three changes include a positional switch in the pack, with Darrien Landsberg moving from lock to flanker as regular captain Pieter Jansen van Vuren returns from injury, while Morgan Naude (prop) takes over from Dewald Maritz, and the experienced Ruwellyn Isbell replaces Etienne Taljaard on the left wing.
Teams:
DHL Western Province – 15 Damian Willemse, 14 Angelo Davids, 13 Michal Haznar, 12 Rikus Pretorius, 11 Tristan Leyds, 10 Tim Swiel, 9 Paul de Wet, 8 Jaco Coetzee, 7 Ernst van Rhyn, 6 Siya Kolisi (captain), 5 David Meihuizen, 4 Salmaan Moerat, 3 Frans Malherbe, 2 Scarra Ntubeni, 1 Steven Kitshoff. Replacements (from): 16 Bongi Mbonambi, 17 Ali Vermaak, 18 Lee-Marvin Mazibuko, 19 Chris van Zyl, 20 Johan du Toit, 21 Herschel Jantjies, 22 Kade Wolhuter, 23 Dan du Plessis, 24 Kwenzo Blose, 25 Marcel Theunissen, 26 Sihle Njezula.
Phakisa Pumas – 15 Tapiwa Mafura, 14 Luther Obi, 13 Erich Cronje, 12 Ali Mgijima, 11 Ruwellyn Isbell, 10 Tiaan Botes, 9 Chriswill September, 8 Willie Engelbrecht, 7 Darrien Landsberg, 6 Daniel Maartens, 5 Pieter Jansen van Vuren (captain), 4 Le Roux Roets, 3 Ignatius Prinsloo, 2 Simon Westraadt, 1 Morgan Naude. Replacements: 16 Marko Janse van Rensburg, 17 Wikus Groenewald, 18 Brandon Valentyn, 19 Ewart Potgieter, 20 Ginter Smuts, 21 Devon Williams, 22 Japie Kleinhans, 23 Liam Hendricks.
Match information – DHL Western Province v Phakisa Pumas
Date: Friday, 11 December 2020
Time: 19h00
Venue: DHL Newlands, Cape Town
Referee: Paul Mente
Assistant Referees: Aimee Barrett-Theron and Egon Seconds
TMO: Joey Klaaste-Salmans
TV: SuperSport Grandstand and Rugby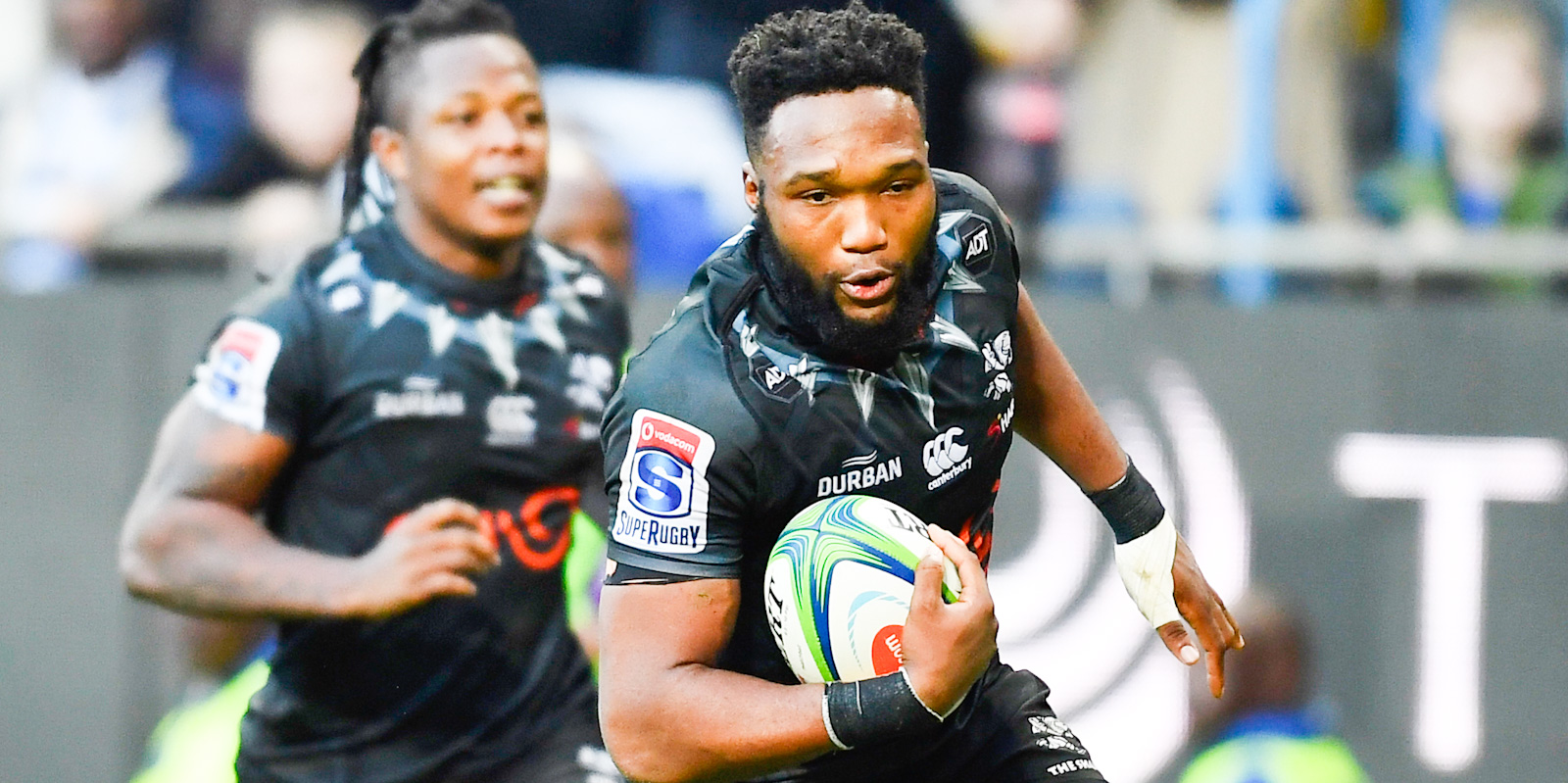 Vodacom Bulls look to sway luck against Cell C Sharks
The Vodacom Bulls will go flat-out to continue the impressive form that has earned them seven victories in eight matches this season as they look to end their five-year Carling Currie Cup losing streak against the Cell C Sharks on Saturday in Durban.
They will, however, be careful to underestimate the Durbanites, who are currently in second position on the table after racking up five victories in seven matches, and who will be well aware that a defeat could see them drop down the standings and place them under pressure with only a few pool games remaining.
Two Rugby World Cup-winning Springboks, Lukhanyo Am and Sbu Nkosi, have been named in the Cell C Sharks' backline, with Am – who has been out of action for a few weeks due to injury – taking over the No 13 jersey and the captaincy from Jeremy Ward.
Nkosi will start at right wing, with Yaw Penxe moving across to the left, and upfront Daniel Jooste takes over from Kerron van Vuuren in a rotational switch at hooker, while the experienced duo of Henco Venter and Sikhumbuzo Notshe are both back in the loose trio.
"As always with the Bulls, we feel that we really need to up our game because you have to give them credit for the great rugby they've been playing and it shows," said Du Toit.
"We know we need to deliver our best performance if we want to beat these guys, that's going to be vital. It's an absolutely massive game for us this weekend, one we're very excited about."
Former Junior Springbok speedster Marnus Potgieter will earn his first Carling Currie Cup start when he runs out at right wing for the Vodacom Bulls in one of a handful of changes to Director of Rugby, Jake White's team.
With Potgieter starting in the No 14 jersey, David Kriel and Kurt-Lee Arendse revert back to fullback and left wing respectively, while Ivan van Zyl is back at scrumhalf.
The changes to the forwards see Ruan Nortje return at lock and Jacques van Rooyen at loosehead prop after serving his one week ban for a red card, while Trevor Nyakane is on the other side of the front row.
"The Sharks have been the in-form team from earlier this year and will be looking to get one over us," said White.
"Durban is never an easy place to play and coupled with the humidity our job becomes that much harder. However, we are confident in our style of play and we know exactly what we need to do come Saturday."
Teams:
Cell C Sharks – 15 Manie Libbok, 14 Sbu Nkosi, 13 Lukhanyo Am (captain), 12 Marius Louw, 11 Yaw Penxe, 10 Curwin Bosch, 9 Sanele Nohamba, 8 Sikhumbuzo Notshe, 7 Henco Venter, 6 Dylan Richardson, 5 Hyron Andrews, 4 Ruben van Heerden, 3 Thomas du Toit, 2 Daniel Jooste, 1 Ox Nche. Replacements: 16 Kerron van Vuuren, 17 Mzamo Majola, 18 Michael Kumbirai, 19 JJ van der Mescht, 20 Thembelani Bholi, 21 Phepsi Buthelezi, 22 Jaden Hendrikse, 23 Jeremy Ward.
Vodacom Bulls – 15 David Kriel, 14 Marnus Potgieter, 13 Stedman Gans, 12 Cornal Hendricks, 11 Kurt-Lee Arendse, 10 Morné Steyn, 9 Ivan van Zyl, 8 Duane Vermeulen (captain), 7 Arno Botha, 6 Marco van Staden, 5 Ruan Nortje, 4 Walt Steenkamp, 3 Trevor Nyakane, 2 Johan Grobbelaar, 1 Jacques van Rooyen. Replacements: 16 Schalk Erasmus, 17 Gerhard Steenekamp, 18 Mornay Smith, 19 Sintu Manjezi, 20 Nizaam Carr, 21 Embrose Papier, 22 Chris Smith, 23 Marco Jansen van Vuren.
Match information – Cell C Sharks v Vodacom Bulls
Date: Saturday, 12 December 2020
Time: 14h00 (amended kick-off time)
Venue: Jonsson Kings Park, Durban
Referee: Marius van der Westhuizen
Assistant Referees: Stuart Berry and Aimee Barrett-Theron
TMO: Marius Jonker
TV: SuperSport Rugby and Grandstand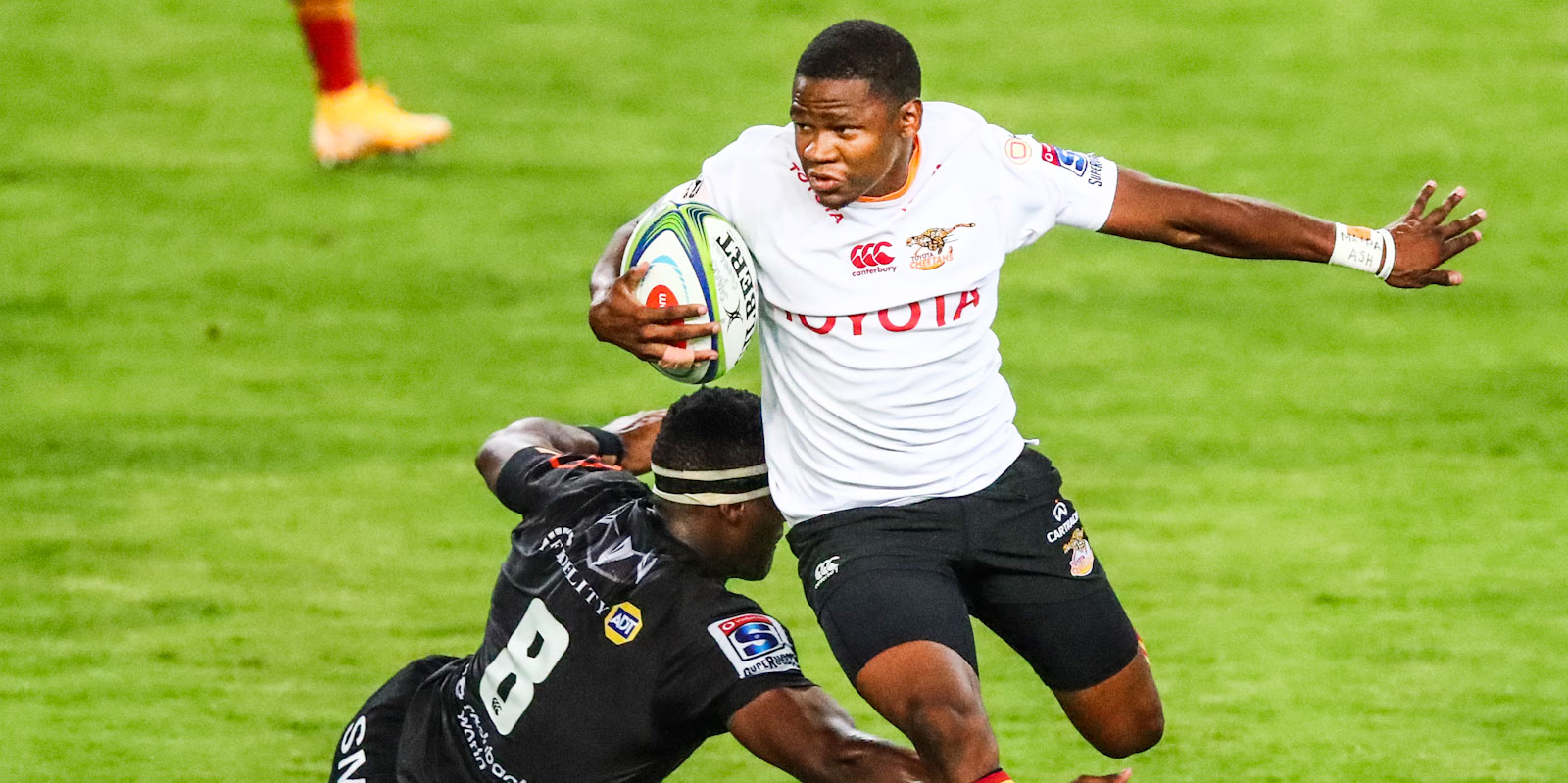 Big catfight to play out in Bloemfontein
There will be no love lost on Saturday when the Toyota Cheetahs host the Xerox Lions in a repeat of the 2019 Carling Currie Cup final in what marks the teams' first match-up this season after their Vodacom Super Unlocked game was cancelled.
The narrow three point lead the Johannesburgers hold over the fifth-placed Free Staters on the log is also expected to spice things up.
While a win for the Xerox Lions could see them leap into second or third place on the standings depending on the outcomes of the other matches, a defeat could see the Toyota Cheetahs vault into the top four at their expense.
The Toyota Cheetahs have won four of the last five matches between the sides in the competition in Bloemfontein, but with no more than three points separating the teams on the scoreboard in their last two games, both sides will brace themselves for a big battle.
Toyota Cheetahs head coach Hawies Fourie made five changes to his starting team – three in the backline and two up front – with William Small-Smith and Malcolm Jaer named as the new wings, while the experienced Tian Schoeman takes over from Reinhardt Fortuin at flyhalf.
The changes to the forward pack were at hooker, where Jacques du Toit comes in for Reinach Venter, and at flank, where Aidon Davis takes over from Victor Sekekete.
Xerox Lions head coach Ivan van Rooyen made three changes to his starting team - one of which was enforced - as Dan Kriel replaces the injured Burger Odendaal (calf) at inside centre.
The other two were rotational switches, with André Warner replacing Ross Cronje at scrumhalf, while the experienced Jannie du Plessis is back in the mix and takes over from Ruan Dreyer at tighthead prop.
Teams:
Toyota Cheetahs – 15 Clayton Blommetjies, 14 William Small-Smith, 13 Howard Mnisi, 12 Frans Steyn, 11 Malcolm Jaer, 10 Tian Schoeman, 9 Tian Meyer, 8 Jeandré Rudolph, 7 Aidon Davis, 6 Andisa Ntsila, 5 Carl Wegner (captain), 4 Ian Groenewald, 3 Khutha Mchunu, 2 Jacques du Toit, 1 Boan Venter. Replacements: 16 Marnus van der Merwe, 17 Cameron Dawson, 18 Erich de Jager, 19 Reniel Hugo, 20 Victor Sekekete, 21 Ruben de Haas, 22 Reinhardt Fortuin, 23 Dries Swanepoel.
Xerox Lions – 15 Tiaan Swanepoel, 14 Stean Pienaar, 13 Wandisile Simelane, 12 Dan Kriel, 11 Courtnall Skosan, 10 Elton Jantjies (captain), 9 André Warner, 8 Len Massyn, 7 Vincent Tshituka, 6 Jaco Kriel, 5 Willem Alberts, 4 Marvin Orie, 3 Jannie du Plessis, 2 Jaco Visagie, 1 Sti Sithole. Replacements: 16 Jan-Henning Campher, 17 Dylan Smith, 18 Ruan Dreyer, 19 Reinhard Nothnagel, 20 Wilhelm van der Sluys, 21 Morne van den Berg, 22 Manuel Rass, 23 Roelof Smit.
Match information – Toyota Cheetahs v Xerox Lions
Date: Saturday, 12 December 2020
Time: 16h30
Venue: Toyota Stadium, Bloemfontein
Referee: Rasta Rasivhenge
Assistant Referees: AJ Jacobs and Griffin Colby
TMO: Jaco Peyper
TV: SuperSport Rugby and Grandstand