Following their bye of last weekend, log leaders, the Vodacom Bulls, return to action for their round seven home encounter against the Phakisa Pumas in Pretoria on Saturday. Kick-off at Loftus Versfeld is at 14h00.
The Vodacom Bulls are currently leading the standings by two points (19 points) over the DHL Stormers and the Cell C Sharks, but due to the cancellation of the Cell C Sharks' match with the DHL Stormers in Durban on Saturday, the men from Pretoria have effectively already secured the title.
Saturday's second fixture sees the Toyota Cheetahs host Tafel Lager Griquas in a Central Derby from 16h30 in Bloemfontein, where another enthralling encounter is expected between the two neighbouring teams.
Both matches will be broadcast live on the SuperSport Grandstand and Rugby channels.
Saturday's encounter in Pretoria marks a significant occasion for Aimee Barrett-Theron, who will become the first female to hold the whistle in a senior premier match in South Africa.
Barrett-Theron has achieved a number of firsts in her illustrious career being the first female to take charge of a Currie Cup First Division match, SA Rugby U21 and U20 Championship matches, an FNB Varsity Cup game and SA Rugby Under-18 Craven Week match, but this represents her biggest achievement in a senior domestic competition.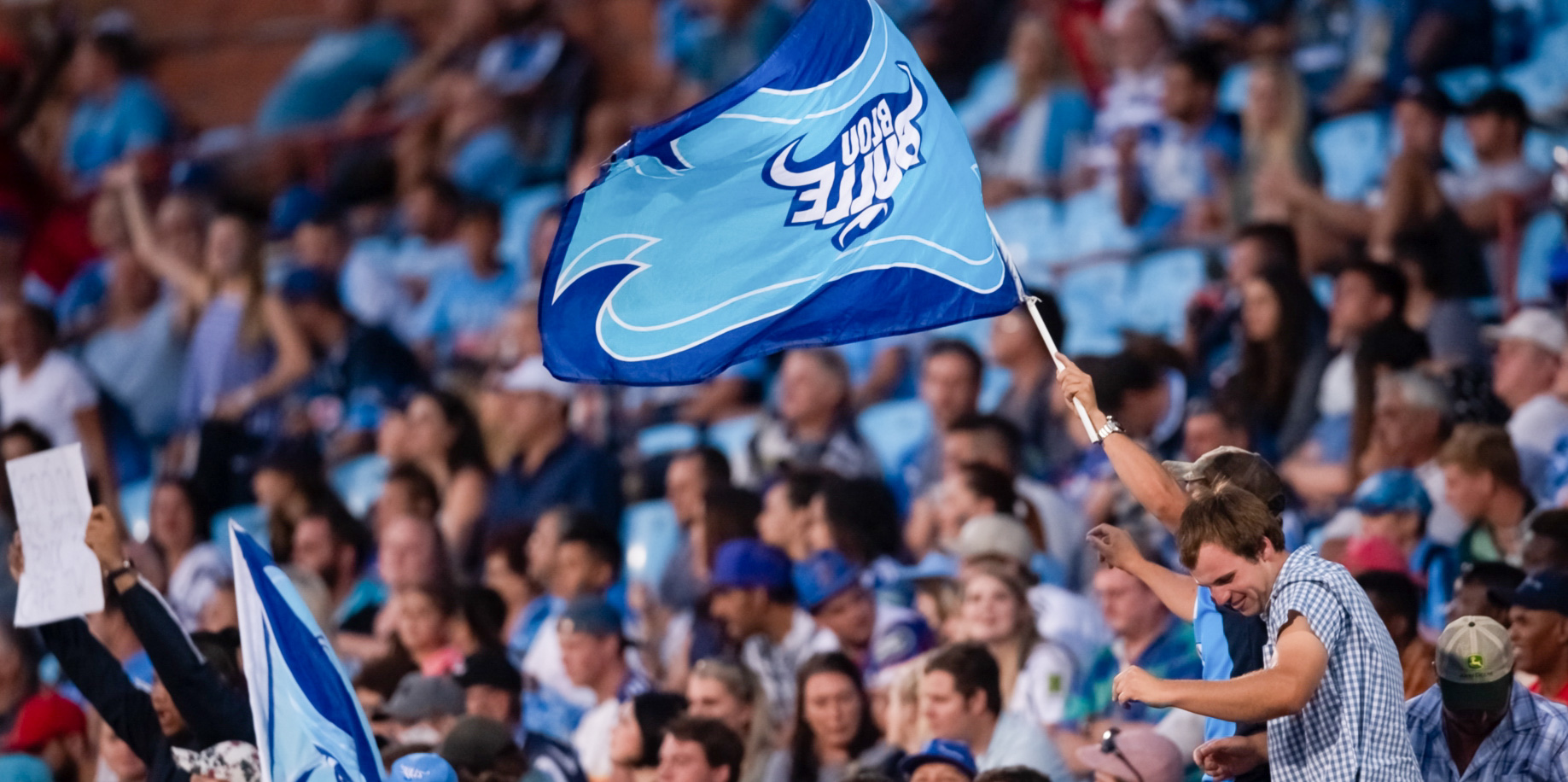 Vodacom Bulls ready for 'Last Dance' against Phakisa Pumas this weekend
Chris Smith will earn his first start at flyhalf when the Vodacom Bulls host the Phakisa Pumas in their final Vodacom Super Rugby Unlocked match at Loftus Versfeld on Saturday afternoon.
The inclusion of Smith means the incumbent Morné Steyn gets a well-deserved break with Clinton Swart providing cover off the bench. The rest of the backline remains unchanged.
Amongst the forwards, Springbok flank Arno Botha will wear the No 7 jersey, with Elrigh Louw dropping out of the match day squad. Corniel Els starts at hooker with Joe van Zyl on the bench in a direct swap as incumbent Johan Grobbelaar is still nursing an injury.
"Due to the pandemic effecting proceedings and the match between the DHL Stormers and Cell C Sharks being cancelled, we find ourselves in a more fortunate position than expected," said Jake White, the Vodacom Bulls' Director of Rugby.
"Even though this is not an ideal situation for the tournament and the teams, we all understand that the safety and well-being of all involved comes first."
Phakisa Pumas coach Jimmy Stonehouse made wholesale changes to his team for their final Vodacom Super Rugby Unlocked fixture against the Vodacom Bulls in Pretoria on Saturday, with the side showing seven changes to team that faced the Cell C Sharks in their last match late in October.
The Lowvelders will start the match with a new front row in HP van Schoor (hooker), Morgan Naude and Ruan Kramer (props), while Phumzile Maqondwana (flanker) and Willie Engelbrecht (No 8) will start in the loose trio.
The two changes in the backline are at scrumhalf, where Chriswill September replaces Ginter Smuts, who has been included among the replacements bench, and at wing where Luther Obi comes in for the injured Neil Maritz.
The teams:
Vodacom Bulls: 15 David Kriel, 14 Travis Ismaiel, 13 Stedman Gans, 12 Cornal Hendricks, 11 Kurt-Lee Arendse, 10 Chris Smith, 9 Ivan van Zyl, 8 Duane Vermeulen (captain), 7 Arno Botha, 6 Marco van Staden, 5 Ruan Nortje, 4 Walt Steenkamp, 3 Trevor Nyakane, 2 Corniel Els, 1 Jacques van Rooyen. Replacements: 16 Joe van Zyl, 17 Gerhard Steenekamp, 18 Marcel van der Merwe, 19 Sintu Manjezi, 20 Nizaam Carr, 21 Embrose Papier, 22 Clinton Swart, 23 Marco Jansen van Vuren.
Phakisa Pumas: 15 Devon Williams, 14 Luther Obi, 13 Erich Cronje, 12 Wayne van der Bank, 11 Etienne Taljaard, 10 Theo Boshoff, 9 Chriswill September, 8 Willem Engelbrecht, 7 Phumzile Maqondwana, 6 Francois Kleinhans, 5 Pieter Jansen van Vuren (captain), 4 Darrien Landsburg, 3 Ruan Kramer, 2 HP van Schoor, 1 Morgan Naude. Replacements: 16 Marko Janse van Rensburg, 17 Ig Prinsloo, 18 Brandon Valentyn, 19 Daniel Maartens, 20 Ginter Smuts, 21 Ali Mgijima, 22 Tapiwa Mafura, 22 Liam Hendricks.
Match information – Vodacom Bulls v Phakisa Pumas
Date: Saturday, 21 November 2020
Time: 14h00
Venue: Loftus Versfeld, Pretoria
Referee: Aimee Barrett-Theron
Assistant Referees: Rasta Rasivhenge, Cwengile Jadezweni
Television Match Official: Marius van der Westhuizen
TV: SuperSport Grandstand and Rugby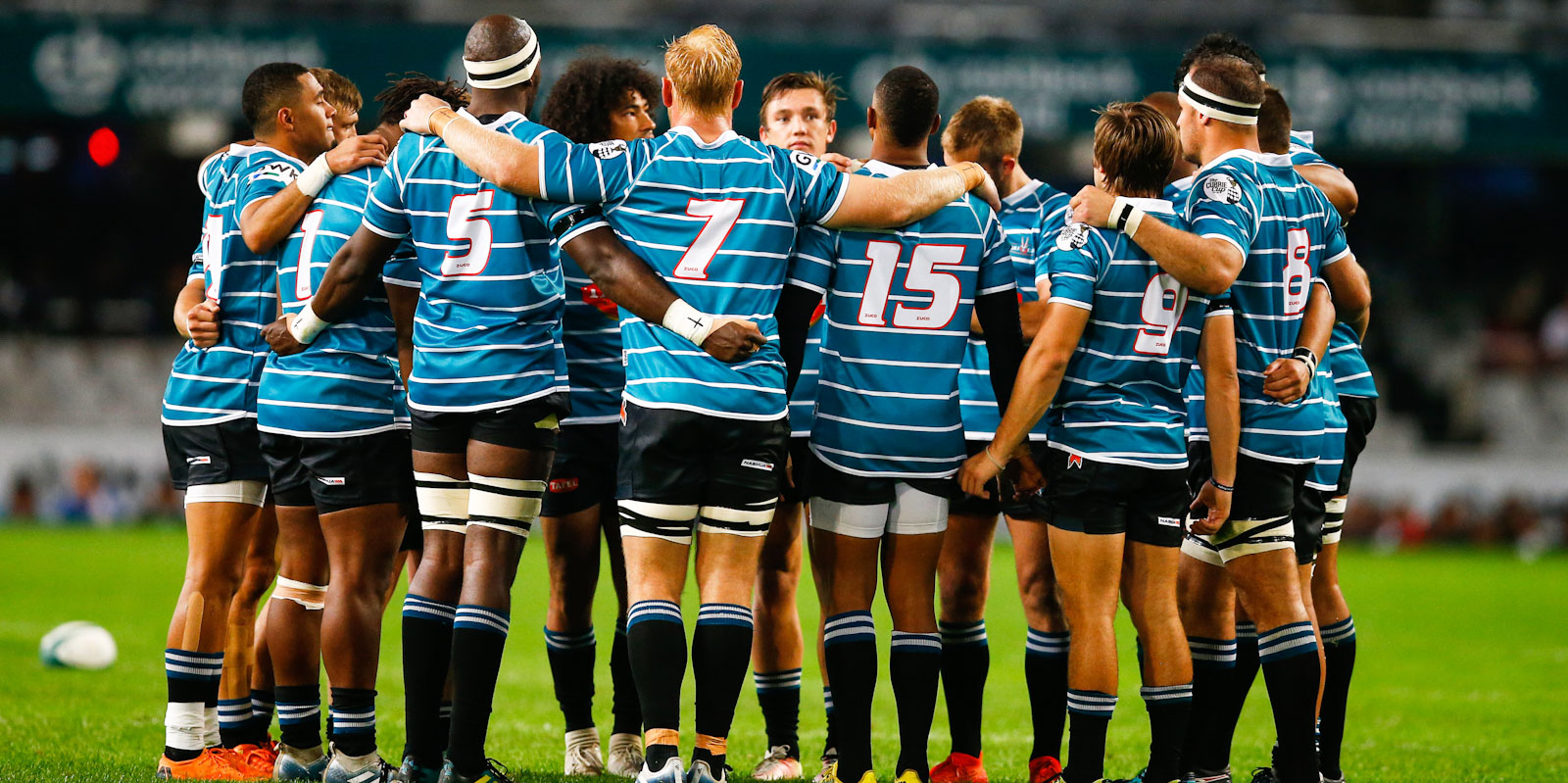 Four changes for Toyota Cheetahs' derby against neighbouring Tafel Lager Griquas
The Toyota Cheetahs team for their final Vodacom Super Rugby Unlocked match, against Tafel Lager Griquas in Bloemfontein on Saturday afternoon, show a number of changes.
In the backline, Rhyno Smith comes in at right wing, while Howard Mnisi is entrusted with the No 13 jersey.
There are also three changes upfront for the Free State outfit, with Hencus van Wyk (tighthead prop) set to make his full debut in place of former Junior Springbok prop Luan de Bruin, while Boan Venter and Charles Marais swap places at loosehead.
Earlier today, Toyota Cheetahs captain Junior Pokomela was ruled out due to injury, with former Southern Kings skipper Aidon Davids taking over at flank. Carl Wegner takes over the Free Staters' captaincy and Chris Massyn has been included on the bench.
The only tweak to Tafel Lager Griquas' starting side, that came so close to a victory last week against the Cell C Sharks, is at No 8 where Carl Els comes in for Johan Momsen.
There is also one change on the extended replacements bench, with André Swarts coming in for utility back Ashlon Davids.
The teams:
Toyota Cheetahs: 15 Clayton Blommetjies, 14 Rhyno Smith, 13 Howard Mnisi, 12 Frans Steyn, 11 Rosko Specman, 10 Tian Schoeman, 9 Tian Meyer, 8 Jeandré Rudolph, 7 Aidon Davis, 6 Andisa Ntsila, 5 Carl Wegner (captain), 4 Ian Groenewald, 3 Hencus van Wyk, 2 Reinach Venter, 1 Boan Venter. Replacements: 16 Jacques du Toit, 17 Cameron Dawson, 18 Khutha Mchunu, 19 Oupa Mohoje, 20 Chris Massyn, 21 Ruben de Haas, 22 Reinhardt Fortuin, 23 William Small-Smith.
Tafel Lager Griquas: 15 Masixole Banda, 14 Ederies Arendse, 13 Harlon Klaasen, 12 Johnathan Francke, 11 Eduan Keyter, 10 Tinus de Beer, 9 Zak Burger, 8 Carl Els, 7 Stefan Willemse, 6 Gideon van der Merwe, 5 Cameron Lindsay, 4 Adré Smith, 3 Ewald van der Westhuizen, 2 HJ Luus, 1 Mox Mxoli. Replacements (from): Monde Hadebe, Andrew Beerwinkel, Madot Mabokela, Ewan Coetzee, CJ Velleman, Theo Maree, André Swarts, Daniel Kasende, Bandisa Ndlovu, Sibabalo Qoma, Ashlon Davids.
Match information – Toyota Cheetahs v Tafel Lager Griquas
Date: Saturday, 21 November 2020
Time: 16h30
Venue: Toyota Stadium, Bloemfontein
Referee: AJ Jacobs
Assistant Referees: Griffin Colby, Paul Mente
Television Match Official: Willie Vos
TV: SuperSport Grandstand and Rugby