Two late tries gave the Free Staters' score a bit of a boost though as the match was much tighter than the final score reflected as they had to claw their way back from a one-point deficit at the break to score 20 unanswered second half points.
The wet conditions made handling difficult and put extra emphasis on tactical awareness, while it also laid a platform for the forwards to get stuck in.
The home team probably had the better of the situation, dominating in the scrums and successfully fielding an aerial assault on their back trio from the men from the Northern Cape.
In the end, tries by Andisa Ntsila (flanker), Howard Mnisi (outside centre), Ruben de Haas (replacement scrumhalf) – all from clever attacking kicks – and Jeandré Rudolph, from a good lineout move, ensured a bonus point victory for the Free Staters at the Toyota Stadium on a day where both teams' kickers struggled with their aim at times.
The Toyota Cheetahs' discipline let them down at crucial times, which allowed Tinus de Beer (flyhalf) to keep the scoreboard ticking over for Tafel Lager Griquas and they were in a deserved 9-8 lead at the break.
The home team were out of the blocks the fastest though, with Ntsila scoring a well-worked try in the third minute after Tian Meyer (scrumhalf) exploited the space down the blind side with a good grubber, and Rosko Specman dribbling it further before Ntsila fell on the ball.
De Beer and his opposite number, Tian Schoeman (flyhalf), traded penalty goals and with 20 minutes gone, the home team were in the lead by 8-3. But the Tafel Lager Griquas pivot had three more shots at goal in the second quarter, slotting two and missing a monster kick of more than 50m, to take his team into the lead at the break.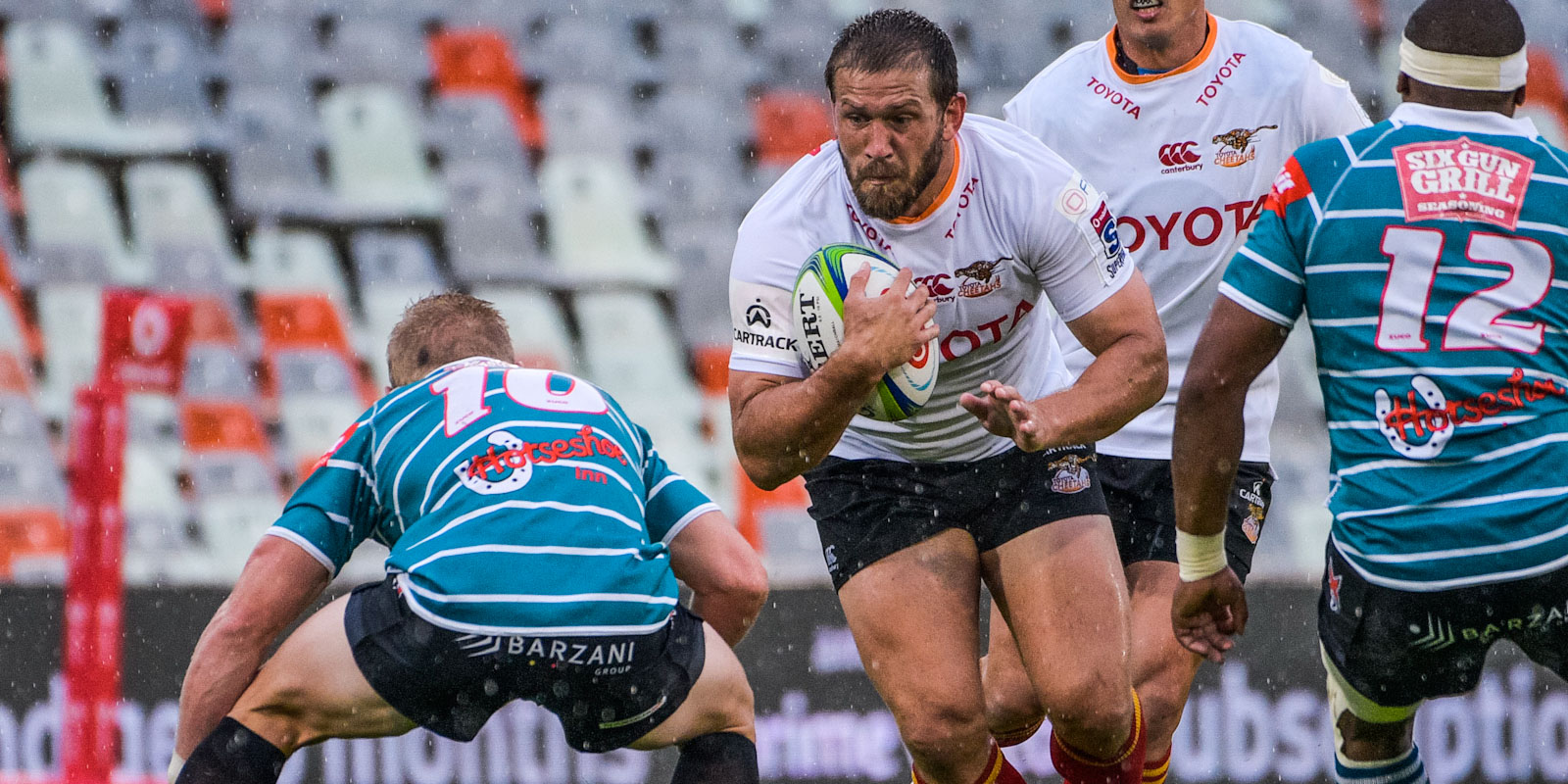 Almost 10 minutes into the second half, Mnisi scored his side's second try which put the Free Staters back in the lead by 13-9 – a position they never relinquished, but also failed to improve on with the visitors thwarting a number of attacking mauls midway through the second half.
With their maul not really working, the Toyota Cheetahs decided to have a shot at goal at around the hour mark, which Schoeman landed to increase the home team's lead to 16-9.
With the pressure increasing on the visitors as they struggled to get their hands on the ball, the Toyota Cheetahs scored two late tries to put the result beyond any doubt, first with De Haas dotting down after another "hack ahead", before Rudolph had the final say with his five-pointer from a clever lineout move.
Scorers:
Toyota Cheetahs 28 (8) – Tries: Andisa Ntsila, Howard Mnisi, Ruben de Haas, Jeandré Rudolph. Conversion: Reinhardt Fortuin. Penalty goals: Tian Schoeman (2).
Tafel Lager Griquas 9 (9) – Penalty goals: Tinus de Beer (3).