The Springbok Women's prop, who is a qualified lawyer, burst on the international rugby scene in 2018 making her Springbok Women's debut on the team's European Tour – where she captained the side against Spain – and representing the Springbok Women's Sevens team in the Rugby World Cup Sevens in San Francisco.
She later went on to captain the Springbok Women's team to a comprehensive series victory in the Rugby Africa Women's Cup in 2019 – which served as the 2021 Rugby World Cup qualifier – and in their local Test matches against Spain and Scotland.
Latsha's strong presence in the scrums and in general play attracted interest from Spanish Club SD Eibar, and earlier this year, she made history by becoming the first professional South African women's 15s rugby player.
Her remarkable achievements, her determination to be best player she can be and her inspirational qualities, make Latsha the last of the 10 Springbok Women's 'Unstoppables'.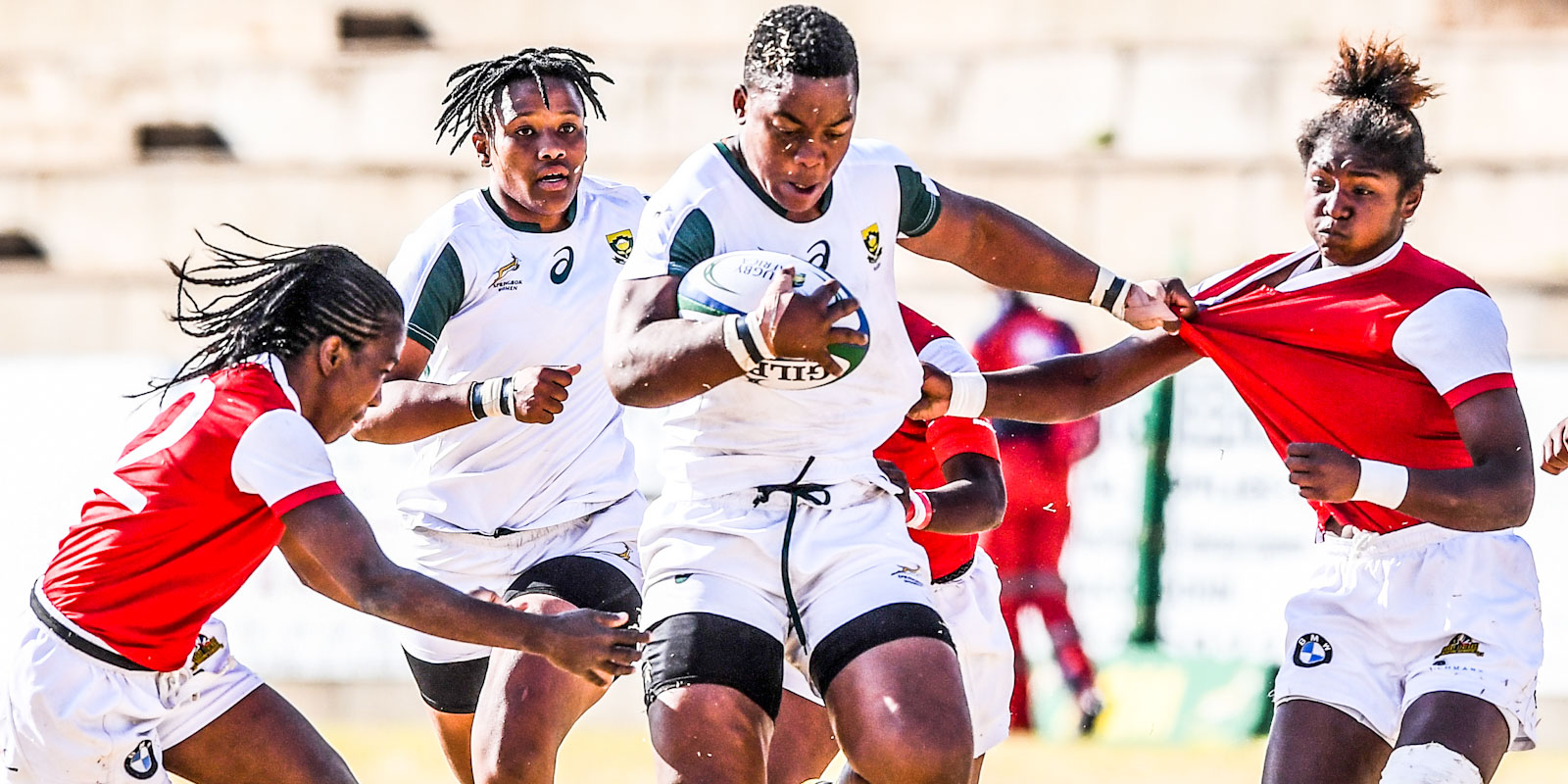 The 'Unstoppables' is the second phase of World Rugby's 'Try and Stop Us' women's rugby campaign, which was launched in 2019 with the objective of lifting the profile of women's rugby, and attracting new fans, players and investors to the game.
"I'm living evidence that nothing is impossible and that your surroundings should not limit the size of your dreams," said Latsha. 
"Rugby has given me a voice, the courage to question certain norms and allowed me to impact the lives of young boys and girls positively.
"I have also honed leadership skills and learned perseverance, dedication and diligence.
"More importantly I have learned to be selfless in everything that I do, putting aside personal gain and focusing on the betterment of others through rugby."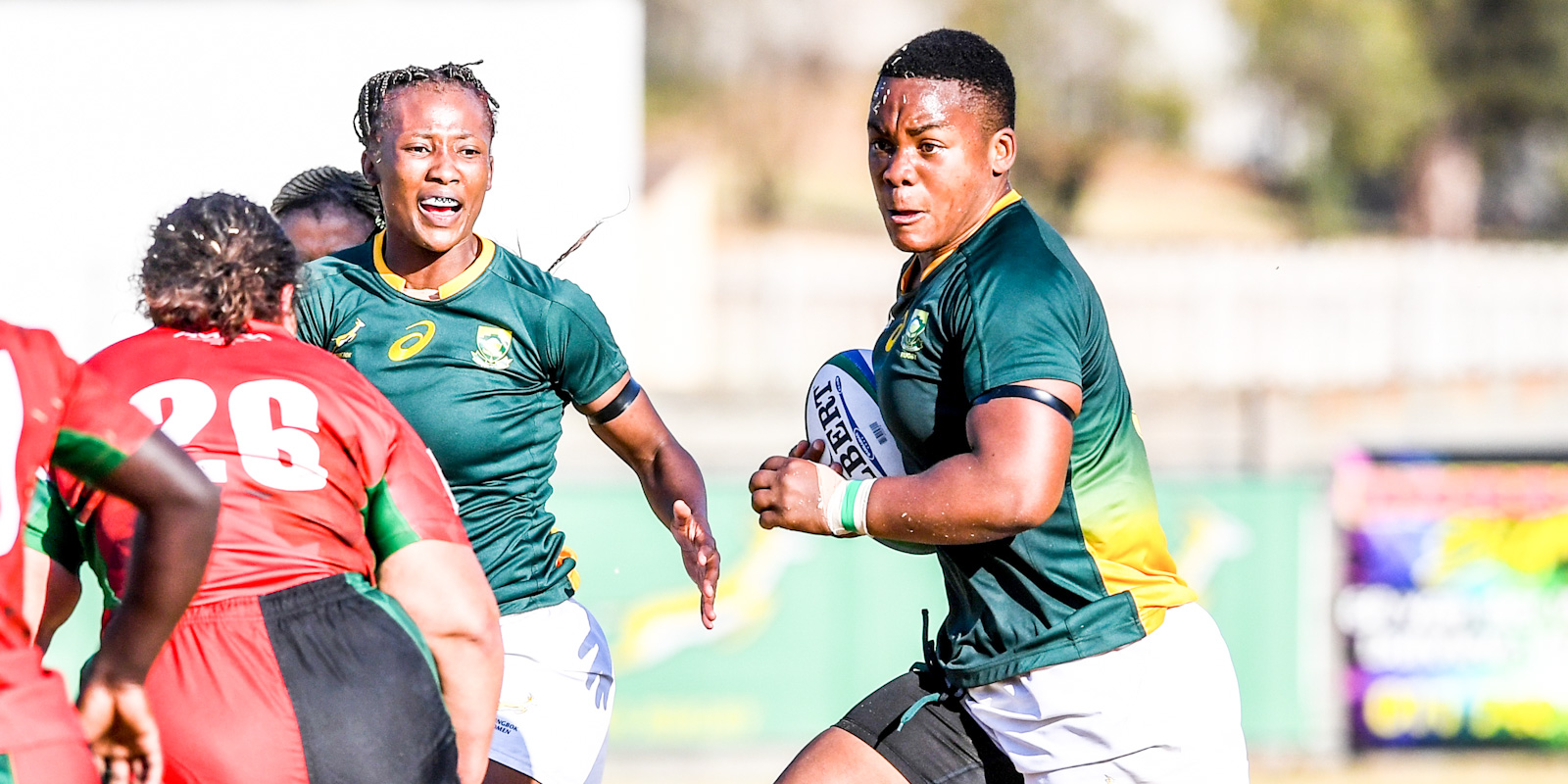 Latsha, who was also named as one of 12 Rugby Africa Women's Unstoppables earlier this year, was only exposed to rugby at university level, but her passion for the game and professional approach to her training has seen her establish herself as one of the top players in the country.
"My community (Khayelitsha) is a vibrant soccer community," she said. "However, rugby has slowly gained some interest over time, as there is now a women's club based in my community.
"But my first ever encounter with rugby came briefly through the VUKA development programme run by the SA Rugby Legends Association.
"I took up the sport seriously that same year in my first year of studying at the University of the Western Cape."
Like many of her team-mates Latsha's rugby journey has had its challenges.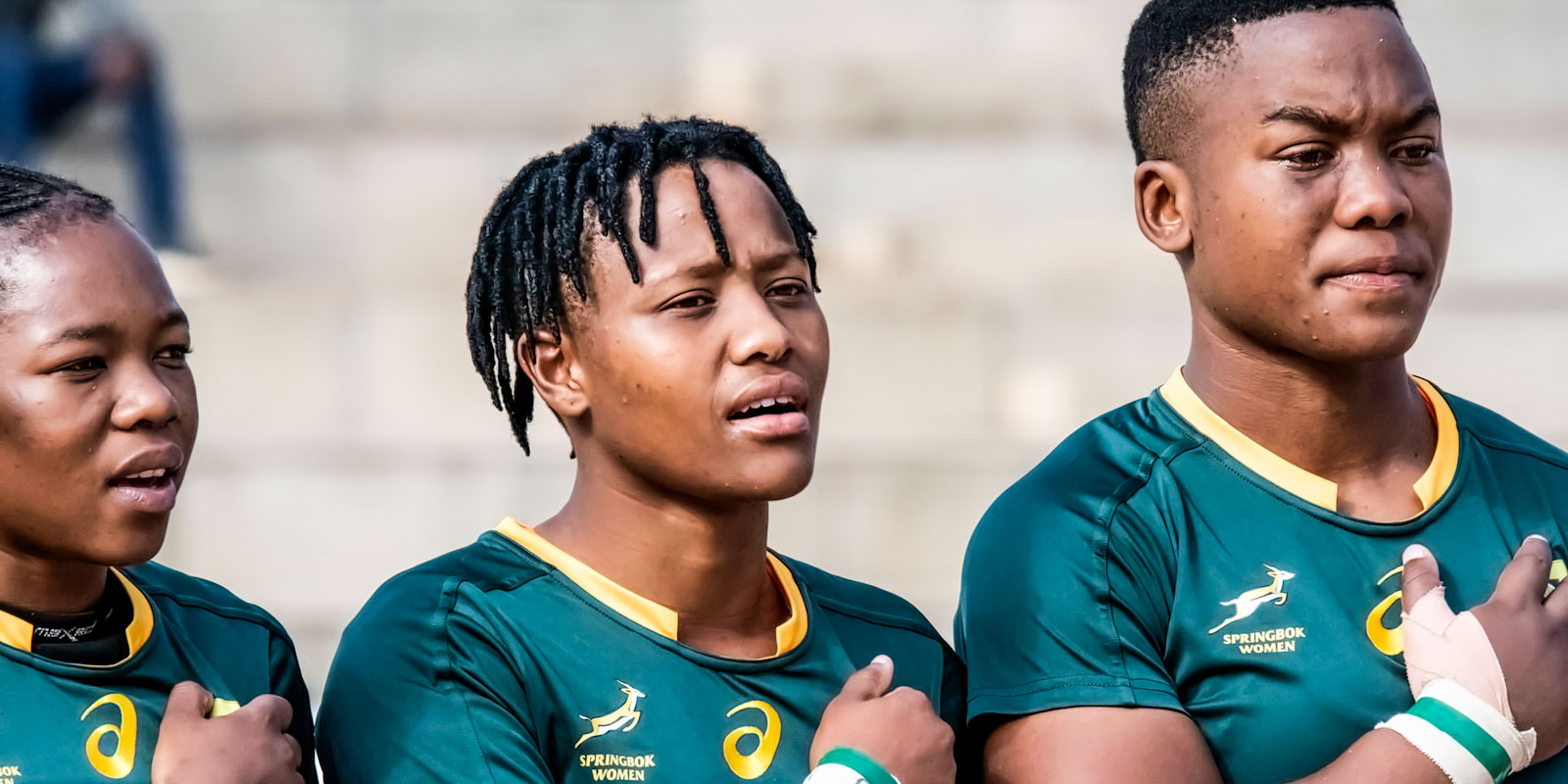 "The biggest challenge for me is the perceptions that society has about women who play rugby," said Latsha.
"I have had to overcome negative comments because of my muscular build and because I play rugby.
"Women's rugby is not as popular as the men's game and this requires me to work tremendously hard to prove myself and my worth."
With a few big achievements to her name already, it is no surprise that Latsha's next target is a spot in the Springbok Women's team at the 2021 Rugby World Cup in New Zealand.
"The most imminent goal is to compete in the World Cup next year," said Latsha. "And secondly I would like to continue plying my trade abroad and opening up doors for many others.
"I would also like to continue to work towards becoming a key figure in rugby in Africa and the world, and ultimately make a significant contribution to the development of Women's rugby globally."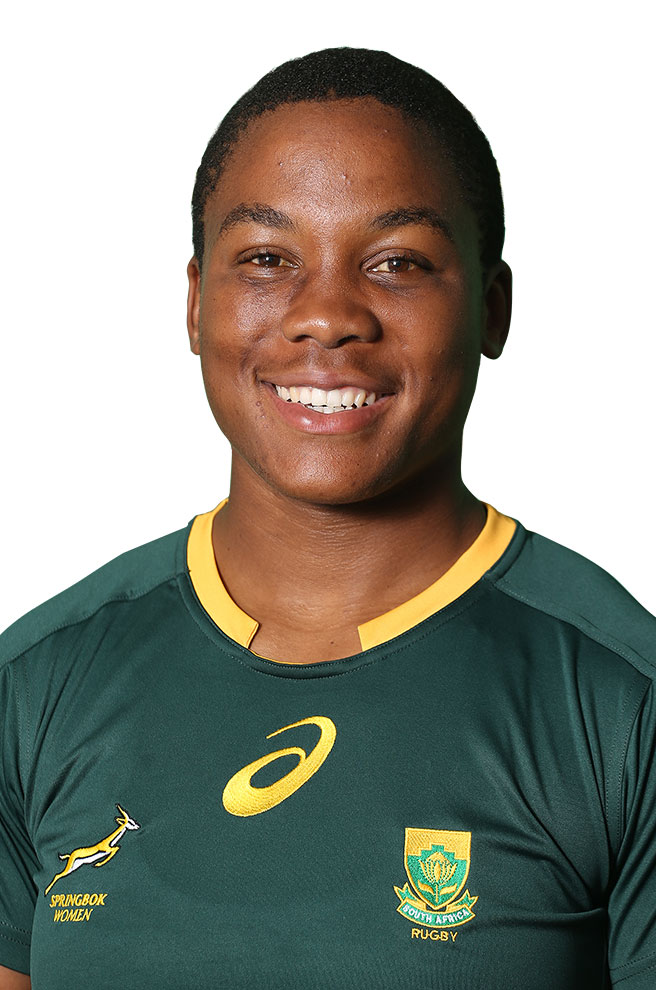 Q&A with Babalwa Latsha:
Favourite food: Umphokoqo (a traditional crumbly maize meal simmered in water and served with sour milk).
Main interests outside of rugby: Motivational speaking, gender equity advocacy, mentoring, coaching and writing.
Role models: My mentor Lwazi Mzozoyana and Tendai Mtawarira (Rugby World Cup-winning Springbok prop). Lwazi has a great passion for women's rugby and seeing women in rugby succeed. He has empowered me by providing access to platforms that advance the type of person that I am. And "Beast", even in retirement, continues to make significant differences in the lives of many across Africa through his influence and organisation.
Career highlight: Becoming the first ever professional women's 15s rugby player in Africa and captaining the Springbok Women to 2021 Rugby World Cup qualification.