Jantjies and Koch were named on a replacements bench featuring a more traditional five-three split between forwards and backs, and the players were confident in the coaches' decision to move away from the six-two split and said the most important factor for them was to do everything they could to close out the match.
A victory for the Springboks would put them back on course in the Castle Lager Rugby Championship after defeating New Zealand in Nelspruit and then suffering a disappointing loss against the All Blacks in Johannesburg.
It would also give them the confidence boost they need as they prepare to face Australia in Sydney next weekend and then Argentina in Buenos Aires before returning to Durban for their closing match of the tournament, against Los Pumas on Saturday, 24 September.
"I don't think the five-three split on the bench will have a massive impact," said Koch.
"Each player has a role to play, and they know what they have to do when they are on the field, so we'll go out there and do our best.
"It is going to be very important in the next few games to maintain the intensity with which we want to play and ensure that we build on what the starting team does so that we can close out the matches and hopefully win."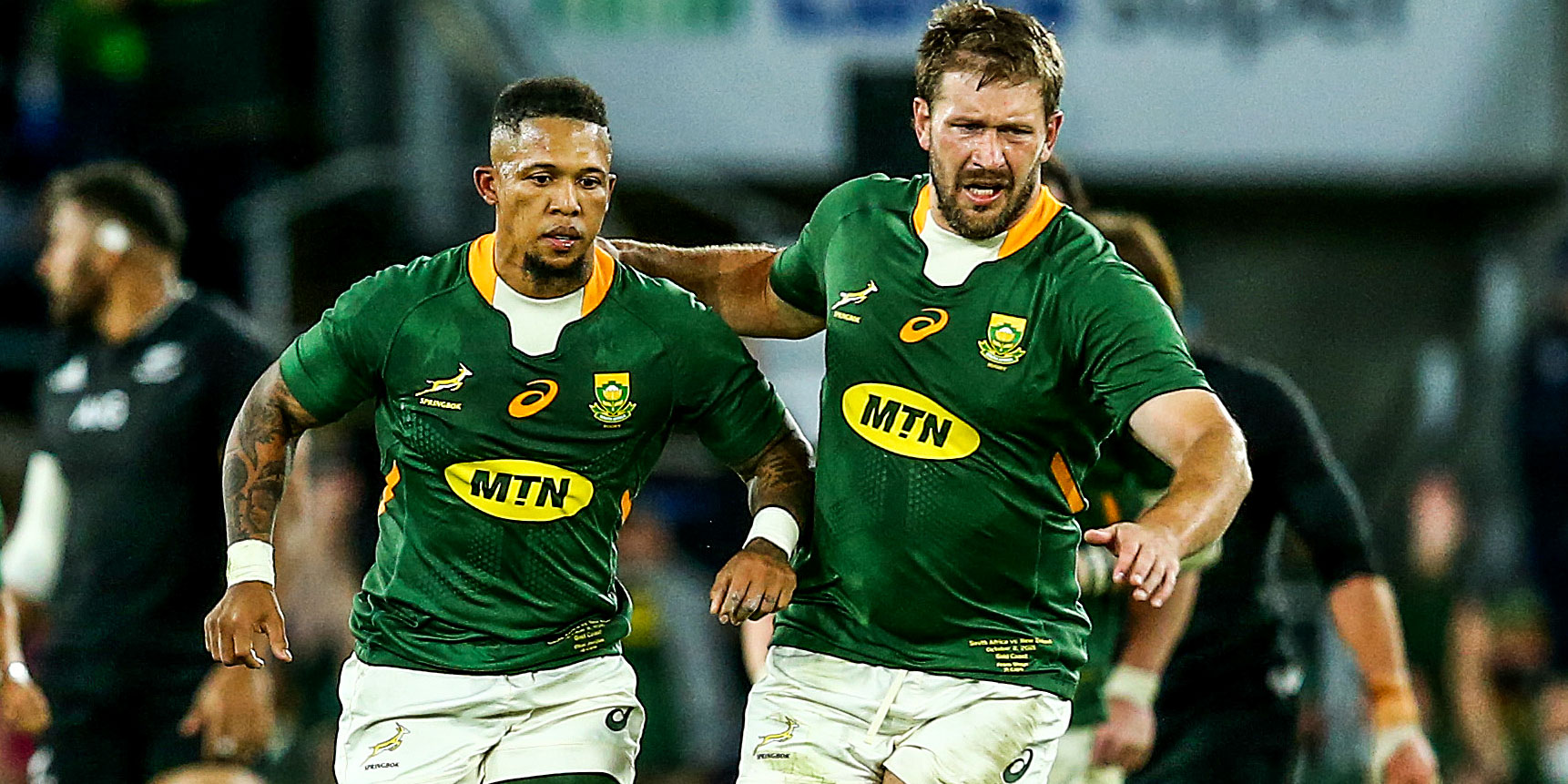 Jantjies also stressed the importance of the players from the bench making an impact: "The bomb squad is all about how we support the 15 guys who start the match and to fulfill our roles as part of the strategy in terms of how we want to finish the game.
"We are all on the same page, and in the end, it is up to each individual to do what they have to when they take the field."
Jantjies and Koch expected the Boks to be tested in the backline and up-front, saying Australia had quality players who have been around the block over the years, as well as talented youngsters. They also said the fact that the Springboks have not beaten Australia at home since 2013 was a testament to the quality of the Wallabies over the years.
"We haven't beaten them in Australia in years, so this is an opportunity for us to grow as a team this weekend," said Jantjies.
"Hopefully whatever we planned will come off this weekend."
Commenting on what they expected from the hosts at flyhalf, Jantjies said: "Last year Quade Cooper was in their team, and he brought experience, and I don't think it will be any different with Bernard Foley here now. He's an experienced player and he played against us before, so we'll have to adapt to what he brings to the game."
Jantjies was delighted to get a run off the bench, especially after having very little game time this year following his return from shoulder surgery and said: "I played 40 minutes against Wales, so it is nice to be back on the park. I've worked hard in the last four to five weeks to stay game ready, so I am feeling good and looking forward to the match."
Zoning in on the scrums ahead of Saturday's vital encounter, Koch said: "Australia have a very good pack and quality forwards on the bench as well, so we know we will be tested. But our focus is on our game and where we can improve following the Tests against New Zealand. It is going to be a nice battle between the two packs, and we are expecting a big challenge."