The visitors from the Southern Cape were too strong for the home team at Olen Park, outscoring their hosts by six tries to two, to ensure they finish the season unbeaten and with a new trophy heading to George.
Amanda Klassen (left wing) scored twice for the Eagirls, while Antoneica Hannies (fullback) added three conversions to her try for a personal points tally of 11.
Verana van Heerden (left wing) was the Leopards' top-scorer, with a try and a conversion.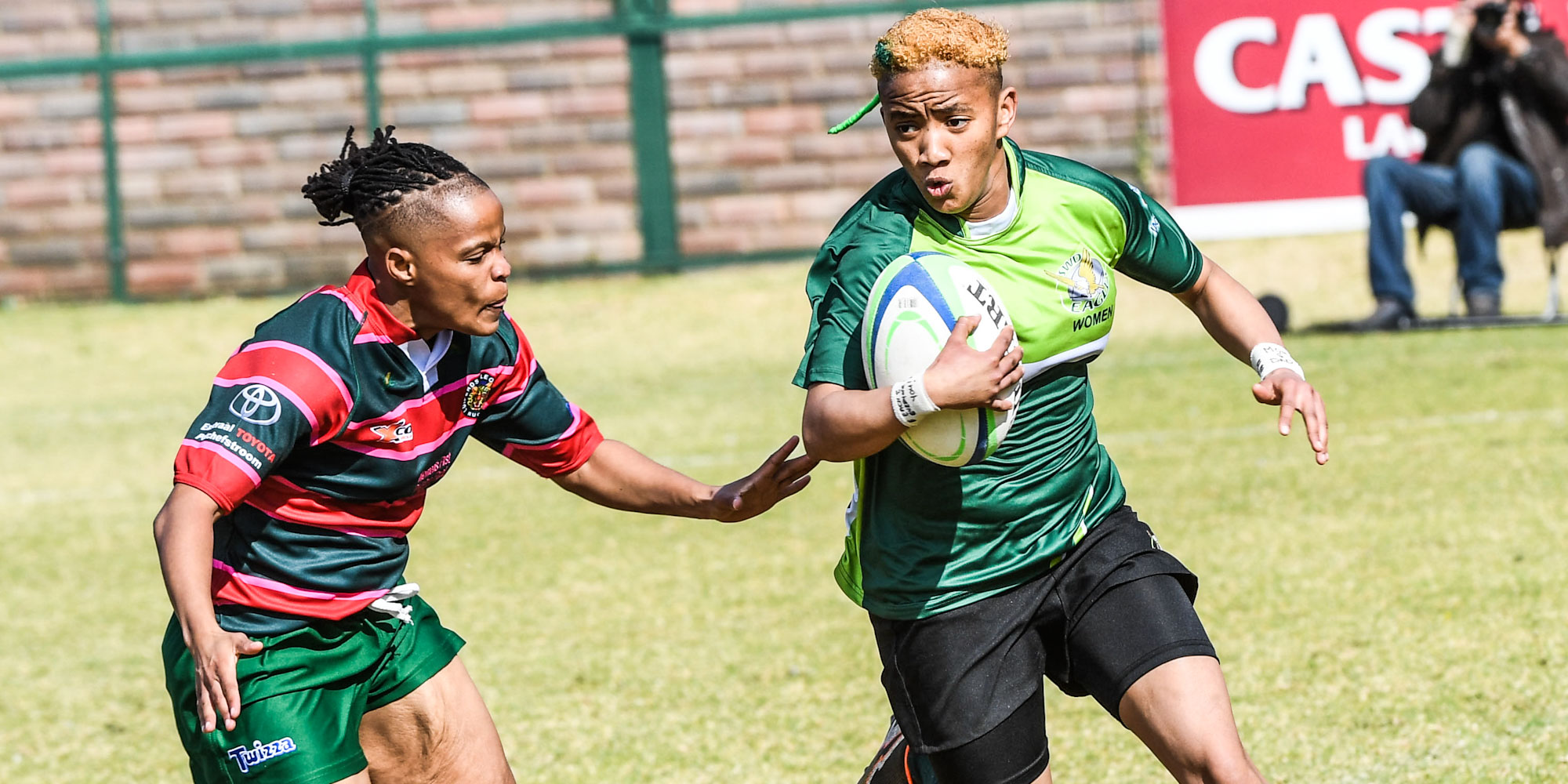 The Leopards were dealt an early blow when they lost their hooker, Thembakazi Fulela, to injury during the opening exchanges, but they managed to hang in and at the break, the visitors led by only 12-7.
Discipline was also an issue for the team from Potchefstroom as two of their players, Dinki Van Reenen (flanker) and Buhle Mkrabalala (centre), were yellow carded during the final.
The visitors pulled away after the break, adding a further four tries to their tally while they restricted the Leopards to only one more five-pointer to ensure the SWD team finish the season in style.
Scorers:
Leopards 14 (7) - Tries: Verana van Heerden, Buhle Mkrabalala. Conversions: Izel Cilliers, Van Heerden.
SWD Eagirls 36 (12) - Tries: Amy Klaasen, Tanya Scholtz, Amanda Klassen (2), Nicolene Barendse, Antoneica Hannies. Conversions: Hannies (3).