Springbok Women fullback, Nadine Roos, said they were heartened by a number of aspects in their play against the Sakura XV and upon reflection realised that they were also playing against themselves as well as their Japanese host's last weekend.
They had a sober look at that performance and is determined to produce the type of performance that will yield a winning effort and some comfort that they are indeed on track with their Rugby World Cup preparations later this year when they meet Japan in the Kamugaya Rugby Stadium come Saturday.
"We certainly had our chances and created opportunities, but those last passes were either not made or delivered poorly and, in the process, we butchered some tries. There is no reason why we cannot create such opportunities again and if we execute better, it will bring us tries," said Roos, who will again be a threat from the back.
"There were a number of factors that hampered our effort and to be honest to ourselves, not all of those came from pressure by Japan, but rather our own shortcomings in skill execution. We are better than that, so will approach Saturday's test with a positive approach," Roos said.
"We have seen Japan play as well and how they approach the game, so this time we will be better prepared. They like to defend from the outside in and cramp us where they gang tackled us and tried to steal the ball. That created some space in the wider channels, but again, we could not exploit that. Our kicking game will also be a factor this weekend, especially if we execute well," she predicted.
"The heat will be something we have to content with on Saturday. This week's sessions were brutal, this is a heat we have not experienced before, even your feet feel like they are on fire when you run around. This is not Durban's hot and humid, this is something completely different," she explained.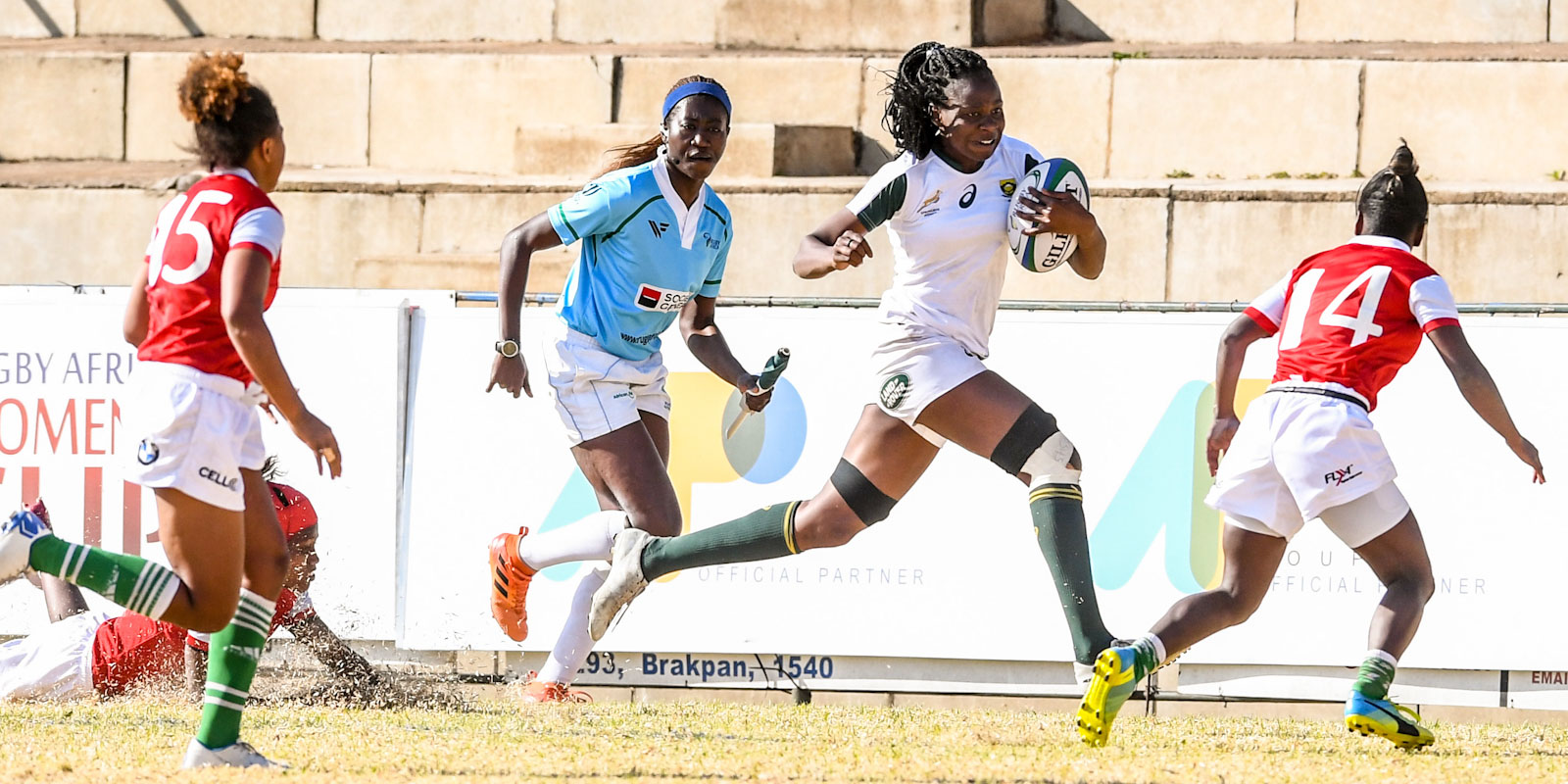 For Rights Mkhari, who made a return to play off the bench in the second half in Kamaishi, Japan was a good measurement to test their preparations.
"I don't think the matches in the Africa Cup tested our abilities to the fullest," the lock said.
"We are close to Japan on the world rankings, and they are our level and where we want to play. This is a good test for us and this week's preparation in Kumagaya was good.
"We made some tweaks after what happened last weekend and I think we will reap the rewards. Much of the issues were self-inflicted, so we sorted those out."
Mkhari will make her first start for the team since 2019 and for the Limpopo-raised player, it is something she will embrace with open arms.
"I have not started since 2019 due to a number of reasons, but I am very happy that I am back in that privileged position now," she said.
"We know we have the support of South Africans back home and will play our hardest to make them proud. We want to thank everyone for the encouragement we receive from home and are determined to bring the win home on Saturday.
"But despite the result this weekend, the important thing will be for us to leave Japan a better team as the one that arrived last week. Then the tour will have real meaning."
Kick-off for Saturday's match is at 10h45 and the match will be live on SuperSport.