The Betway Next Phase, an exciting three-year initiative which will be spearheaded by SA Rugby's High-Performance Manager for Women's Rugby Lynne Cantwell, will see Betway and SA Rugby embarking on a nationwide endeavour to help develop, upskill and empower coaches in women's rugby.
As a sponsor of SA Rugby and the Springboks, Betway – a Super Group owned brand – have agreed to champion this three-year coaching programme with the national governing body to elevate the level of women's rugby in the country.
The exciting programme officially gets underway next month in the form of in-depth masterclasses conducted by the seasoned Cantwell, who will also be supported by SA Rugby's Director of Rugby, Rassie Erasmus.
"As a brand that has consistently demonstrated its passion towards developing sport in our communities, we are quite excited about the positive impact that the Betway Next Phase will have in our objective of gaining ground in the women's game," said Betway SA Marketing Manager, David Rachidi.
"We have no doubt in the talent that exists in women's rugby and as a result, this programme is specifically designed to help unearth, nurture and lay a solid foundation for sustained success of women's rugby."
The first year of the Betway Next Phase will primarily focus on driving standards in the women's game through promoting good practice and coach education, encompassing both theory and practical executions within the coaches' respective communities.
The coaches who will take part in the programme are Lex de Vos (Eastern Province), Nwabisa Ngxatu (Border), Thomas Chowles (Boland), Laurian Johannes Haupt (Western Province), Timmy Goodwin (Golden Lions), Flash Malinga (Blue Bulls) and Robert Everson (Sharks).
Cantwell, who joined SA Rugby in February 2021 following an illustrious career with the Irish women's national team, heaped praise on the Betway Next Phase programme, saying that attracting coaching experience into the women's game at provincial level was a priority identified early on and that investing in coach development at community level in the women's game was essential to grow the standards of the game at all levels.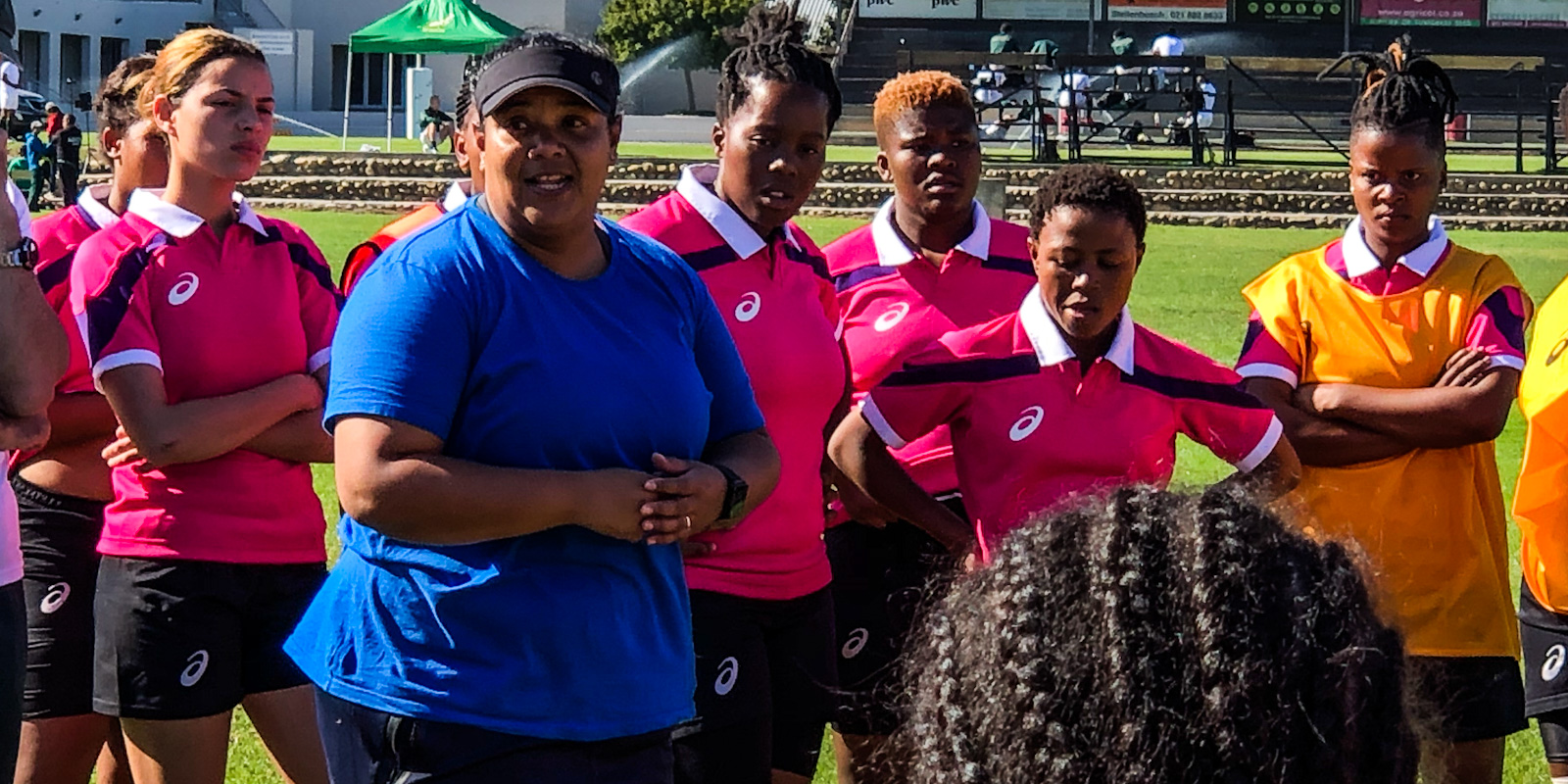 "Our national players spend most of their time at their provinces," said Cantwell.
"Therefor, having access to coaching experience that provides the technical and tactical guidance needed to improve their game sense and core competencies will help to drive the standards in the game significantly.
"These seven coaches have done excellent work post-COVID to prepare their teams to perform in this year's Women's Premier Division and we are excited to join hands with them, with the help of Betway, in this great initiative.
"A further part of Betway's programme will be for each of the seven provinces to design a coach education programme for the women's game. We feel that this is the quickest and most sustainable way of developing the standards of the women and girls game on the ground in the community game and we are excited to see the impact it has."
Thanking Betway for their continued support of rugby through their partnership, SA Rugby President, Mr Mark Alexander, said he had no doubt that the Betway Next Phase would achieve its goal of aiding the development of women's rugby in South African communities and ultimately, lay solid building blocks towards the success of the women national teams.
"Women's rugby and the growth of the game amongst females have been key strategic area for us in recent years, and to have one of our sponsors in the form of Betway come on-board and assist, is just wonderful," said Mr Alexander.
"We are serious about women's rugby and Lynne has been superb since joining us more than a year ago. Both our national women's teams are involved in Rugby World Cups this year and in the last two seasons, our Women's Premier Division competition has consistently delivered rugby of the highest standard.
"With Lynne's passion and knowledge, and the assistance of Betway, we can now take the women's game to a new level, and we are very excited about this new venture. I want to thank Betway for getting actively involved in the game."
Also expected to share their inspirational knowledge and encouragement in the programme are Betway rugby ambassadors and former Springbok captains Victor Matfield and Jean de Villiers, as well as SuperSport anchor Motshidisi Mohono throughout the programme.