Delport will name the final squad of 12 players for the tournament closer to their North African departure on 26 April, with the tournament to be played at Jammel in Tunisia on 29-30 April.
The coach called on an experienced core of players to lead the charge towards victory and a possible entry into the Commonwealth Games with Mathrin Simmers, Eloise Webb, Nadine Roos and Snenhlanhla Shozi all still involved after featuring for South Africa at the 2018 Rugby World Cup Sevens, while Rights Mkhari, Lusanda Dumke, Liske Lategan and Sizophila Solontsi were members of the 2019 HSBC Cape Town Sevens squad, the last time Delport's team played in an official international tournament.
Anacadia Minnaar, Lerato Makua, Alichia Arries, Donelle Snyders and Felicia Jacobs all have Test experience with the Springbok Women's team, but are yet to run out in the sevens code, with only University of Fort Hare student and Border Ladies midfielder, Asisipho Plaatjie, uncapped at international level.
Delport said the training camp will be the last step in their preparations that started in January.
"We have targeted this tournament as it will not only be our return to international sevens after two years of inactivity, but could also open entry to the Commonwealth Games, which will be a huge boost to the profile and the development of the squad as we approach the Rugby World Cup Sevens in September," said Delport.
"For now, this will be the most important tournament of the year for us, and we have this final training camp to ensure all of our systems are perfect."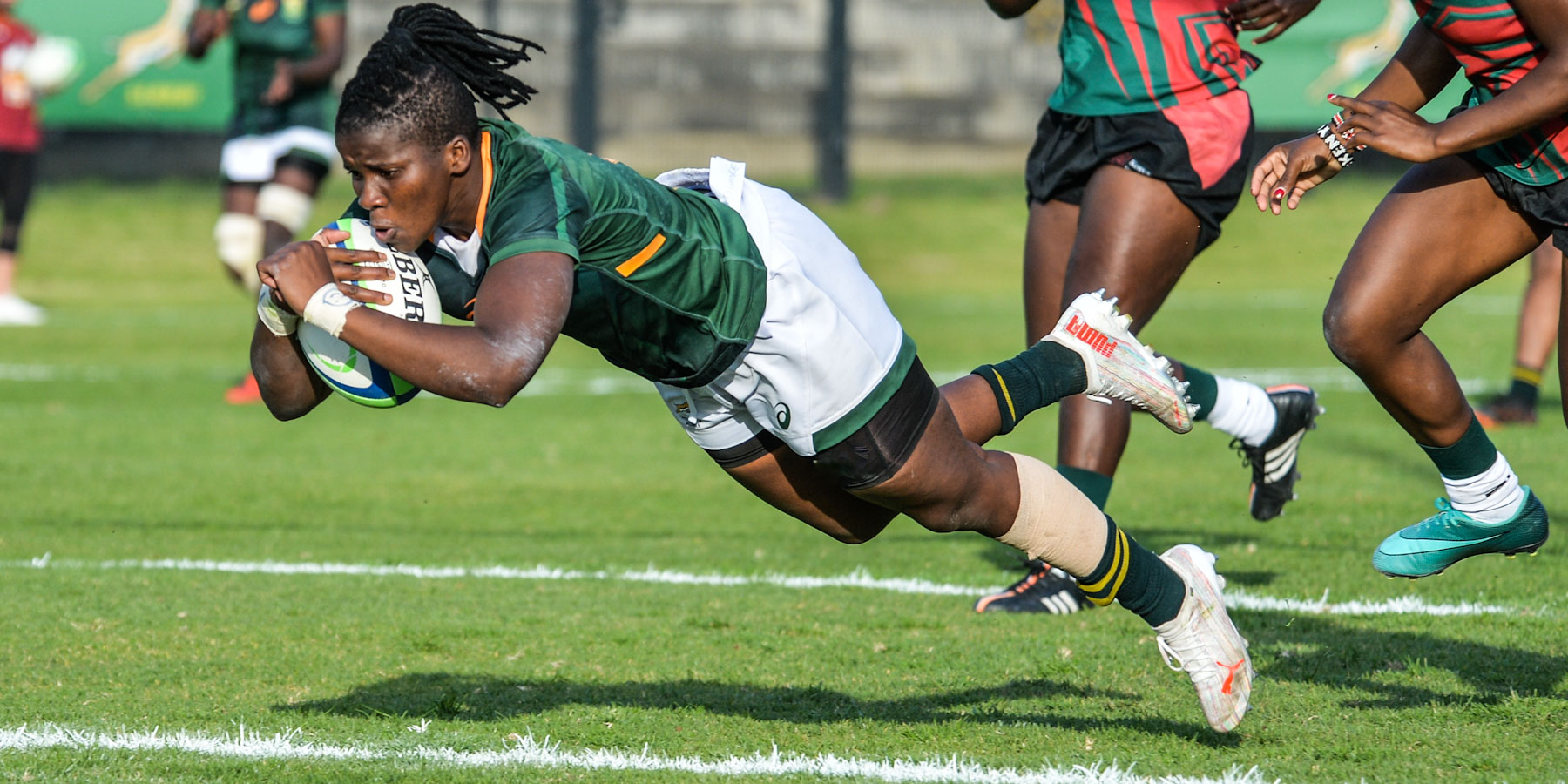 SA Rugby's High-Performance Manager for Women's rugby, Lynne Cantwell, said the often changing landscape of sevens rugby post the COVID-pandemic has opened up more opportunities for the squad, which makes a good start to their season crucial.
"We are being invited to more and more tournaments in 2022 as the sporting landscape opens up around the world and that is fantastic news for the squad," said Cantwell.
"They will continue to develop the more they play, something we are very keen to make possible. We have been confirmed for the HSBC France Sevens in Toulouse in May, and this adds up to give the restart of our programme real meaning.
"It is not only a restart to the sevens programme, but it also gives the players a real opportunity to build careers again and that is amazing, considering where we were a year ago."
South Africa will play in Pool A against Senegal and Zimbabwe; Pool B will be contested by Kenya, Uganda and Zambia; while Tunisia will take on Madagascar and Ghana in Pool C.
The squad will assemble at the High Performance Centre of University of Pretoria on Monday, 18 April and apart from training sessions, they will also play matches against local teams before departure.
The Springbok Women's Sevens training squad: Rights Mkhari, Liske Lategan, Nadine Roos, Lerato Makua, Asisipho Plaatjie, Lusanda Dumke, Snenhlanhla Shozi, Eloise Webb, Mathrin Simmers, Donelle Snyders, Alichia Arries, Felicia Jacobs, Sizophila Solontsi, Anacadia Minnaar.