That is the opinion of No 8 Sizophila Solontsi, who will start in her third match in as many weeks for the Springbok Women, after playing the full 80 minutes in both international encounters in Vannes and Cardiff in the opening weeks.
The nuggety player also proved a handful in the session against England earlier in the week and is looking forward to the friendly against the England Under-20s, to be played at Hazelwood Sports Club in London on Sunday.
Solontzi, who also represented the Springbok Women's Sevens team, has impressed with her physical play during the trip and feels the squad benefitted immensely from the tour already, with Sunday's match pending before they close out the trip at Twickenham next weekend, taking on the Barbarians.
"We bonded nicely during the tour and the time spent together had a productive outcome," said Solontzi.
"The players are starting to understand each other better, both on and off the field, and we are getting on the same page now with regards to our objectives for next year's Rugby World Cup in New Zealand."
The physical element to her play is something the Cell C Sharks player enjoys.
"It was good to be matched up against those big packs of France, Wales and England and realise that we can play with them, that has done our confidence the world of good," she smiled.
There is no chance that the Springbok Women will underestimate the England Under-20 side though and do not look at them as junior players, but rather international players.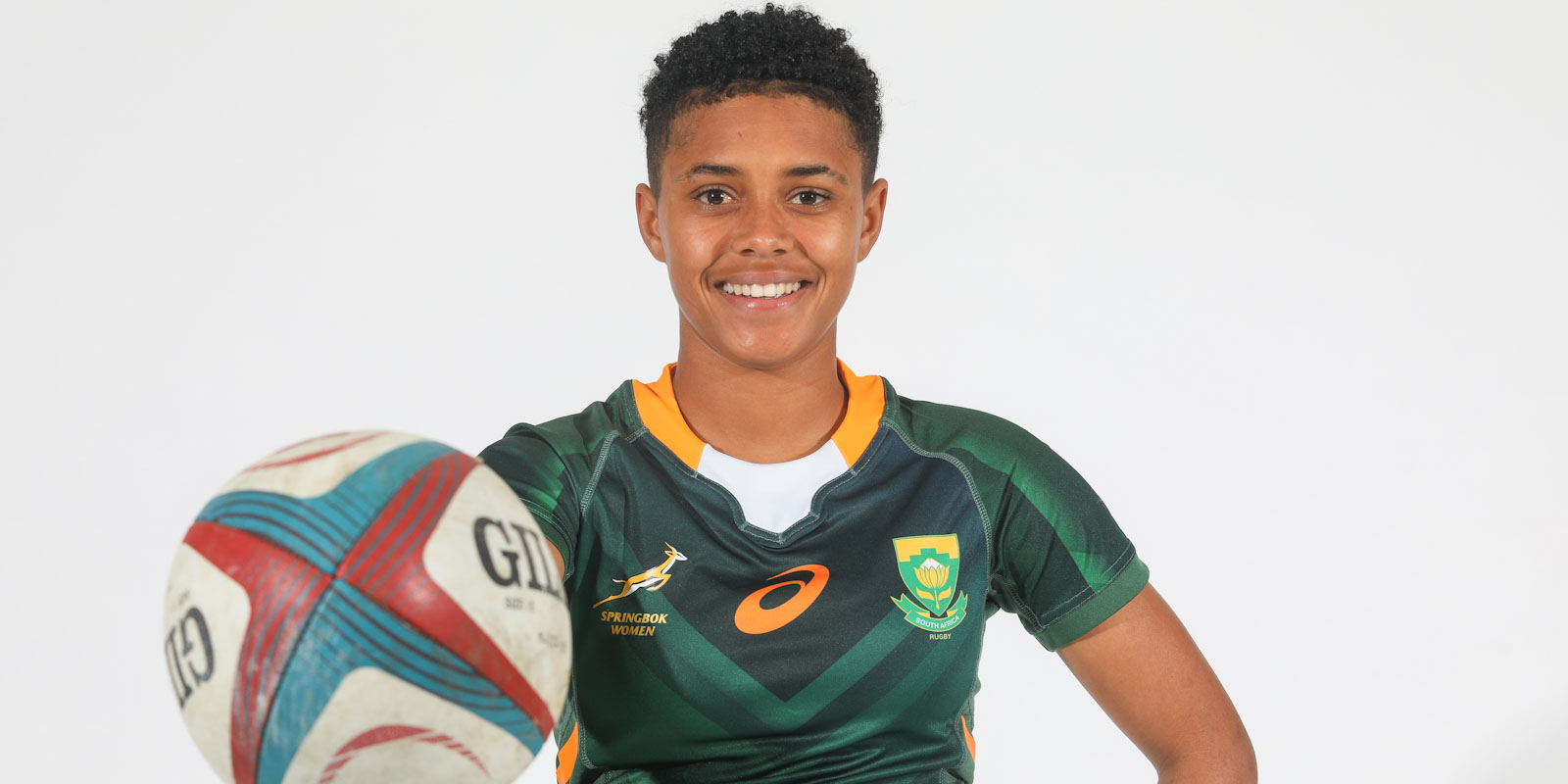 According to Donelle Snyders (fullback), they respect the fact that England are sitting pretty at the top of the world rankings and believe their junior side will be equally adapted.
"It is still England, despite their age, and we respect them. The focus for us will be on our own play and how we execute, and we don't worry too much about the opponents," said Snyders.
Snyders, who was the leading try-score in the Women's Premier Division this year, says she loves playing on the wing, but doesn't mind being seen as a versatile player.
"I love scoring tries – I have pace and I know how to use it, so that is my favourite position," said Snyders, who came off the bench against Kenya twice to earn her two Test caps.
"The great thing for me on this tour was how we developed as players. I learned a lot from Eloise Webb at fullback and her guidance has given me a lot of confidence to emulate what she did at fullback against France and Wales.
"We are putting together something special here and tomorrow will be another step in the right direction, I hope.
"I didn't mind not playing in the opening two matches. Coach Stanley (Raubenheimer) has a plan with every player, and he said he would hand us an opportunity if we worked hard. I am very excited to be playing for my country tomorrow."
The match will be live streamed on www.springboks.rugby.
Match information - South Africa v England U20
Date: Sunday, 21 November 2021
Venue: Hazelwood Sports Club, London
Kick-off: 15h00 (SA time)
Referee: Charlie Gayther (England)
Springbok Women team:
15. Donelle Snyders (DHL WP; 2 caps 0 points)
14. Simamkele Namba (DHL WP; 1 cap, 0 points)
13. Jakkie Cilliers (Leopards; 2 caps, 13 points)
12. Chumisa Qawe (DHL WP; 6 caps, 5 points)
11. Ayanda Malinga (Blue Bulls Women; 4 caps, 15 points)
10. Libbie Janse van Rensburg (Blue Bulls Women; 4 caps, 10 points)
9. Rumandi Potgieter (Blue Bulls Women, uncapped)
8. Sizo Solontsi (Cell C Sharks; 8 caps, 10 points)
7. Catha Jacobs (captain – Blue Bulls Women; 4 caps, 0 points)
6. Ziyanda Ngohlekana (SWD Eagirls; 2 caps, 0 points)
5. Lerato Makua (Blue Bulls Women, 1 cap, 0 points)
4. Bernice Strydom (Boland Dames; 3 caps, 0 points)
3. Monica Mazibukwana (EP Queens, uncapped)
2. Micke Gunter (Cell C Sharks, 1 cap, 0 points)
1. Sanelisiwe Charlie (EP Queens, 2 caps, 0 points)
Replacements:
16. Tanya Scholtz (Guernsey, uncapped)
17. Yonela Ngxingolo (Border Women; 12 caps, 5 points)
18. Amahle Nyoba (EP Queens; 1 cap; 0 points)
19. Rights Mkhari (Blue Bulls Women; 5 caps, 35 points)
20. Roseline Botes (DHL WP, 2 caps; 0 points)
21. Unam Tose (Border Ladies; 5 caps, 0 points)
22. Nadine Roos (Boland Dames; 2 caps, 0 points)
23. Nomawethu Mabenge (EP Queens; 4 caps, 5 points)