Springbok Women's coach Stanley Raubenheimer decided to give playing time to most of the players in the squad who didn't get game time in the Tests against France and Wales, and they didn't disappoint.
Playing with a strong wind in the first half, the Springbok Women made the most of their opportunites, using their pack as a platform to launch a number of very good attacks, with Sizophila Solontsi (No 8) leading the charge.
Janse van Rensburg (flyhalf) scored twice in the first half - in the seventh minute from a strong scrum and again 20 minutes later after a magnificent run that started in her own 22 - while fleet-footed fullback Donelle Snyders also crossed the English try-line.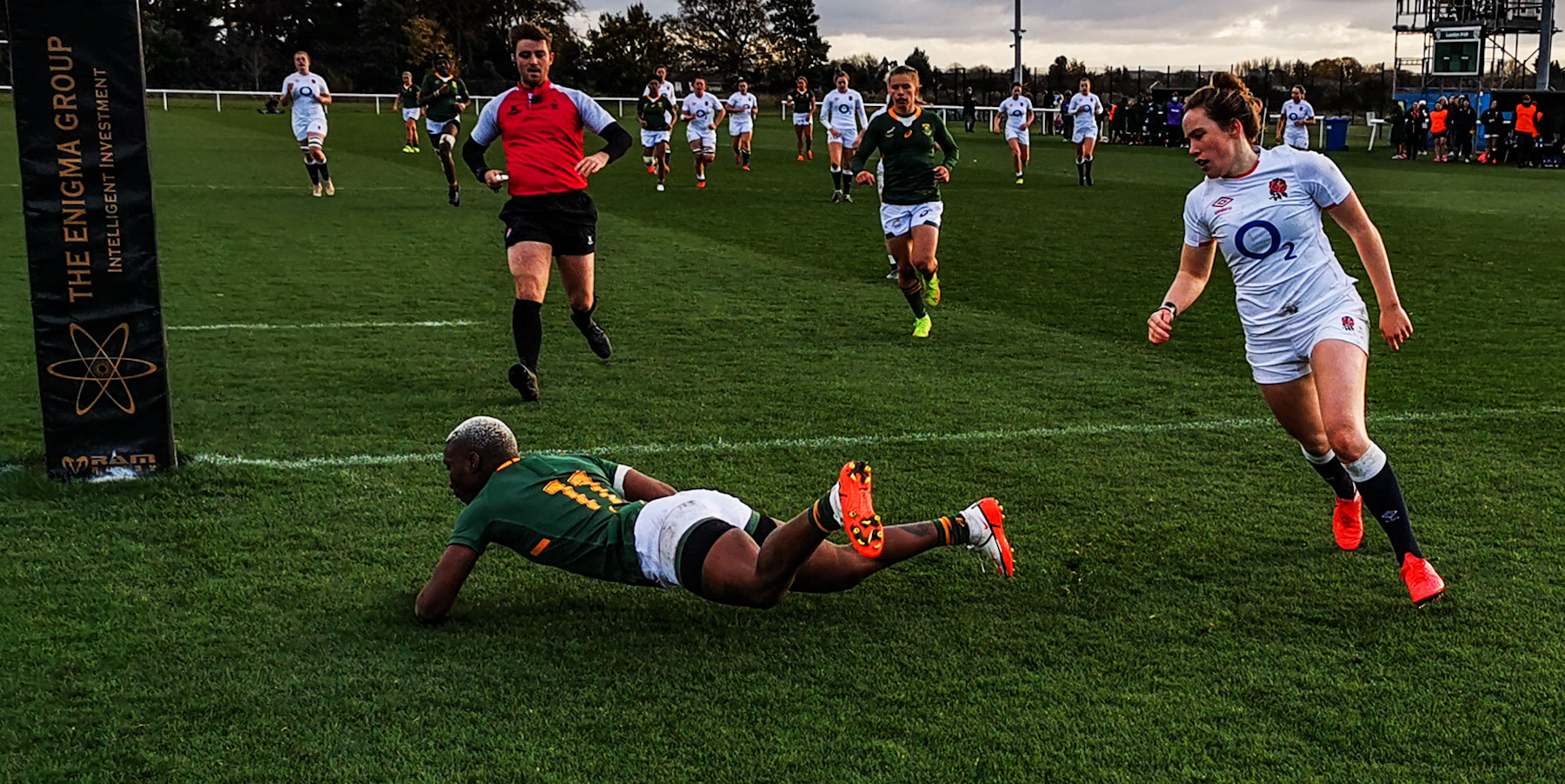 Jakkie Cilliers (outside centre) succeeded with two difficult conversions to hand the South Africans a 19-0 lead at the break as they managed to vary their play well, attacking through the middle or sending the ball wide, and defending very well.
The first 20 minutes of the second half was scoreless as England had more possession, which tested the South Africans' defence.

Defensive pressure finally resulted in Malinga's first try, after 62 minutes, from turnover ball, while the speedy left wing crossed again after a strong 60m run six minutes later to all but put the result beyond any doubt.

Ella Lovibond (inside centre) got England's try in the 72nd minute, but moments later Nadine Roos (replacement flyhalf) added her name to the score-sheet with a well-taken try after a quick tap penalty. Cilliers converted the last two tries to double the Bok Women's score in the second half.
Scorers:
Springbok Women 38 (19) - Tries: Libbie Janse van Rensburg (2), Donelle Snyders, Ayanda Malinga (2), Nadine Roos. Conversions: Jakkie Cilliers (4).
England Under-20 5 (0) - Try: Ella Lovibond.
Full game below.