The Blitzboks outplayed Mexico (53-0), Spain (34-7) and Kenya (33-14 – match reports here) on the opening day of the tournament, the first of two in the 2021 HSBC World Rugby Sevens Series, and according to Springbok Sevens coach Neil Powell, they will reset their focus and targets for the Spanish outfit.
"It is always a tough rebound when your first opponent you play on day two is one that have you beaten well the day before," Powell explained.
"They are difficult opponents to play against, as they come of their defensive line really quick and put you under pressure. On Saturday, we did well to dominate them in that match, but we will not rest on our laurels come Sunday.
"They scored a try against us, something that spoiled our performance somewhat and we will do our homework to see where we slipped up in that regard."
The opening win against Mexico was all about achieving their own standards and the tone they wanted to set for the remainder of the day, said Powell.
"We wanted to lay a good, solid foundation that we could play from and we managed that," he said.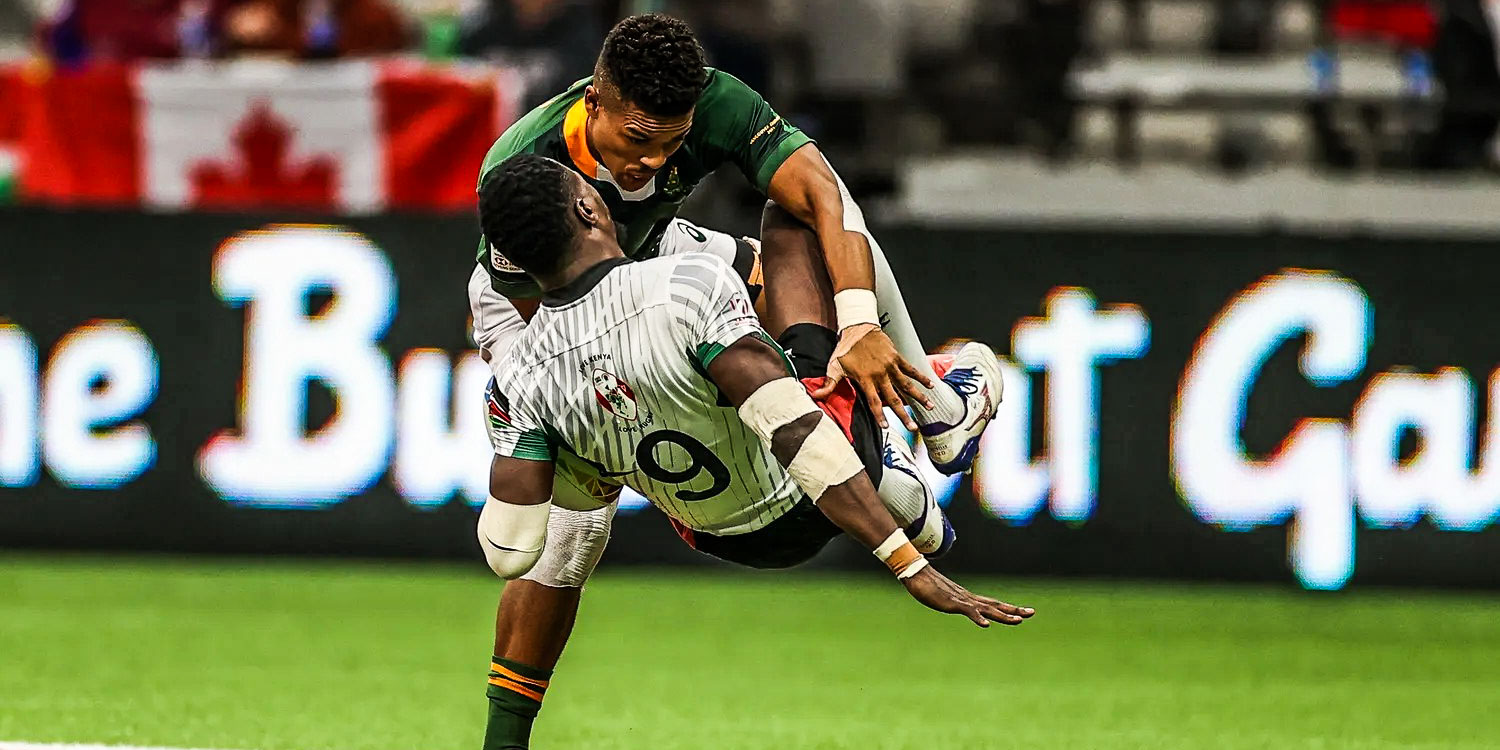 "The win against Kenya was very pleasing as the players showed very good effort. They are a very physical team, and I asked the players to make every contact situation a personal one and they did that."
Kenya scored two tries in the second half of the match and Powell said they will analyse how it happened in order to eliminate any mistakes on Sunday.
"Overall, I was very pleased with the four debutants (Ronald Brown, Christie Grobbelaar, Darren Adonis and Shaun Williams) and how they shaped up," said Powell.
"For many people they might be new faces, but for us they have been in our system for a year and even more, so we know their capabilities. It was a good effort overall.
"The second day of the tournament is always a challenging one, as the bodies are sore, but we are looking forward to a productive outing."
The quarter-final schedule will see Ireland and Hong Kong clash (18h20 SA time) before the undefeated USA take on Kenya (18h42). Great Britain and Canada (19h04) will contest the third knock-out match before the Blitzboks' clash against Spain clash as 19h26 (SA time).
The victors in the first two matches will play in the semi-final and the two winning teams in the last two quarter-finals will meet in the other top-four clash for a place in the final.