The Springboks returned to the training field on Monday following a recovery and travel day on Sunday, after their 30-17 defeat against the Wallabies, and Davids said they were determined to fix their mistakes as they look to change their fortunes in the tournament.
"It's important to always look back at a performance objectively, and that means taking out the emotion quickly and looking at the plan and how it was executed on the day, so that you can stay on task and focus on the next challenge," said Davids.
"We know we didn't perform to our standards and we had an in-depth discussion about that, but we have a new challenge in the next two weeks against the All Blacks, so we cannot dwell on the past.
"The focus must be on where we can improve and what we need to do to put in a better performance this week."
Davids added: "We know what New Zealand will bring, and we have to look at we want to do now because a new game brings a new challenge. We must be good in all areas against New Zealand – technically, tactically and as individuals.
"This team have been here before against the British & Irish Lions and against New Zealand in the Rugby World Cup (in 2019), and there is an understanding in the squad about what went wrong and what we have to fix, so we know what we need to improve on."
Springbok hooker Bongi Mbonambi, who played in his 43rd Test last weekend, admitted the Boks were disappointed with their last two performances, but they are now focused on the next challenge.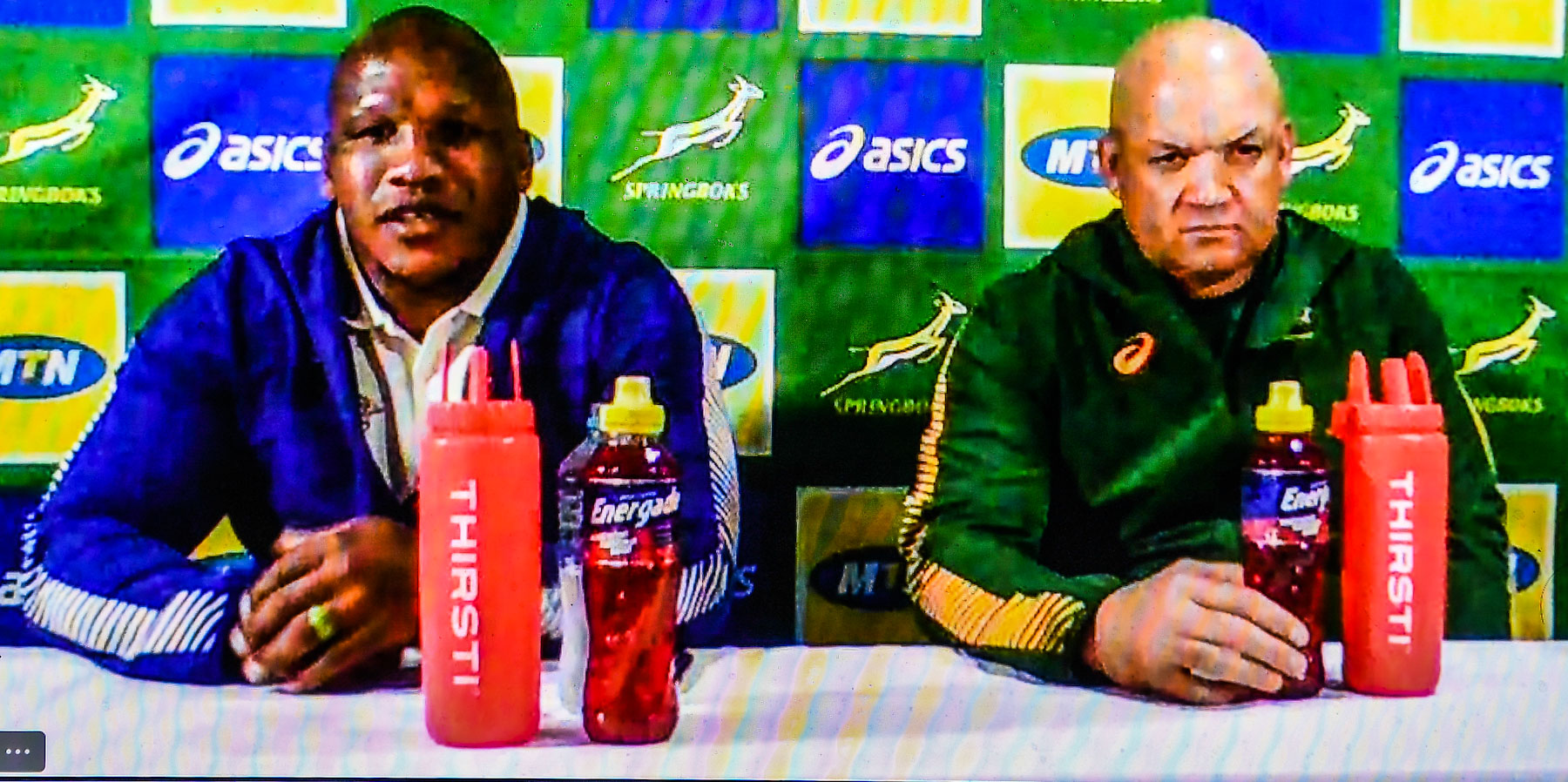 "We have gone through the game (against the Wallabies), and we all acknowledge our mistakes and know there is always room for improvement," said Mbonambi.
"We are professional enough to know where we made mistakes, and that is fixable, so we'll work on that this week."
Davids reported mixed news on the injury front. Experienced lock Lood de Jager was back at training with the rest of the squad after completing his concussion return-to-play protocols, but Cheslin Kolbe remains doubtful for Saturday's match-up as he is still completing his rehabilitation after taking a knock to the leg before the first Test against the Wallabies.
The Springbok assistant coach admitted that while being in camp since June may have tested the team mentally, the Boks did not need much more motivation to bounce back strongly in their last two games of the current international block.
"After more than 15 weeks of being together as a team and the challenges presented by COVID-19, mental and physical challenges are normal," said Davids.
"But we knew what we would be dealing with before we assembled, and it has been great to see how everyone has adapted.
"We have two weeks left and we are playing two Tests against the All Blacks, and it doesn't get better than that in getting the players to give their best."
Davids looked forward to another epic battle against the All Blacks: "There is a big rivalry between the Springboks and New Zealand, and we respect that. We have also learned from the past that milestones can influence performance, so our only focus is on our next game."
Mbonambi echoed the coach's sentiments: "The rivalry between the teams is always massive. But our main focus is on implementing our processes and rectifying our mistakes."